Commercial Studio Photography from Tony Roslund:
Sharing Secrets of the Craft
Commercial Studio Photography
A while back we published an article featuring the video "Tips To Improve Your Beverage Photography: Secrets Of The Craft" from Tony Roslund.
After its popularity on Photigy, we decided to create another article featuring a series of videos from Tony Roslund posted on his Vimeo page:"Jewelry Photography For Catalogs" and "Bulletproof Backup Strategy For Digital Photographers".
If you would like to see more videos from Tony (yes, we didn't publish all of it 🙂 visit his Vimeo or FStoppers pages.
Here's hoping you'll find it interesting and informative.
The videos are made by Tony Roslund, a Commercial Studio Photographer. 
     Bulletproof Backup Strategy For Digital Photographers     
---
Make sure to check out Tony's Product Photography tutorial on RGG EDU which will be released the first week of March.
---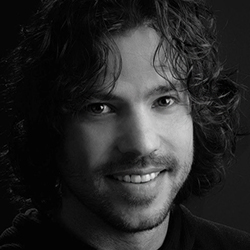 ABOUT THE PHOTOGRAPHER
Tony Roslund is a third-generation photographer, specializing in product, architecture, and food/beverage imagery. He is a nationally recognized member of the American Society of Media Photographers, the Association of Independent Architectural Photographers, and represented amongst the world's most accomplished photographers by Wonderful Machine.
To see more of Tony's work please visit his website tonyroslund.com