What it takes to build a commercial photography studio business?
Complimentary Interview with Eric Gordon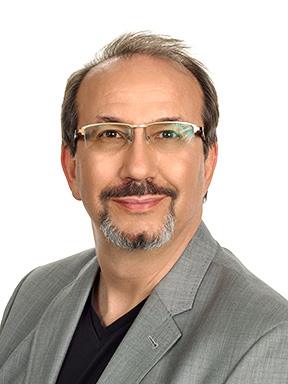 We continue interviewing industry photography professionals, and this time we got an interesting interview with Eric Gordon, a commercial studio photographer from Santa Barbara, CA.
We continue exploring world of commercial photography, and this is another interview with one of industry professionals, studio photographer Eric Gordon.
I am Eric Gordon, and I have been making a living at Photography for over 40 years! I currently own and manage "The Product Photography Studio" in Santa Barbara, CA, one of the largest independent product studios on the West Coast and have been producing quality work for clients here for over 25 years.
My team and I photograph products from all over the world and within walking distance of our studio. Some of my clients are big names you would recognize like UGG Australia, HOKA ONE ONE, SONOS, FLIR, BevMo, and Whole Foods Markets. Others are small but very influential fashion and tech companies you may have never heard of! I have a 2500sqft studio with state of the art gear and experienced pros all designed to deliver high-quality product photography on time and on budget.
Questions during the interview:
I would like to ask Eric, where he advertises and works for him?
How to scale business from one photographer to the big studio with several photographer? And how to increase price?
What i see now and what stops me is that clients from Internet and social media try to find the least expensive solutions and prefer to work with freelancers because of price. All investments in Google ads and other context ads doesn't return.
It is possible to work as a pro with limited profit. But i don't understand how to organize studio where several pro works for you? You should pay at least photographer, retoucher and have some margin
When it comes to product 360 photography, how would you recommend offering (marketing) services so that clients will be less fearful of this just being the new shiny object and more of the way of future image making for products?
How did you get started in getting paid for product photography as a beginner?
How do you market yourself to start getting product photography contracts?
What other skills outside of product photography would help someone starting in this industry?
I have looked at Eric Gordon's work and it is amazing and flawless. Although, some of the products look a bit more like computer aided renderings rather than photographs of actual pieces. So my question is, if all products on Eric's website are actual photographs, how does he achieve this sleek look in post-production?
How did you start to earn money from your passion? What were your first steps towards earning money.
what is the best advice you can give for a person who moves his steps in product photography?
what is the 20% of effort a person have to spend that could produce 80% of results?
what's the biggest challenge you went through and how you sort it out?
How to attract and get work from international clients.
How to convince clients to invest money in high quality photographs instead of going cheap …
What kind of camera do you recommend as a beginner to photograph the nature?
How did you start in photography?
although now an established photographer do you find the photography world a harder place to make a living than 20 or 30 years ago
have you ever failed a job, how did it happen and what did you do about it, walk away or pass on to another photographer
your work looks exceptional from your postings on FB Photigy do you do any teaching
have you always worked in Santa Barbara?
Is it really worth to pay the huge amount of money (because that's what it is for me at the moment) and learn with the photigy club or would you think it's also possible to analyse industry standard, high quality images out there yourself and with YouTube try to nail the commercial quality yourself and break through into the industry? And if yes why and what difference did it mean for you when you were starting out?
This is actually a question I've been asking myself a long time: because yes I can follow online tutorials but never give they real and personal feedback on my portfolio. I improved myself a lot technically recent years but people around me keep shitting on my portfolio or ignoring me when I quote for jobs
With the sheer number of people doing photography and product photography how do you keep your edge and stay fresh in your approach over many years and keep and attract new clients in such a competitive space?
Also how did you get your first 'anchor' client when you were starting out?
How do you get product photography clients outside your state? How can one approach them?
If you live in an area where there are almost none publicity agencies and either big commercials brands, how can one survive on product photography business?
How can one diversify in the product photography?
Recent Pro Club Tutorials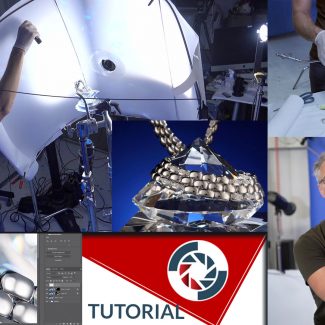 Jewelry Photography with Continuous lighting Pro Club Workshop #93 Jewelry Photography with Continuous Lighting, Pro Club Workshop #93In this jewelry photography class, Alex Koloskov was shooting a glossy necklace with gemstones on a glass crystal. You will learn how...