Hasselblad X1D:
Everything you need to know about this unique mirrorless camera
In this article we have collected images and videos about Hasselblad X1D to showcase the most interesting things about this unique medium format mirrorless camera. Hopefully, soon we'll get our hands on X1D-50c at the studio and record a full-length review, testing it against Sony a7RII and Canon 5Ds cameras.
Read an official press-release from Hasselblad Bron here: Hasselblad X1D-50c
First Look: Hasselblad X1D-50c Mirrorless Medium Format Camera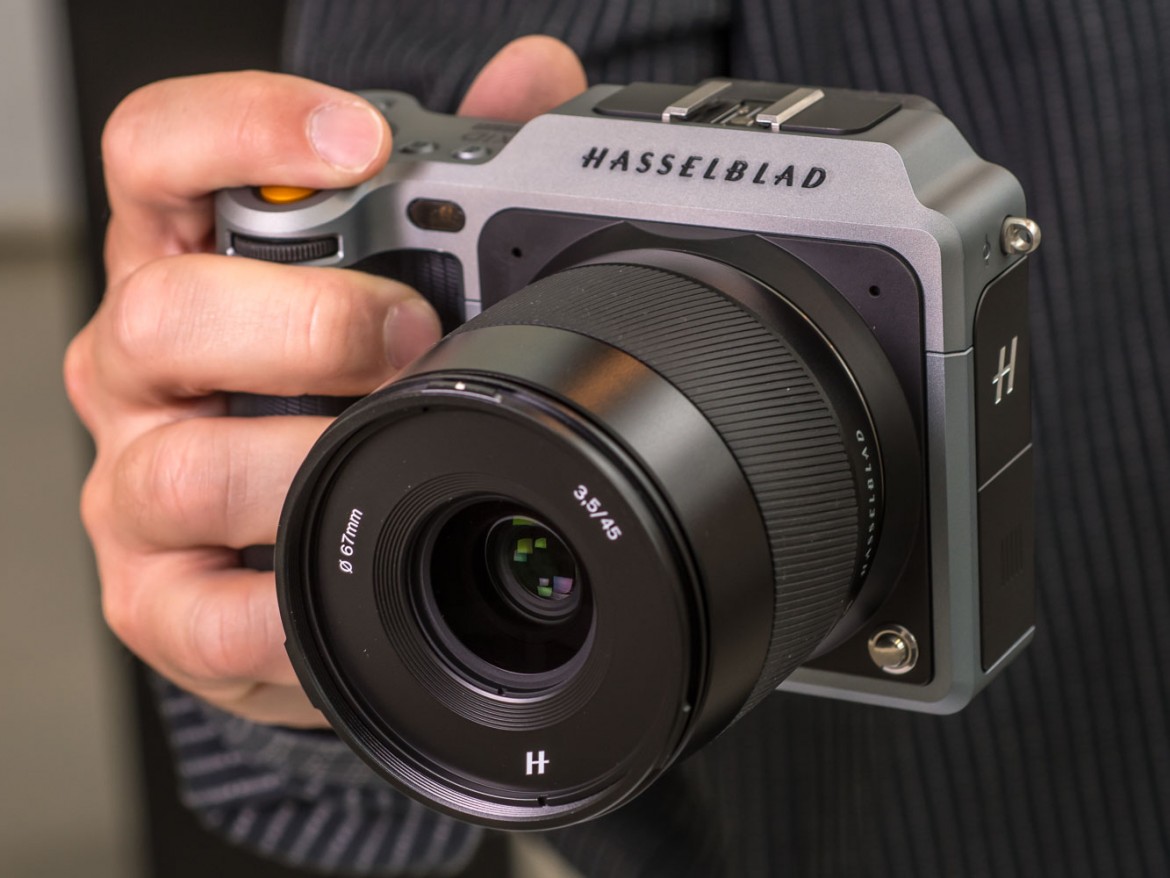 Hasselblad recently announced their new mirrorless camera with medium format sensor (43.8 × 32.9mm) — Hasselblad X1D. It's the world's first mirrorless medium format camera. Remarkably they put 50MP CMOS sensor into a relatively small body, smaller than most full frame 35mm cameras. Let's take a closer look to this groundbreaking camera with real hands-on experience.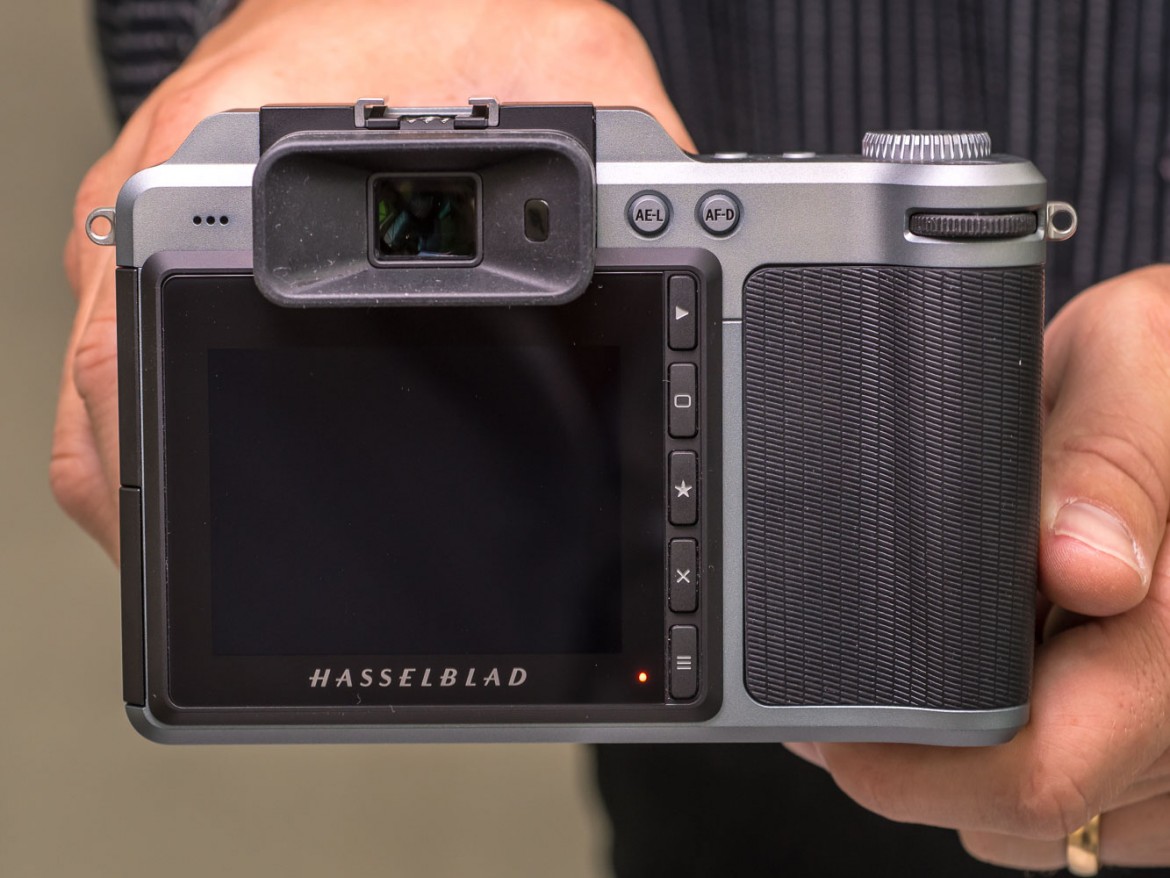 Obviously Hasselblad made camera mirrorless to achieve such small dimensions.
Sensor can produce 16-bit images with dynamic range up to 14 stops. The ISO range is 100 — 25600.
On the minimalistic back we can see large 3.0 inch TFT display and few buttons. The camera boasts an XGA electronic viewfinder for bright, crisp viewing.
Shutter speed range of 60 minutes to 1/2000th second — with flash synchronisation at all speeds.

Hasselblad X1D stream event in Gothenburg, Sweden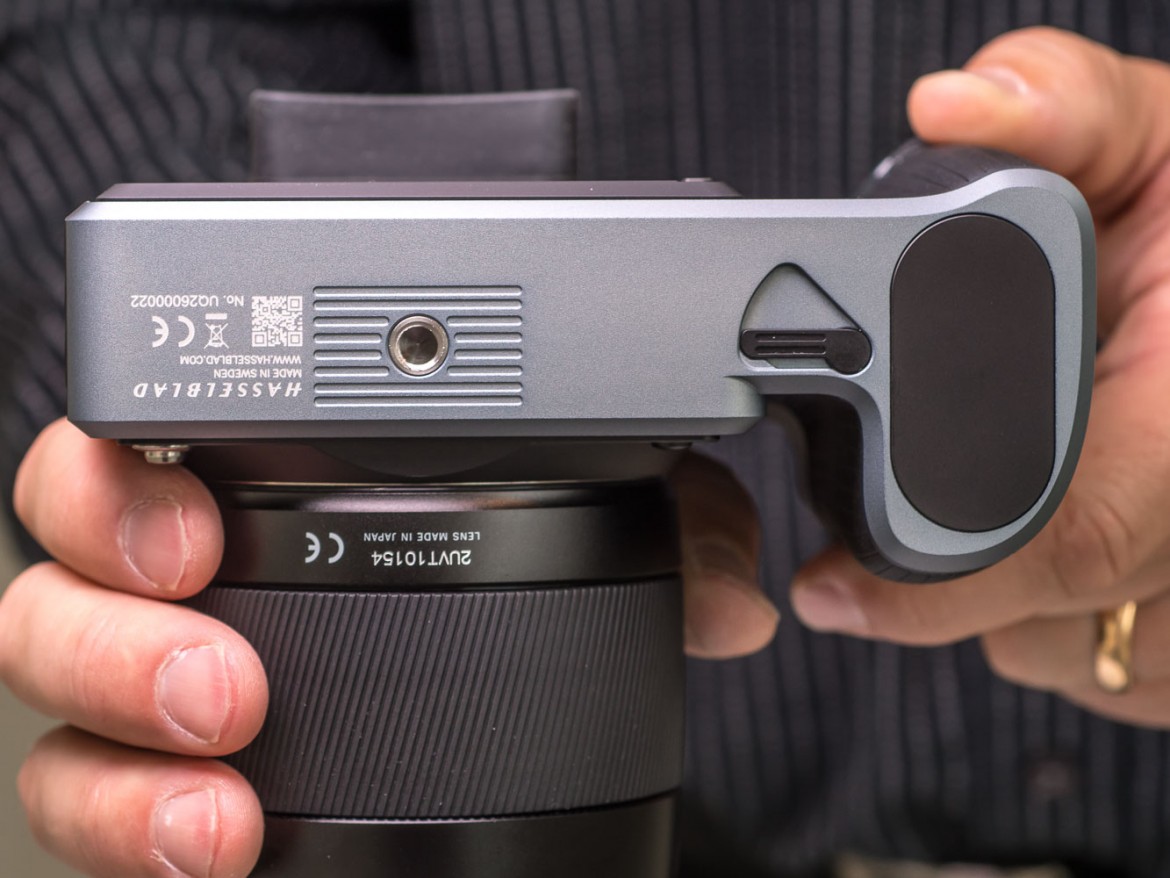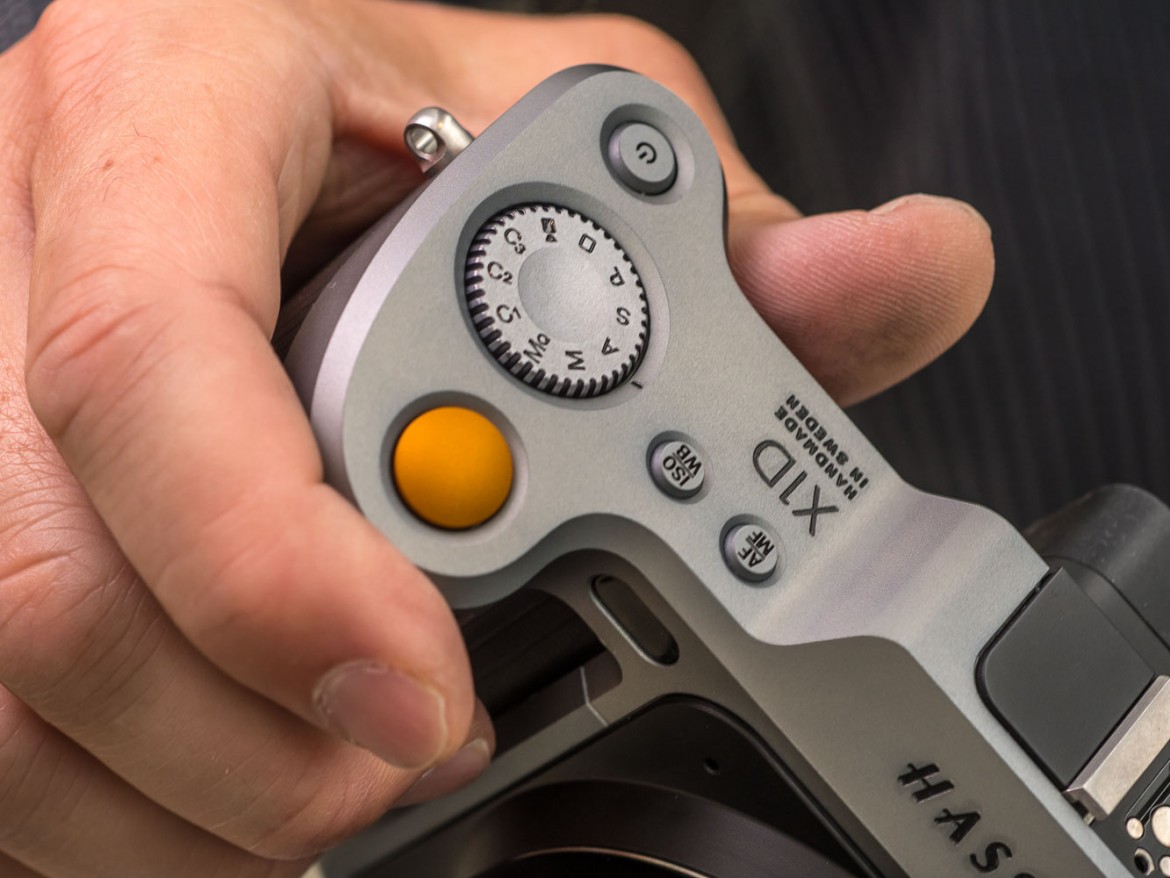 Original orange button came from H6D, allowing to identify continuity in Hasselblad products.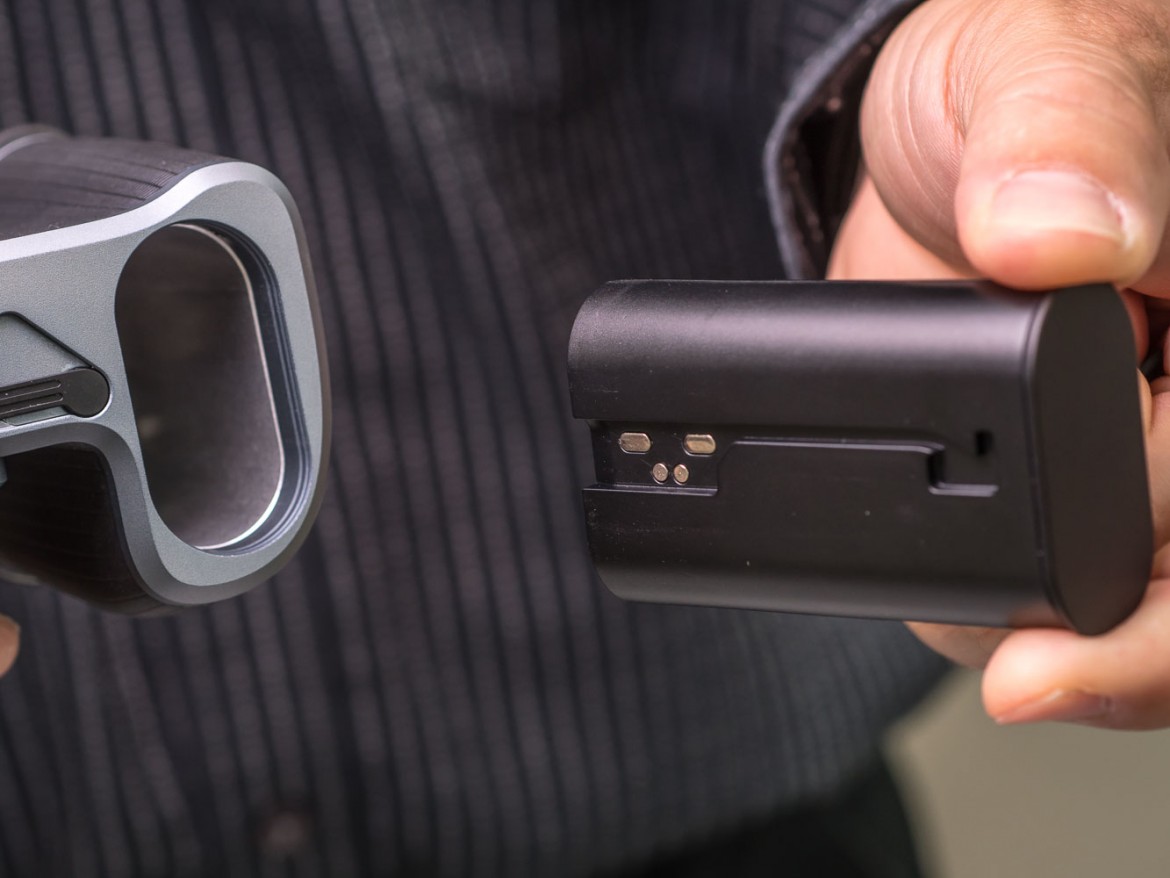 Hasselblad X1D will come with Li-ion battery (7.2 VDC/3200 mAh). There's no information about how many shots camera can produce from a single charge.
There are dual SD card slots, mini HDMI output, USB 3.0 (5 Gbit/s) Type-C connector, audio In/Out sockets.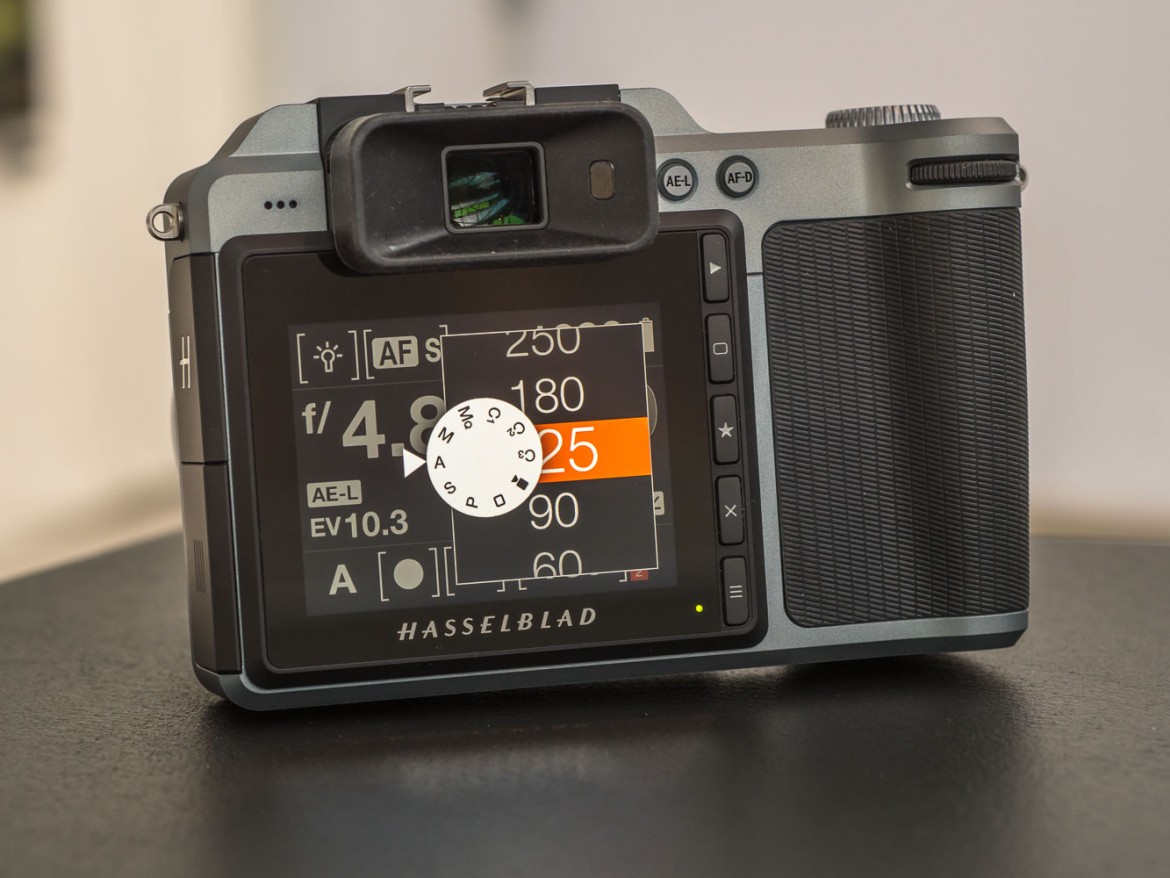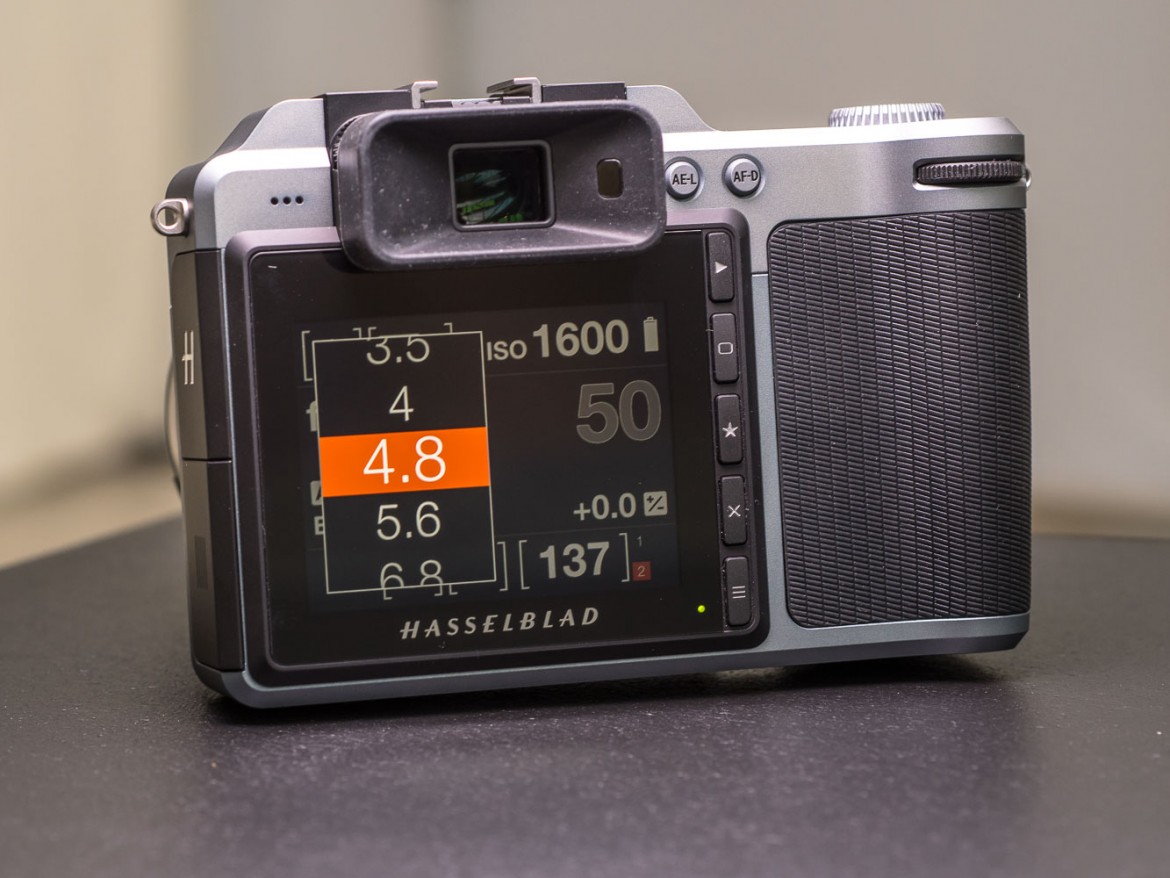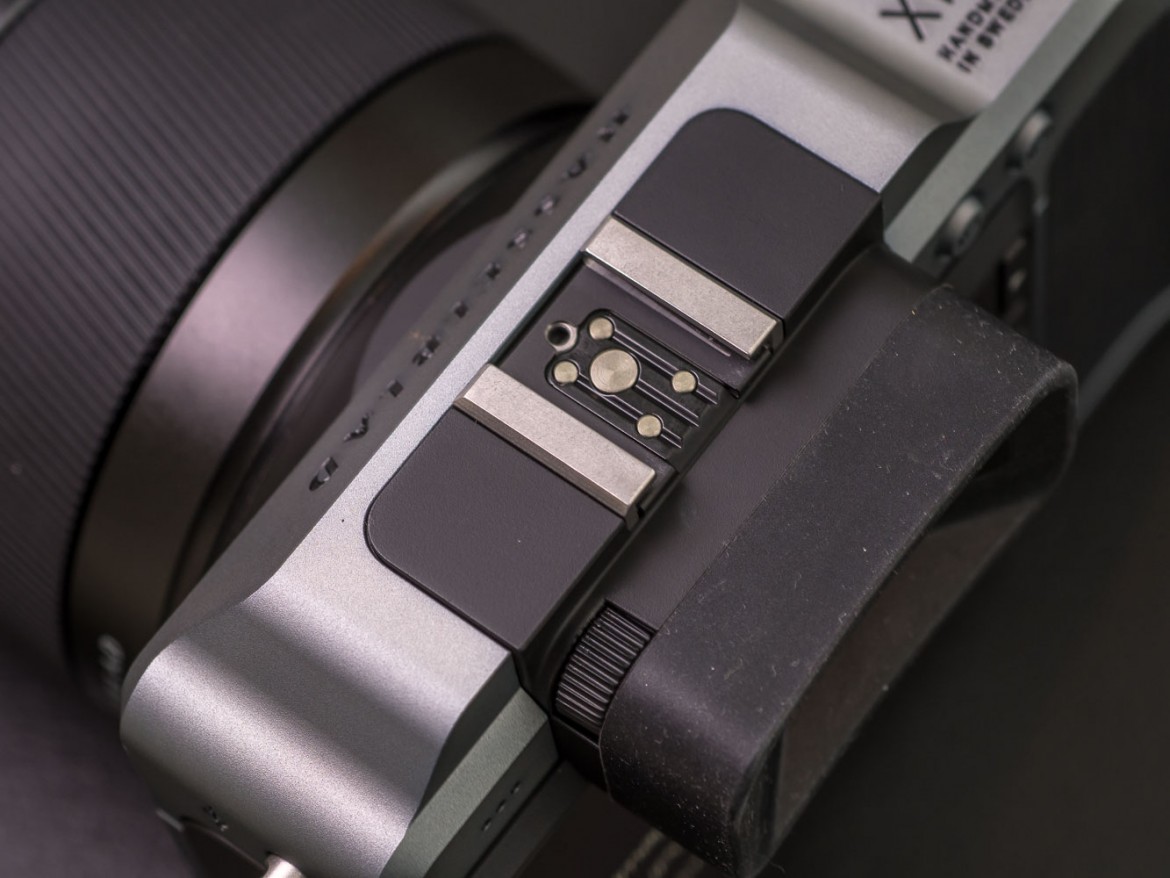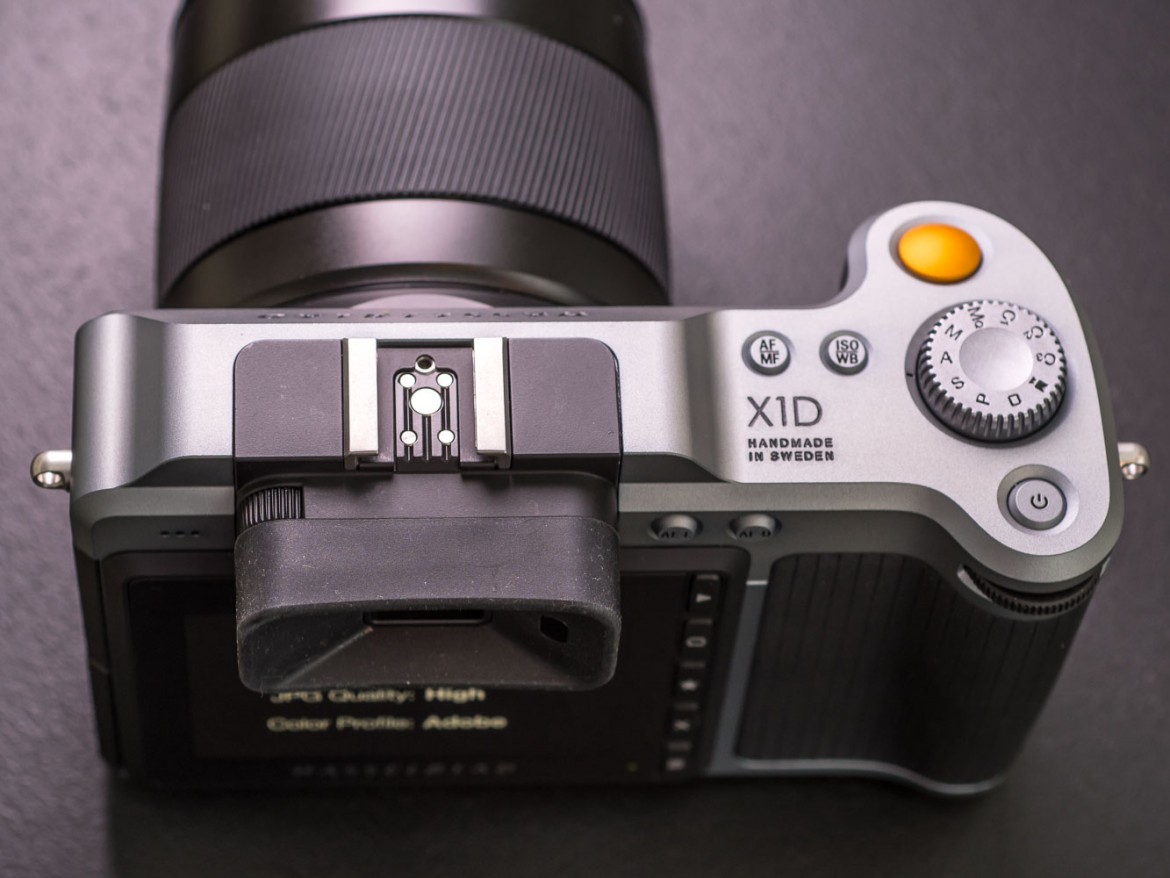 You can find full list of specifications and sample images on Hasselblad's official site
Images taken from http://www.bytephoto.com/

Hasselblad X1D-50c specification
Sensor type: CMOS, 50 megapixels (8272 × 6200 pixels, 5.3 × 5.3 μm)
Sensor dimensions: 43.8 × 32.9mm
Image size: Stills: RAW 3FR capture 65MB on average. TIFF 8 bit: 154MB; Video: HD (1920 x 1080p)
File format: Stills: Lossless compressed Hasselblad 3FR RAW + JPEG; Video: H.264 Compressed (25 fps)
Shooting mode: Single shot stills, Video
Colour definition: 16 bit; Dynamic range up to 14 stops
ISO speed range: ISO 100, 200, 400, 800, 1600, 3200, 6400, 12800 & 25600
Storage options: Dual SD card slots
Colour management: Hasselblad Natural Colour Solution
Storage capacity: 16GB card holds 240 images on average
Capture rate: 1.7 – 2.3 frames per second
Display: 3.0 inch TFT type, 24 bit colour, 920K pixels; Touch functionality: Yes, full support Live View: On camera, host and iOS device with high frame rate (30 fps)
Histogram feedback: Yes (on rear display)
IR filter: Mounted in front of sensor
Software: Phocus for Mac and Windows. Compatible with Adobe Photoshop Lightroom® and Adobe Camera Raw®
Platform support: Macintosh: OSX version 10.10; PC: Windows 7 / 8 / 10 (64 bit only)
Host connection type: USB 3.0 (5 Gbit/s) Type-C connector
Additional connections: Mini HDMI, Audio In/Out
Operating temperature: – 10 ̊C to + 45 ̊C / 14 – 113 ̊F
Wi-Fi & GPS: 802.11a, b, g, n, ac (depending on region)
Dimensions: Camera Body only: 150 x 98 x 71 mm
Weight: 725g (Camera Body and Li-ion battery)
Camera type: Mirrorless Large Sensor Medium Format
Lenses: Hasselblad XCD lenses with integral lens shutter
Shutter speed range: 60 minutes to 1/2000 sec with XCD Lenses
Flash sync speed: Flash can be used at all shutter speeds
Viewfinder: 2.36MP XGA Electronic Viewfinder
Focusing: Autofocus metering via contrast detection; Instant manual focus override
Flash control: Automatic TTL centre weighted system. Nikon™ compatible hotshoe; Output can be adjusted from -3.0 to +3.0 EV
Exposure metering: Spot, Centre Weighted and CentreSpot
Power supply: Rechargeable Li-ion battery (7.2 VDC/3200 mAh)