Shooting at medical lab:
time to add color to sterile environment!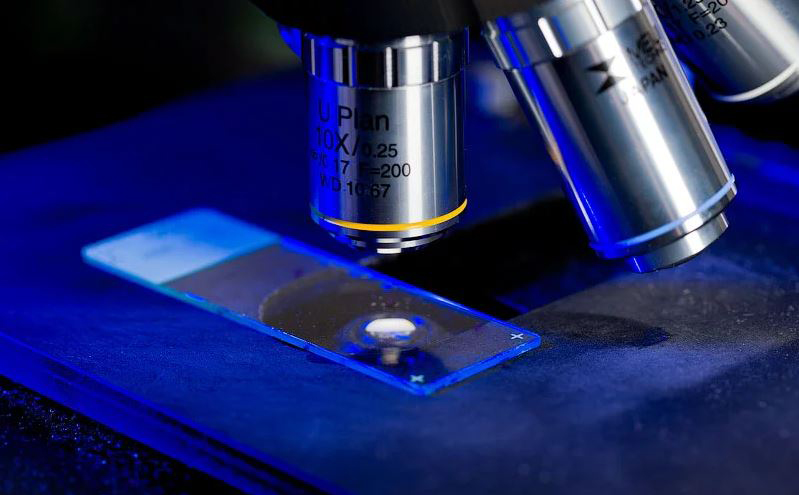 This was a shoot for our long-term client of ours
Endochoice
, a fast growing medical supplier company. Usually I would be shooting all kinds of medical supplies for them with all of the shots being done on a pure white background (read more
here
).
This time was different, they asked me to shoot at their medical lab facility and create "scientific" look for the images. What's a scientific look? I don't know how it appears in your mind, but for me it is something purple-red-bluish with smiley people at microscopes and other odd looking devices:-) The real lab looks very different, but the colorful one is what I've seen in a books and magazines.
After discussing the shoot with the Endochoice creative director, I found that it wasn't only me who has the blue and purple/red colors associated with scientific images.
So I've got my lighting along with set of color gels and went for a shot. I don't have the lighting setup captured, but it will be easy for me to explain it to you. Lets see few examples of what I have done in the lab.

The Microscope:
Medical lab photoshot
I had medium size softbox on the right as the main light. No gel on it, it was set to 5600K white. A 30° honeycomb grid was placed on the left, behind the men, throwing light through a blue gel. Because I had a men involved in this shot, I did not want to add too much bluish tone to it.
When I got a closer shot of the microscope, it was much more blue from the light from behind it: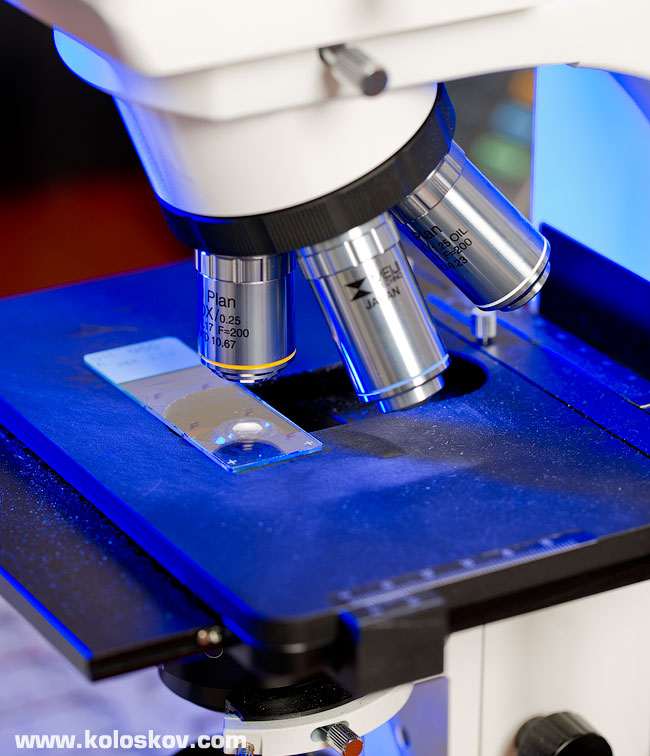 Medical lab device photography by koloskov
The white line on the microscope lenses is a reflection from a softbox I was using as the main light source.
Below is almost macro-like shot, I was just steady enough to get it right without a tripod.
Close-up of the specimen under a microscope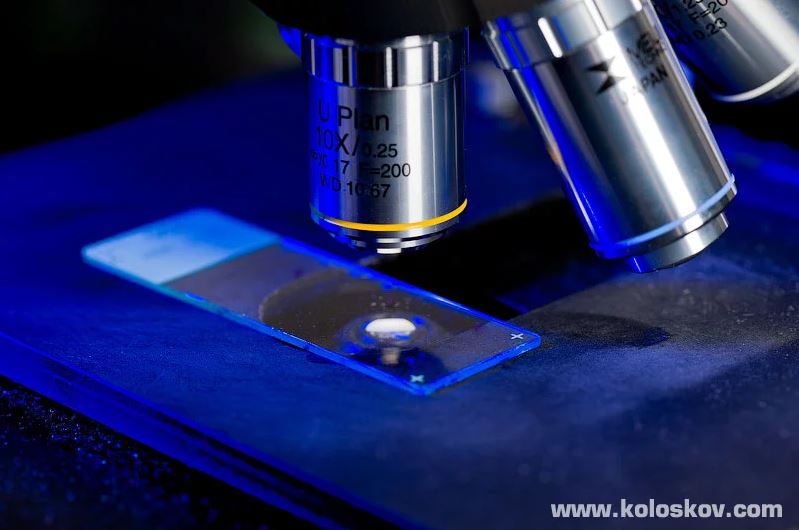 Microscope close up shot
After I was done with the microscope, I moved to another room where I was shooting some crazy automated device that was dipping a set of specimens into array of ink-like chemicals. The tricky part was that I'd have to catch it while it was sporadically moving all around:-) The device was run by a program and it wasn't possible to predict how long it will stay before next jump to another spot.
This time I was using 3 lights; a softbox right next to me (white light), blue snooted light on the left and purple on the right. The result was quite nice (compared to the all-white one):
3 color exposure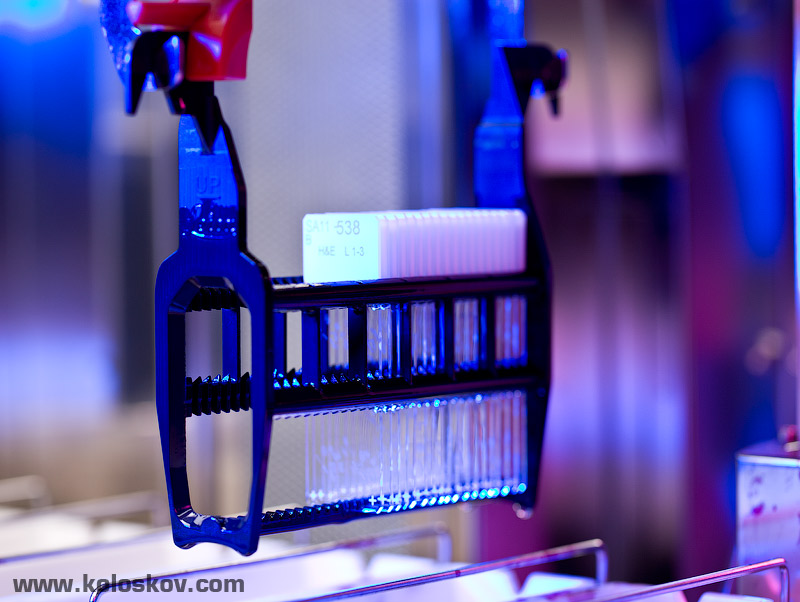 Medical lab device photography by Alex koloskov
One more of the same device, an I've added more purple color: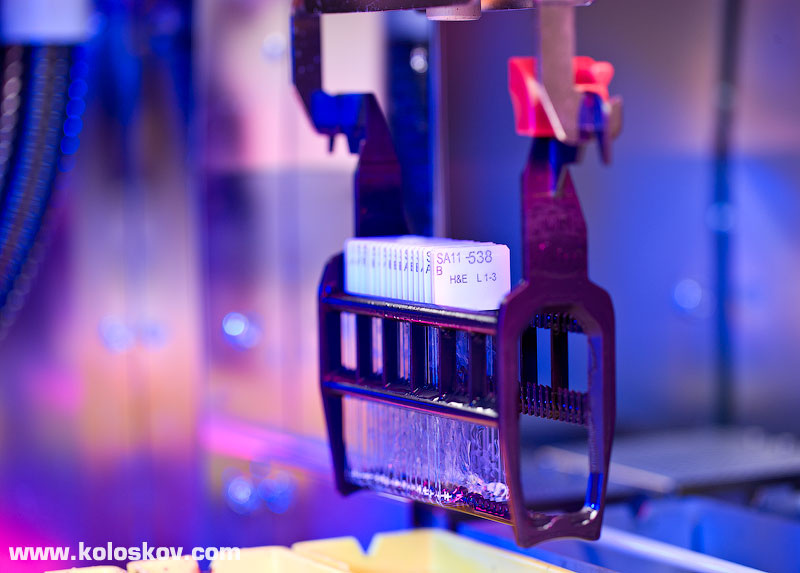 Pharmaceutical medical lab photography by koloskov
One more shot with white and purple only (blue gloves was blue enough):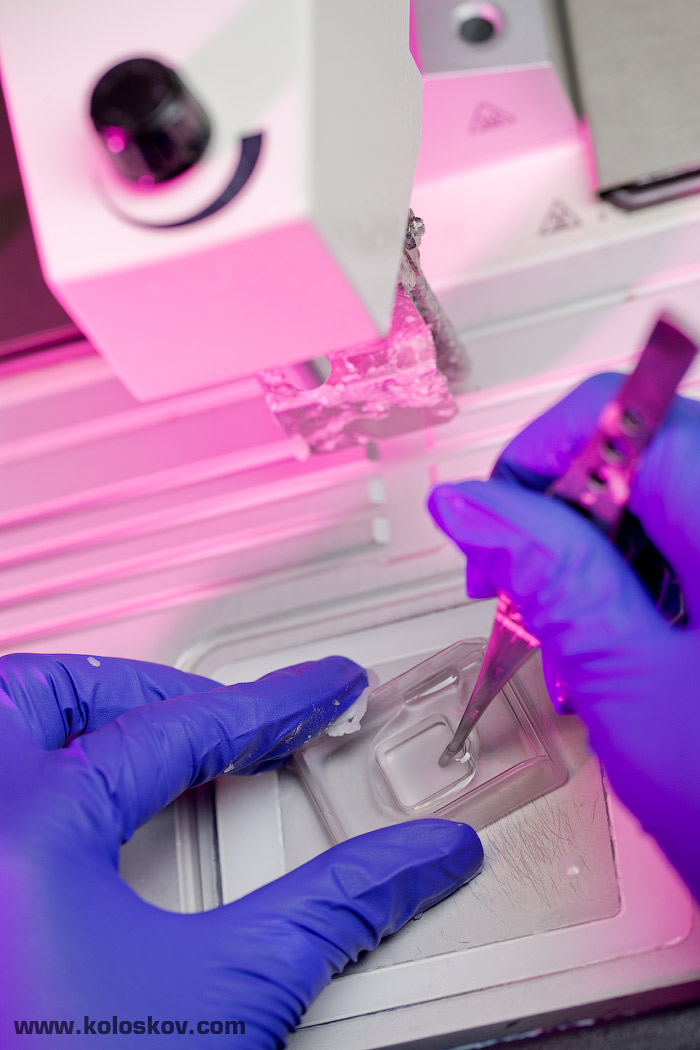 Medical lab photoshot by Alex Koloskov
You've provably already guessed the lights, right? Purple from the left, medium softbox just next to me from the right, above the composition.
Even though this assignment was not quite as technically challenging as I like, but still was fun. It was quite an unusual and interesting experience to shoot in a medical lab, I enjoyed it:-) I hope it wasn't boring for you, our life stops when we call it boring:-)
Yours,
Alex Kolsokov