The beauty of glass and aluminum:
working on location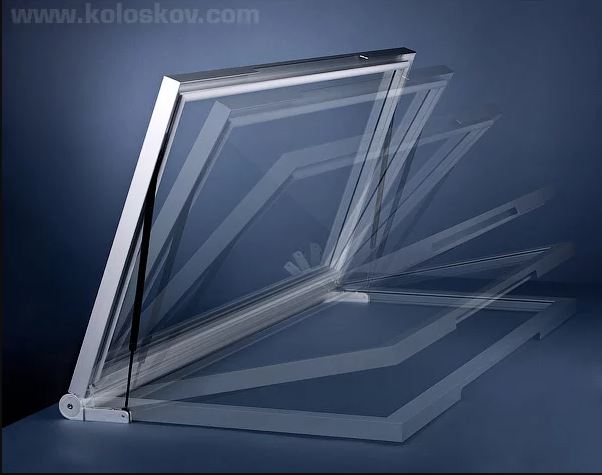 Last week I had this nice assignment: on-location  shoot for Vieler International LP (www.vieler.com).
The company was established in 1913, now 3rd generation  100% family-owned business, specializing in architectural hardware out of stainless steel and aluminum: high quality door and window hardware, shop fitting systems and much more. When I've checked the company website (after a brief conversation with the Andre Vieler, the owner of the business), I was surprised by the beauty and style  of the products they manufacture.
The challenge was to match the company colors and style of the images withing quoted 3 hours of work in the warehouse, having the shooting date in 4 days from the first contact with the customer.   After I've received a company's brochure, I started to look for a right-color background paper: best color match was absolutely necessary for the project. I was lucky to found right color (that was ultramarine) 107" paper roll for a background in Showcase  Atlanta.
Packed with half of the studio ( full list of equipment), I drove  just inside the warehouse through a loading dock (saved us about 10 minutes).  Aluminum frame with the glass inside  was mounted on a wooden board about 6 feet wide, painted black. After a little consideration I've decided to use a big chunk of the background paper to cover the board, so we disassembled the frame, covered board with the paper and screwed frame back to it. Andre Vieler, the owner, was helping us, working  like an undercover boss 🙂
I was done with setup withing 30 minutes: 2 large softboxes on front and side ( main and fill light), small narrow box on behind, two 20 degree spot honeycomb for a background and laptop connected to a camera, ready for a remote capture.  Four strobes was connected to a remote controller, camera was mounted on a Manfrotto 055XPROB tripod and  405 geared head.
I do not use (never did) a flash meter (why?), but this time I measured light once  at the middle of a frame: f13. That was only the time I needed a meter, the rest exposure evaluation was done on a laptop's screen.
Also, Andre and 2 other guys were looking at setup preparation and now was looking at laptop's screen, ready to see the first image, so I wanted to impress them: even the first test image came exactly as I wanted.  As usual, I've got correct ratio between all light sources without using this "necessary if you a pro" tool :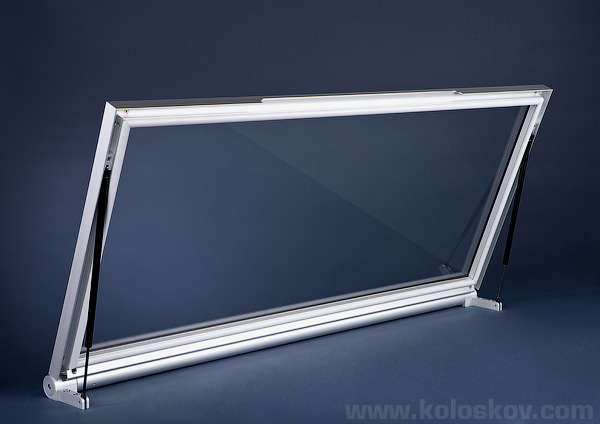 Industrial photographer Atlanta, GA for Vieler International by Alex Kolsokov
During the shoot I was moving lights depending on a required shooting angle and frame position. This is one of them: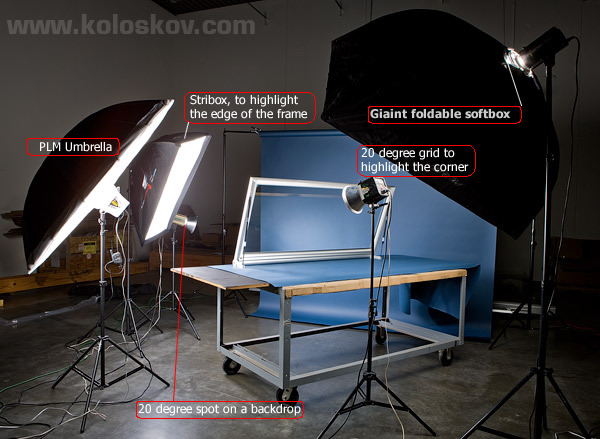 Llighting setup for commercial photographer in Atlanta
Camera angle: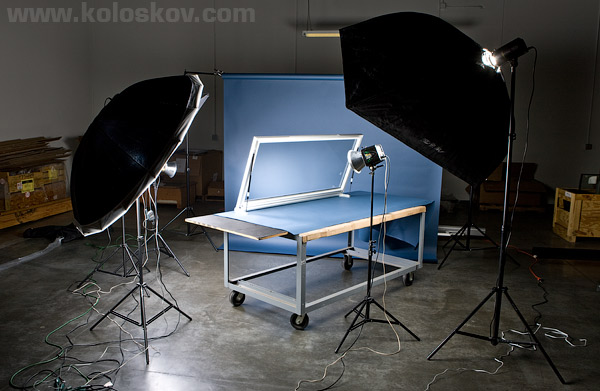 Atlanta photographer lighting setup for industrial work
Equipment and shooting spec:
---
Camera gear:
Canon EOS 1Ds Mark III DSLR
Bogen 055 XPROB Tripod with 405 geared head
Canon RS-80N3 Remote Switch
Canon Right Angle Finder
Canon 24-70 f2.8 L and Canon 70-200 f2.8 IS L lenses

Lighting and light modifiers and accessories:
Paul C. Buff Lighting: 640, 3x320WS, 1x160WS
1x Paul C.Buff  Silver 64" 16 Rib Parabolic Umbrella
1x FSB3060Foldable Giant Softbox
2x 20 honeycomb grid mounted on standard Paul C. Buff reflector
1x 6"x36" strip box, unknown brand:-)
LG4X 4 channel remote control for flash units
CyberSync™ CST  Trigger Transmitter and CyberSync™ AC Powered Trigger Receiver
Adobe Lightroom 3 Beta 2 as a remote capture solution for tethered shooting
All shots were done with: shutter speed 1/250 sec, F12-F16, depending of the DOF required, ISO 100, Custom WB 5600K
---
I've completed the shoot in 2 hours ( to put setup together and pack everything back took  about 40 and 20minutes respectively). Total 90  images were produced, 48 of them ended up in a proofs gallery, 5 was selected by a client. The only thing we did in post-production, beside of  regular cleaning and adjusting, was a digitally added diagonal reflection on a glass, to make it visible: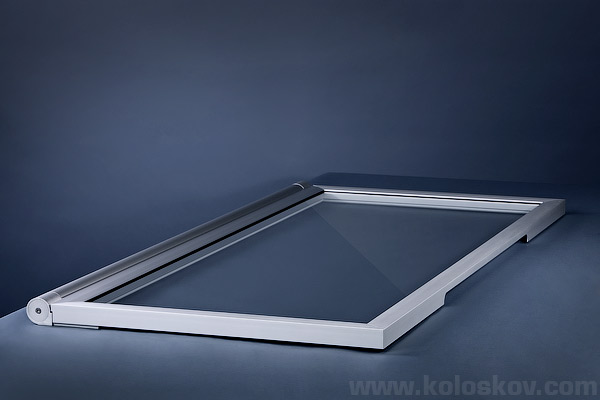 Photoshot for Vieler international, industrial photographer Atlanta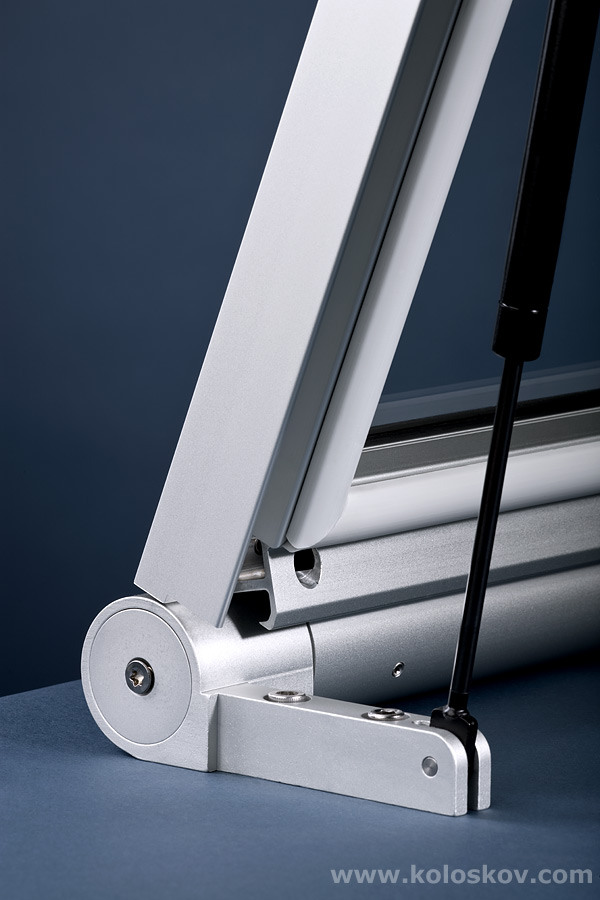 Atlanta industrial photographer Alex Koloskov
For this one was used a multiple images, combined during a post production: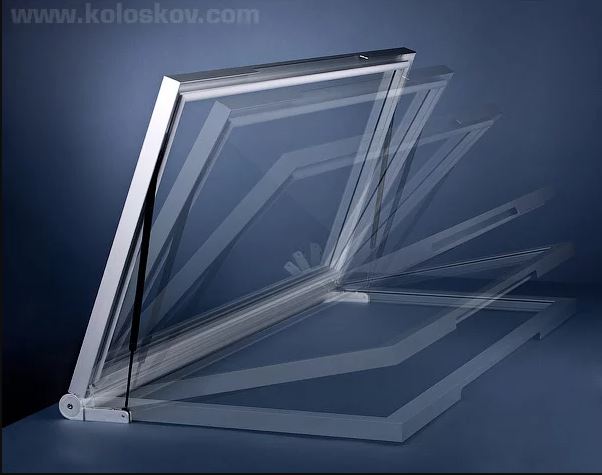 Atlanta industrial photographer Alex Koloskov
Things I have learn:
---
That was my first time I've used Paul C' Buff PLM Umbrella and giant fordable softbox, got both of them just a few days before the shoot. Very nice light modifiers overall, however…

Softbox is quite heavy and really deep when mounted on a flash unit, I felt like this is a max for White-Lightning flash locking knob, I had to push it really tight to secure in a horizontal position. Also, light loss was several f-stops, a little more then I was expected: 640WS unit was running at 100% power, with about f14 light output 5 feet away. Looks like I have to have at least 2 or 3 units with 3200Ws or higher, to work on assignments like this.
---
Hope this was interesting.