The Making Of: Lipton Ice Tea AD
Or How Product Photography Meets CGI?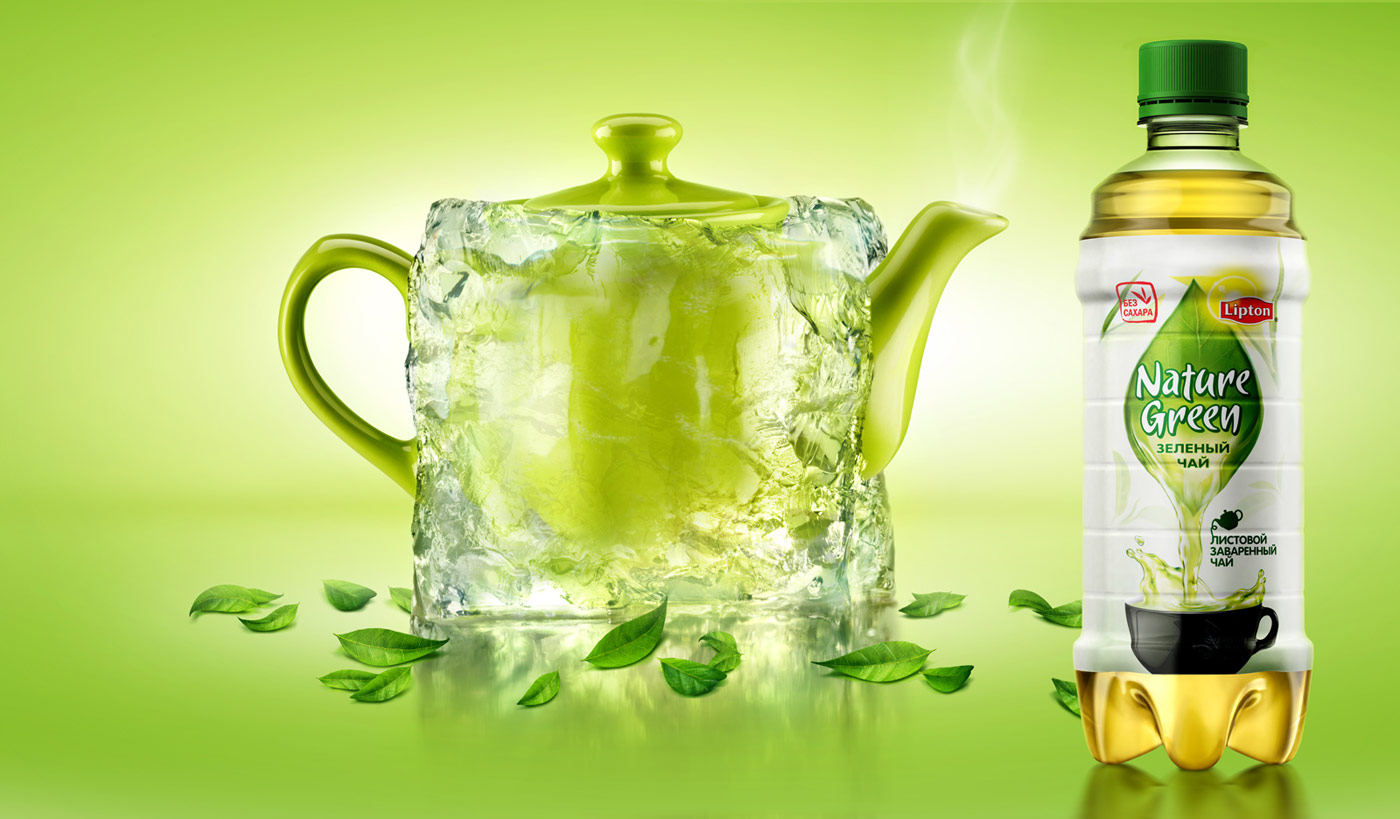 One of the most common reasons of using CGI in advertising is that the actual product is not yet on the market, therefore it's simply impossible to photograph it. It was this particular case of why we've used 3D in Lipton project to create a product that was about to be released to the market.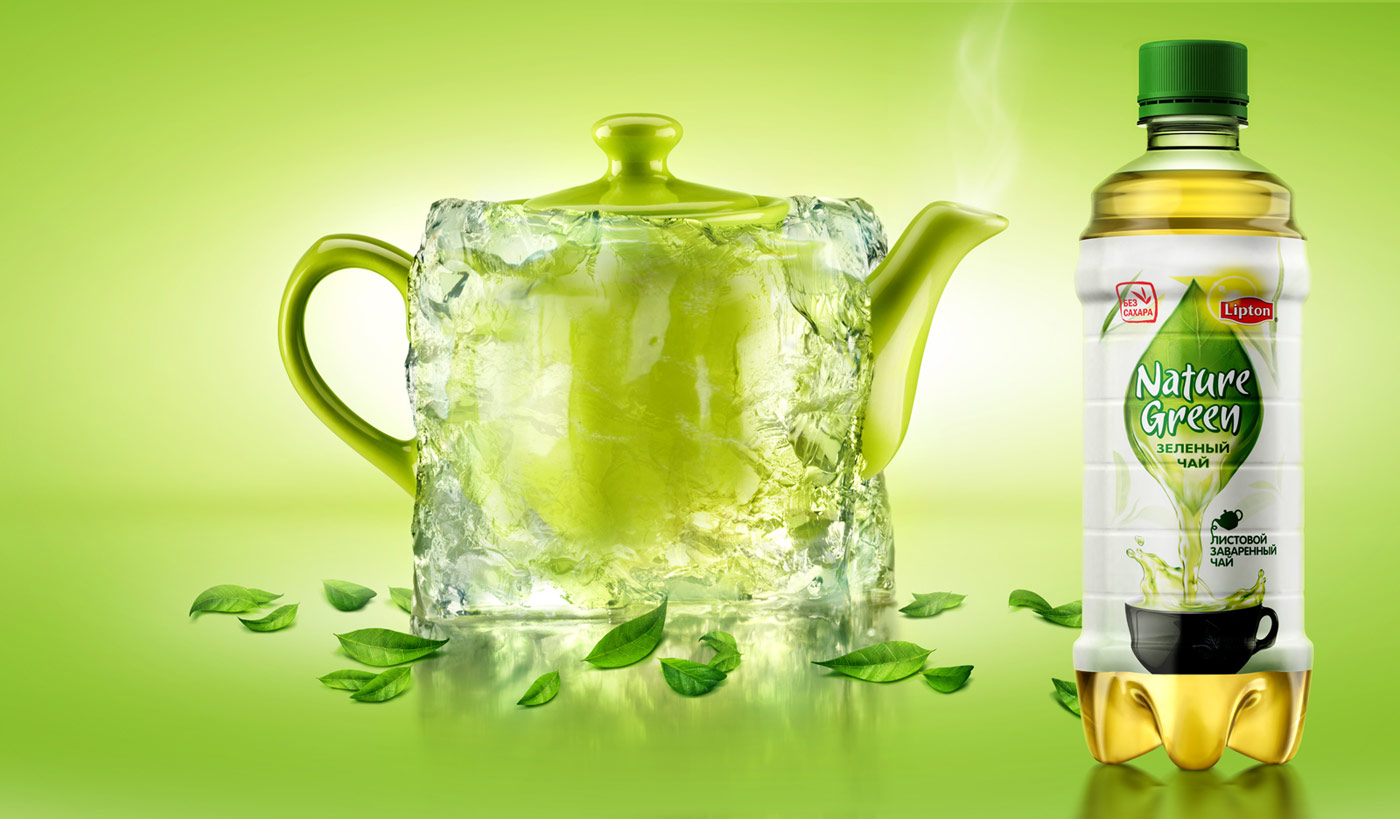 Concept
The project as usual was started from an Art Director's sketch.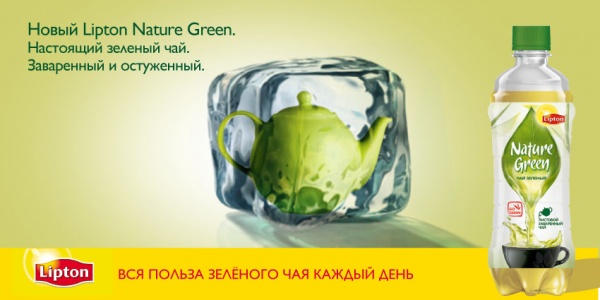 Since the goal was to create a realistic and beautiful image at the same time with possibility of controlling every single detail according to Art Director and the client's comments we declined an idea of putting the teapot in a real piece of ice.
Instead we made some cubes of real ice and grew an ice cube form a special effect of Condor Foto. Special effect looks like an inch size jelly cube. Then you'd need to put it under water for about 5-7 days and finally you get a beautiful transparent jelly cube with 6 inches side.
Photography
The first part was to shoot the teapot its different parts through a piece of ice. We took a series of shots and got enough material for post production.
After we made sure we've got enough material we continued with the jelly cube. The biggest advantage is that you can give it any shape you want by using a knife.
Post-production
Now it's time for post-production. The easiest part it to make sure the teapot looks good. Working on ice was a way more complicated job.
Now it's time to add some tea leaves, some steam and create a background.
3D Visualisation of the Product
Since the product wasn't released to the market yet we had to build a 3D model of the beverage. The client provided us with layouts and label designs in vector format that we used to create the product.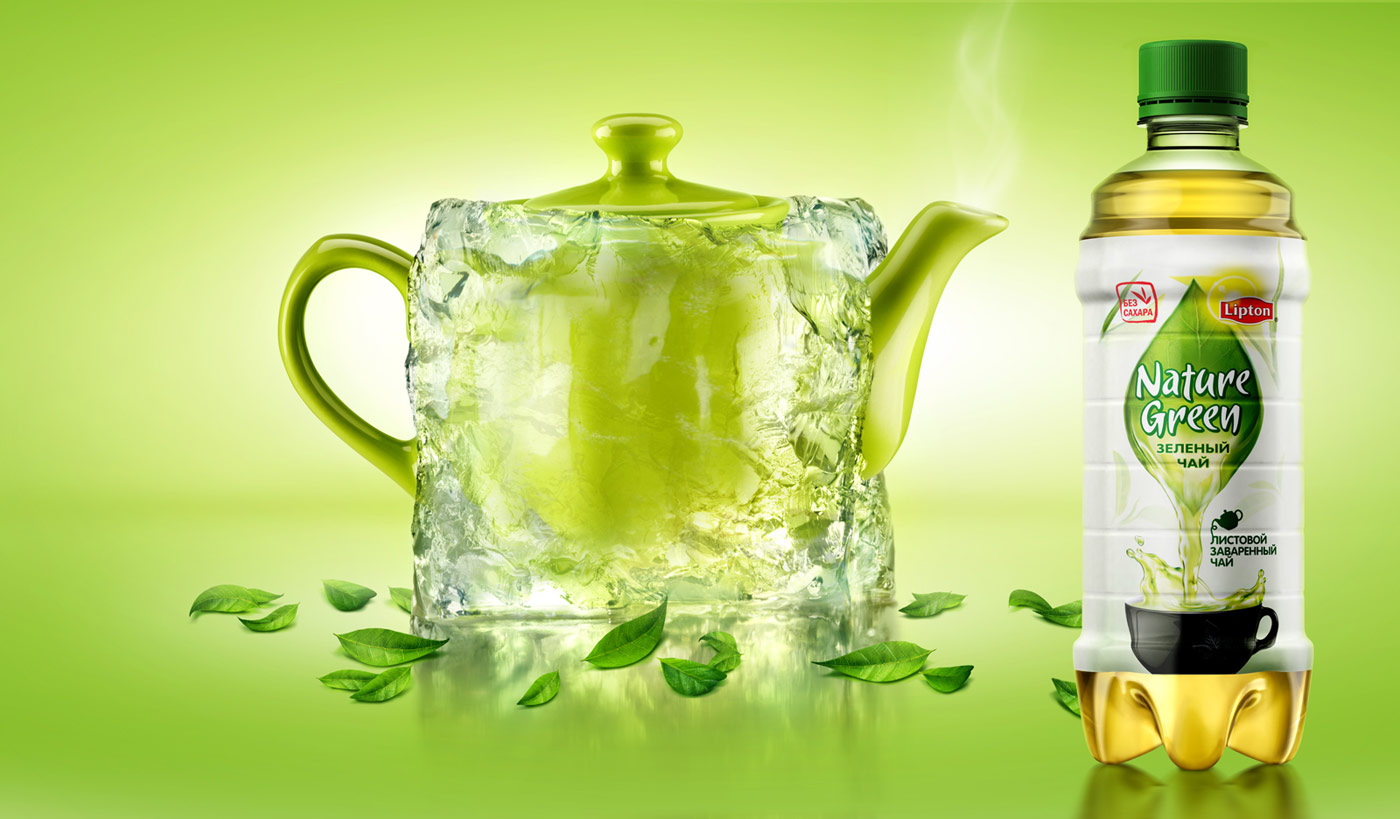 Agency: DDB
Production: Guerilla Shots
Photography, CGI and post production: Doberman Studio