Water Photography Tutorial: Samsung Galaxy Note 2 – Part 1
Hi guys! I think most of you guys here at Photigy are inspired by Alex, right? I actually got very inspired by his Milky iPhone splash when I first saw it, and I knew that I wanted to have a shot like this in my photo portfolio. It's about 7 months since I saw that image and now I finally got to cover my phone with blue paint! :-)
Gear Used for this Shot:
Canon 5D Mark III

Sigma EX 150 f/2.8 Macro
Canon 580EX II x2
Canon 430EX II
Phottix Odin x3
Phottix 70x70cm softbox
Phottix 35x140cm stripbox
Home made grid
Lightstands
Batterycover 
Samsung Galaxy Note 2 :-)
Special Thanks To:
My brother in law Robert for joining me and taking photos and video from this shot.
My friend Johnny for letting me use his music in the video where I'm throwing liquids!
Preparations
I bought my Samsung, used, from a guy at a Swedish mobile forum, and with the phone I got a bunch of different battery covers. I love the original one so I put the other covers in a box and stored them in the garage. I then realized that I could use one of them for a shot like this, so I went out to the garage and picked one of them, then I went to the store and bought a new light stand so I had something to glue the cover to. As usual, I'm using the power glue I bought for a shot a few month ago, and I find it to worked really well! I put a string of glue on the top of the light stand, and another strip on the cover. I wanted to have the phone on a slight tilt so I glued the cover a bit tilted to the right, as you can see in the final shot.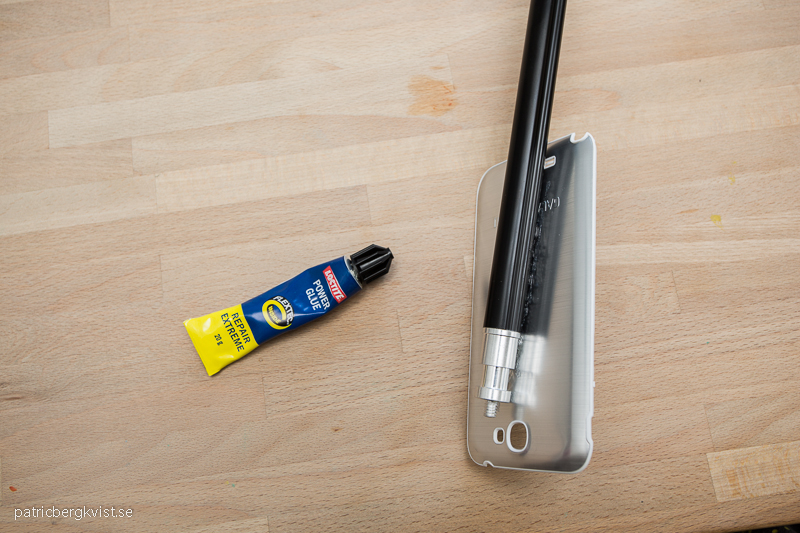 (Power glue and battery cover glued to light stand)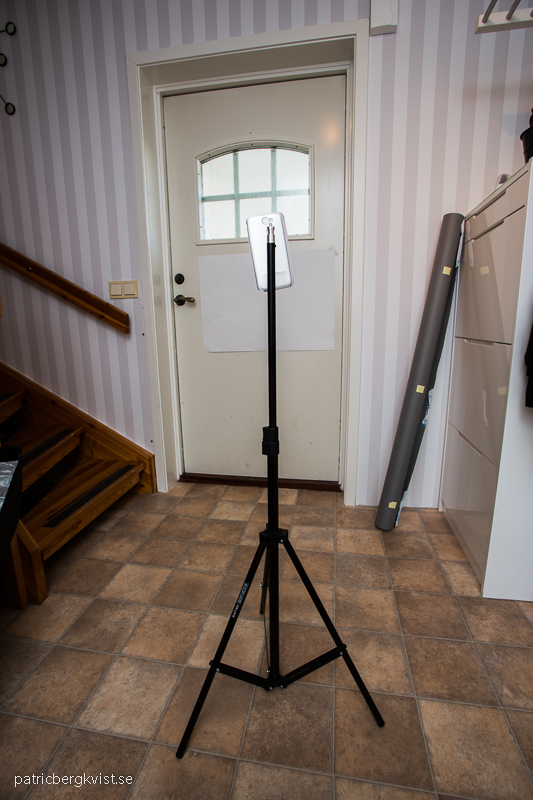 (Light stand and battery cover fixed to it)
Update: video review from Alex Koloskov