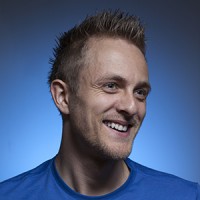 I am sure all of us lost some data in the past for example photo, music, movie or document. If that file(s) was important then I am sure you was not very happy about that.
I am the owner of a small company which repairs Apple devices so I have contact with lost data all the time. In most cases, it's a hardware problem, but sometimes it has been a users fault.
Why hard drive can go faulty?
Because they have moving parts and are very easy to damage.
Standard hard drive have one or more spinning plates which spins between 5400rpm to 7200rpm.
The life of each hard drive is limited. Some drives are faulty after 100-200 hours of work. I have one hard drive which still works perfectly without any problems or bad sectors and has gotten over 13 000 working hours.
In most cases hard drive gone faulty because of bad sectors on the surface. It starts from one bad sector, but later there are two bad sectors etc. There can be only more bad sectors – they can't be repaired and number of bad sectors will never go down.
Online you can find lots of software which can check your hard drive. I recommend use that software from time to time to see in what condition your hard drive(s) is.
In rare situations it can be more serious mechanical problem, for example with header.
SSD (flash memory) is better as a storage device. Much quicker, less power consuming and lifetime is much longer because there is no moving parts, but… Cost much more than hard drives and at the moment hard drives offer more data space than SSD.
I would like to share with you how my storage and backup looks like.
Here is my beast:
Mac Pro, 12 core CPU, 64GB RAM