Using Artificial Ice In Advertising Photography: BTS of an Ice Tea Shot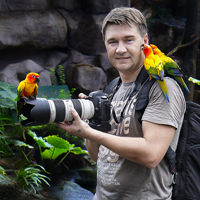 Hello, my name Aleksandr Vlassyuk, a photographer from Almaty, Kazakhstan. I studied graphic arts at university, and have worked more than 10 years as a graphic designer.
Photography had been my hobby since childhood, and it become a passion when I created a small photography studio.
I enjoy advertising photography as well as landscape, portrait and wedding photography and I shoot a lot for photo stock agencies such as
shutterstock.com
Using Artificial Ice In Advertising Photography: Ice Cold Teas
In this BTS you'll learn how I created this image: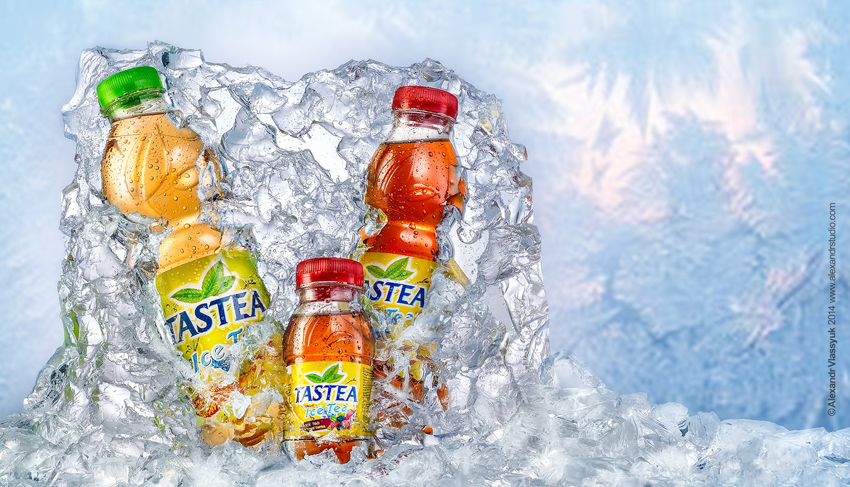 While working on this assignment I got the idea to shoot bottled products partially frozen in the ice for a summer visual advertising piece.
After negotiations with the client, I went to my studio and I began to ponder how to implement the conceived idea. First I decided to try to do it with actual ice.
In the Gearbox

Shooting Specifications: 

The Lighting:
stripbox 140×40,
stripbox 90×20,
Beauty dish 40 cm.
standard reflector 7″
Camera: Canon 5D Mark III
My shutter speed was 1/160 sec f/22, ISO 50