Light Painting Photography Tutorial: Next Assignment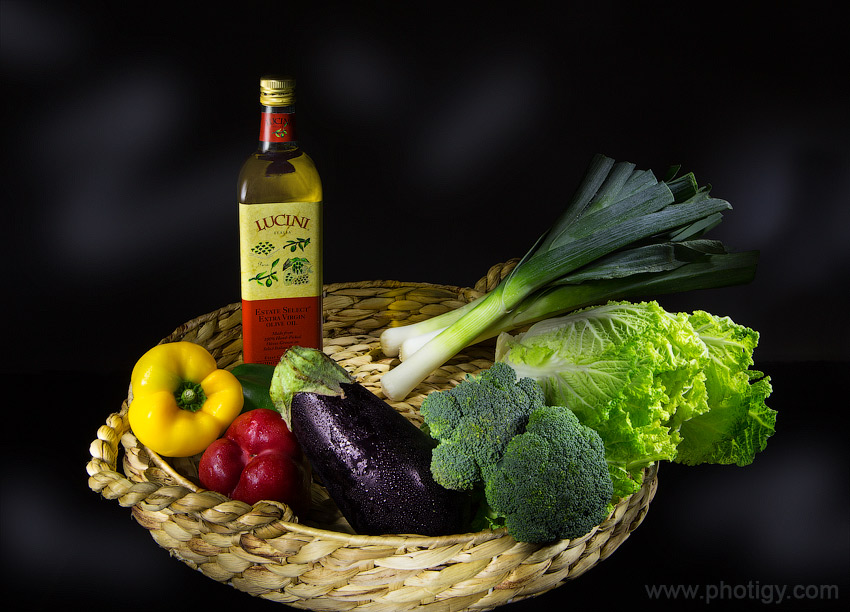 The Assignment:
There are three lessons: introduction to the technique, the photography part an a post-production. Take what you've learned and create a similar image of any subject, you are not limited to vegetables. If you are new to a technique, try to sue non-glossy and textured subjects for this assignment, otherwise it will be a good challenge for you:-). Style and prop the shot to make the composition more interesting.
Feel free to make a composite image is necessary, post-production tutorial will help.
Light Painting Assignment Results
Below are the submissions we received and reviewed during our online critique session on Photigy LIVE. Each photo below was reviewed and improvements were suggested, based on how it was photographed and what the photographer had at his/her disposal for the shot.
What did we learn/most common mistakes
Styling of the product shot is critical. Yes, again and again: styling and composition.
When Light painting, make sure not to flatten the composition by adding too soft and uniform lighting all over the composition.
When drawing (painting) a background with the light, try to be more gentle with the brightness, as well as try to shape your movements of a light brush
Do not crop too tight, leave more room for subject to "breathe" (again and again). Have a room at least 1/3 of the size of a subject on top and on a sides between a subject and the image crop.
When working with glossy subjects like glass bottles, consider to do a multiple shots with separately lit glass and the rest of the composition. Glass won't looks good with many reflections from a brush, and it can be lit differently
Assignment Submissions Gallery

If you want to become an expert in studio product photography and do it fast, join our training program at Photigy Pro Club