Today we had a live product shot at Gplus conference, where I shot a perfume bottle (Versace Yellow Diamond), and yesterday we had a photowalk at Treasure Island, it was such a fun!
Treasure Island is an abandoned Military base, with many empty building and great coastline view to beautiful San Francisco. But as usually there, it was windy as hell, and it was hard to shot anything for ore than 5 minutes:-)
Google Photographer's conference photowalk group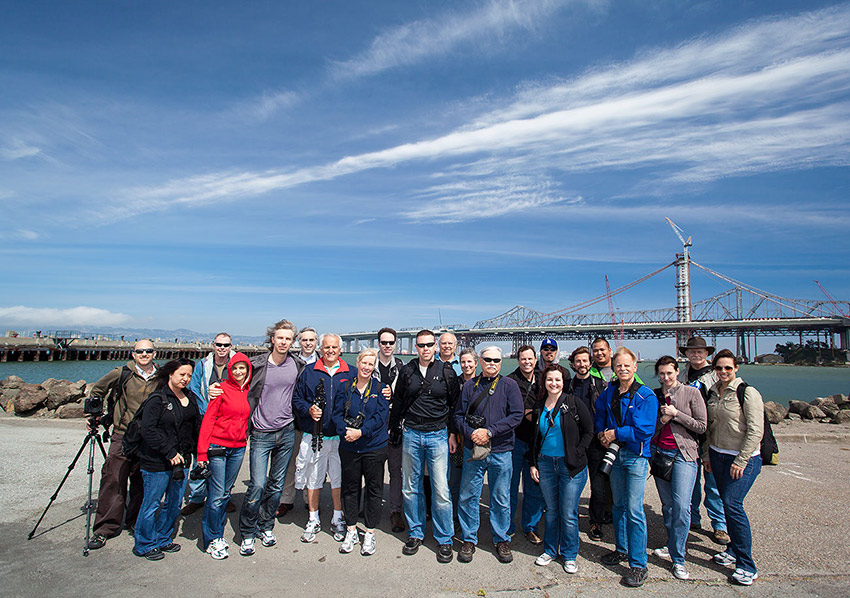 I meet in person many photographers I already know, and found new friends. Thank you guys for joining me!
Few views of San Francisco we got during the photowalk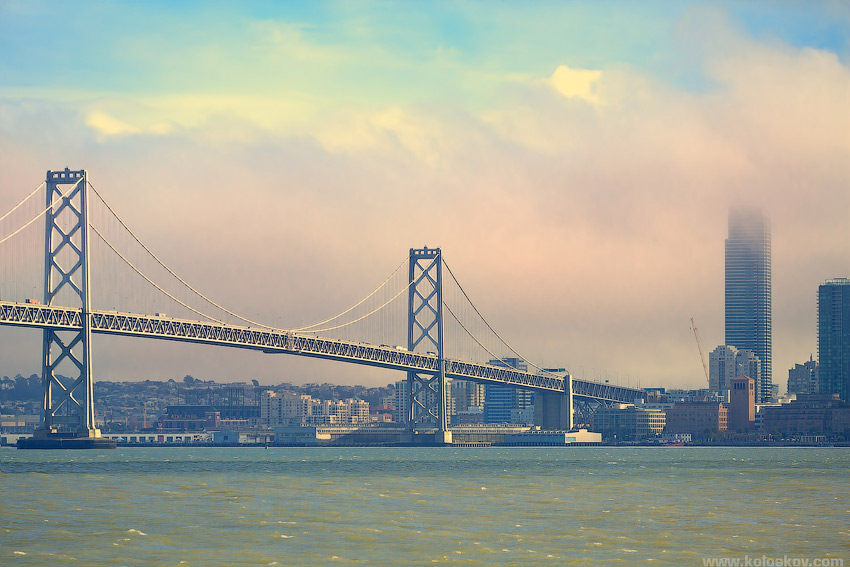 It was crazy windy, and we spend only few minutes to shoot the city view: I was feeling that I could fly away on  next strong wind hit:-)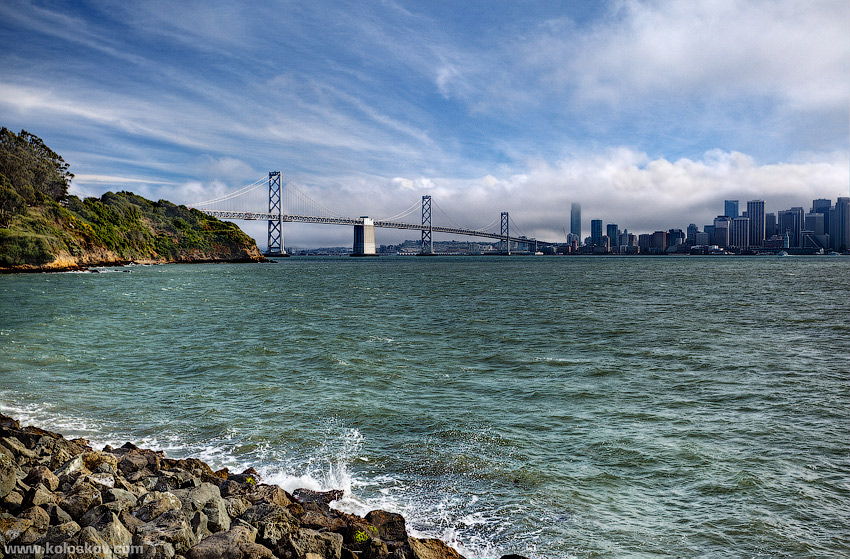 Other side of Treasure Island was relatively calm and we even caught the eye of San Francisco: city took a quick glance to us from the sky and quickly disappeared…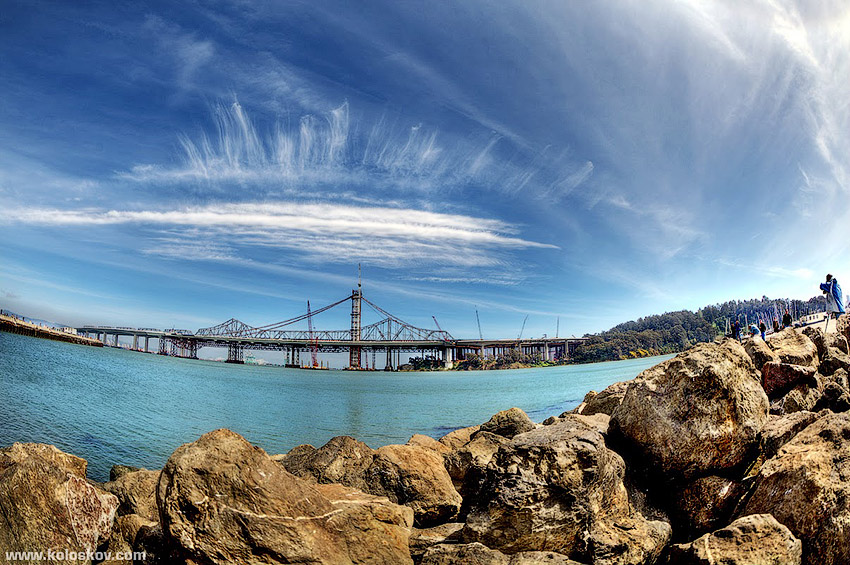 The quick video form the photowalk:
The last "goodbye" shot with our photowalk group
Eventually we found a retreat from San Francisco winds in the middle of the island, inside some abandoned storage building. This is where I've snapped this last photowalk photo.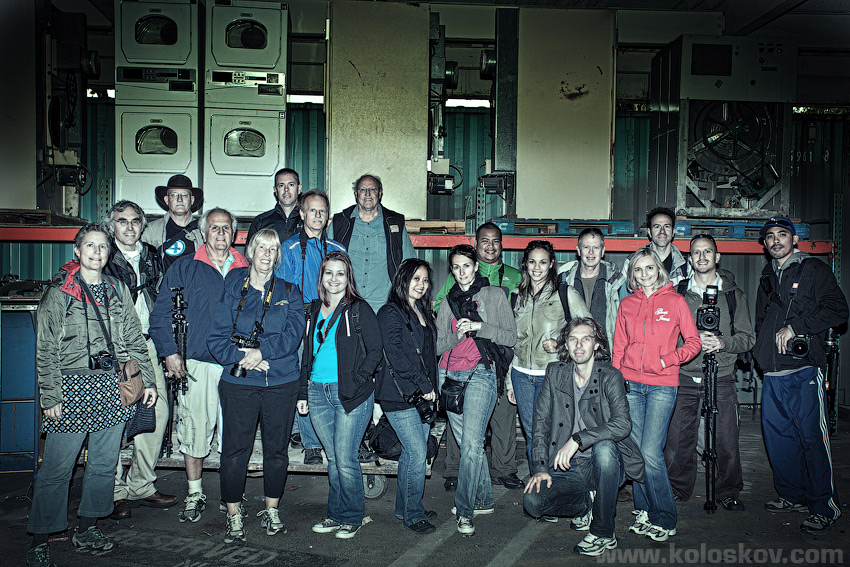 We were spanding some time on Union Square with kids. It was the time of famous 2012 full sun eclipse. Kids where playing: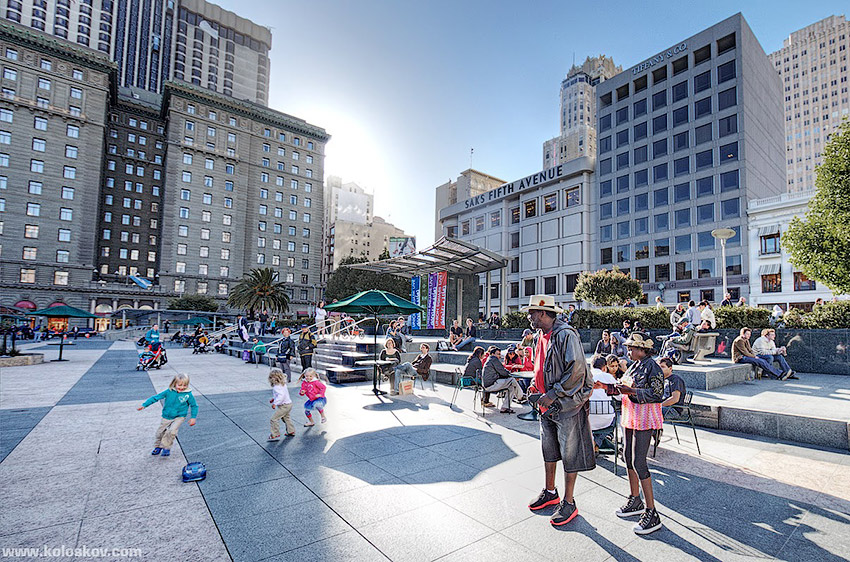 While adults were staring on the sun using DIY pinhole cameras: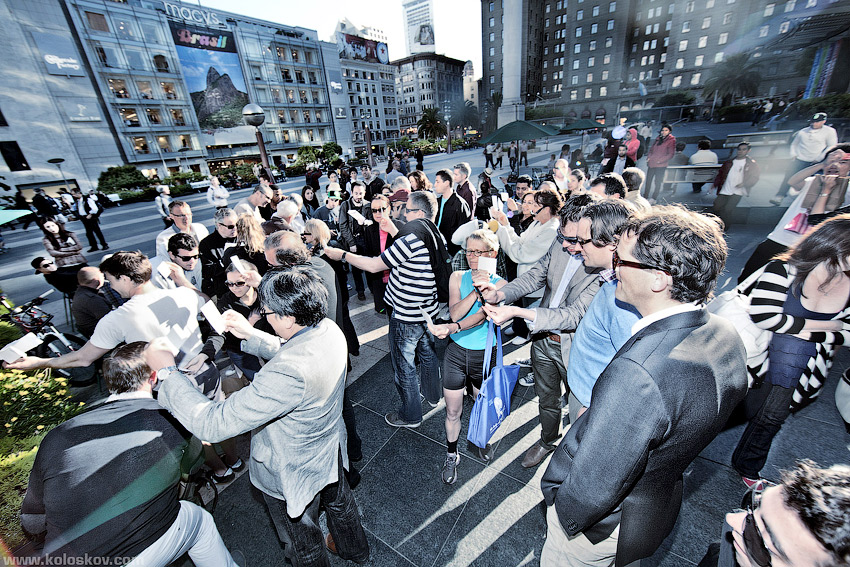 At the evening we found a nice spot to shoot Union Square:
Union Square, San Francisco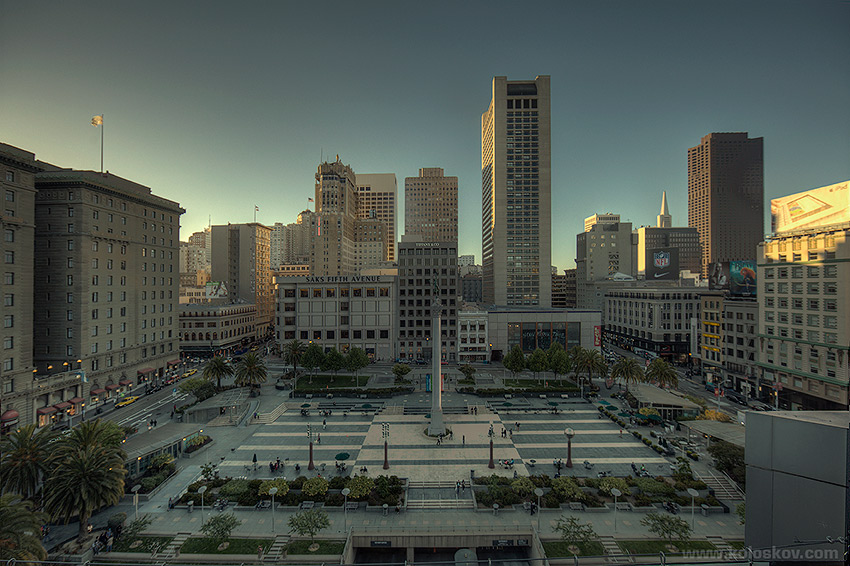 Visited the Apple store in SF: after our conversion to Apple products the whole family enjoys most of the Apple user experience (not 100% though:). The store is much bigger from what I've seen in Atlanta (I've seen only one in Alpharetta actually:-).
Stairs are made from glass, and looks awesome:
Apple store at San Francisco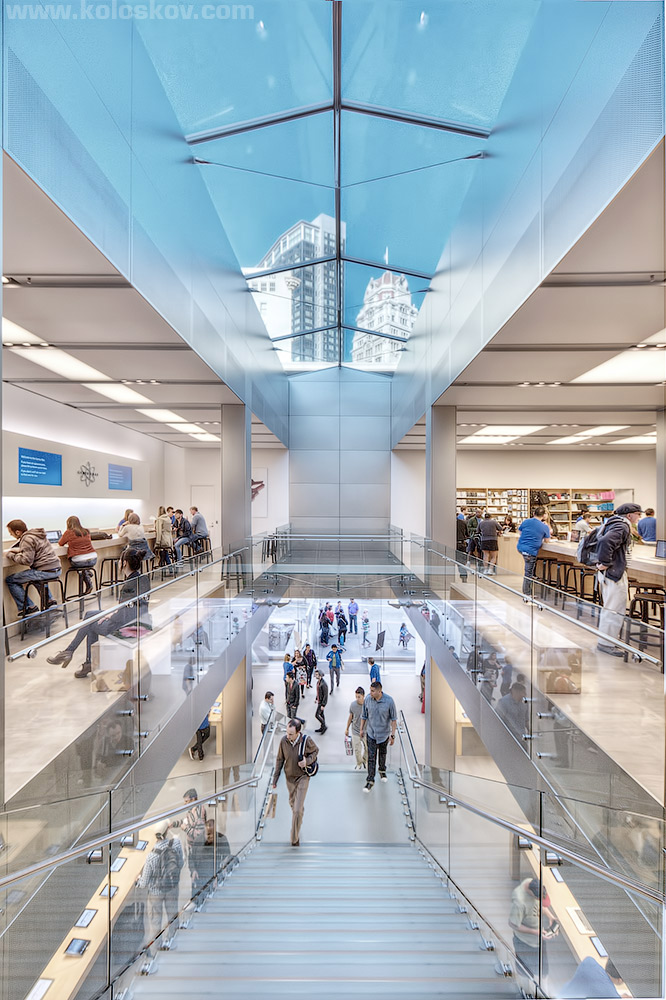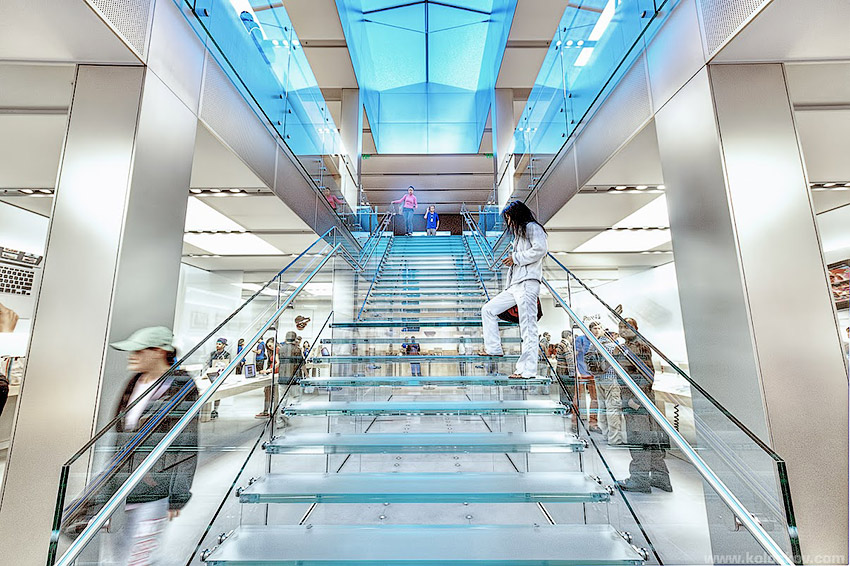 BTW, we are staying at "Sir Francis Drake" hotel, as a part of Kelby Media Group guests.  This is an old, expensive and monumental piece of american history right in the center of San Francisco :
Sir Francis Drake hotel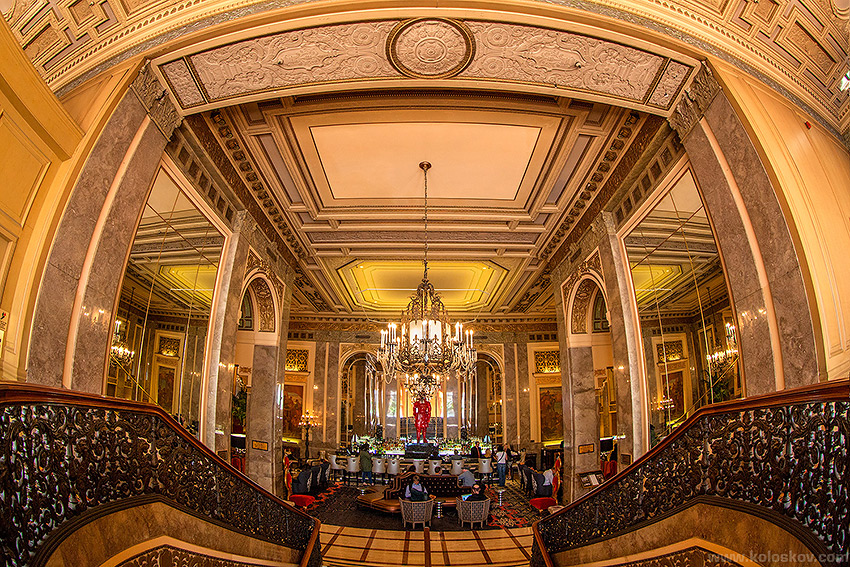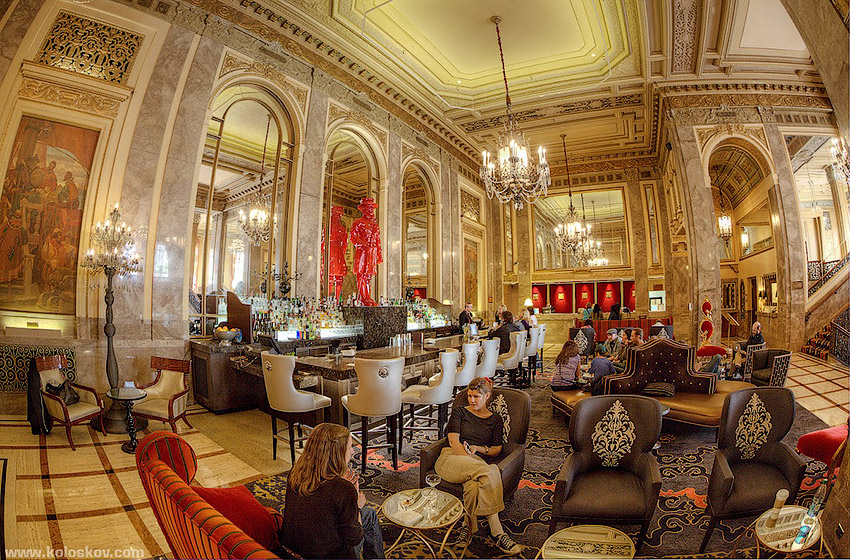 The conference was at Yerba Buena Center for the Arts. I had a live product photoshot, in front of many people. It was cool except the fact we did not have enough room to accomodate everyone.
I shot the perfume bottle, Versace Yellow Diamond (here is how it looks in real), and this is the result, after the post production:
Versace perfume shot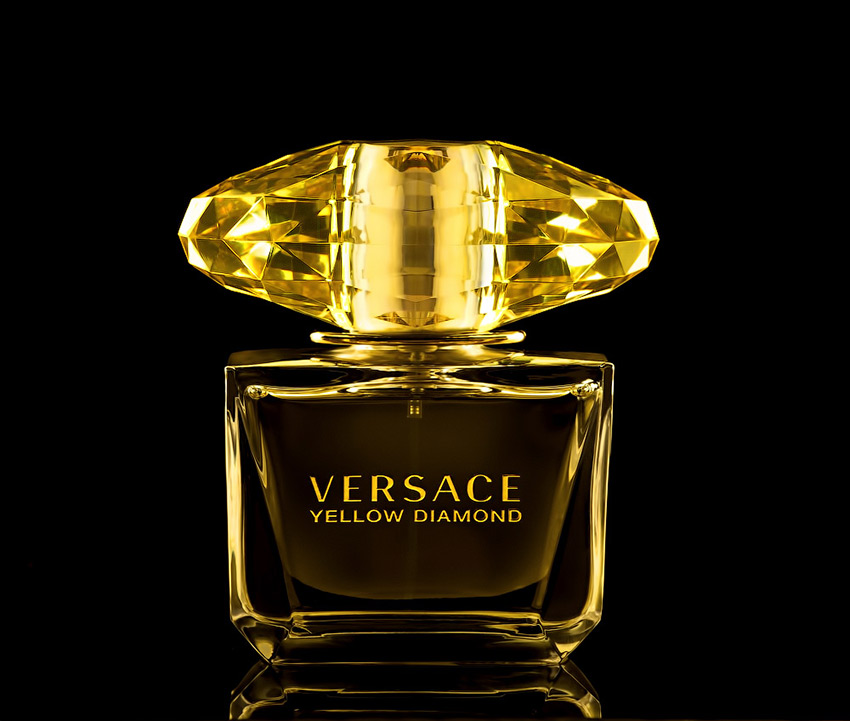 Everything was videotaped and I hope it will be released by Scott Kelby soon. If not, I'll show and explain the shot during our Studio Photography Insights show.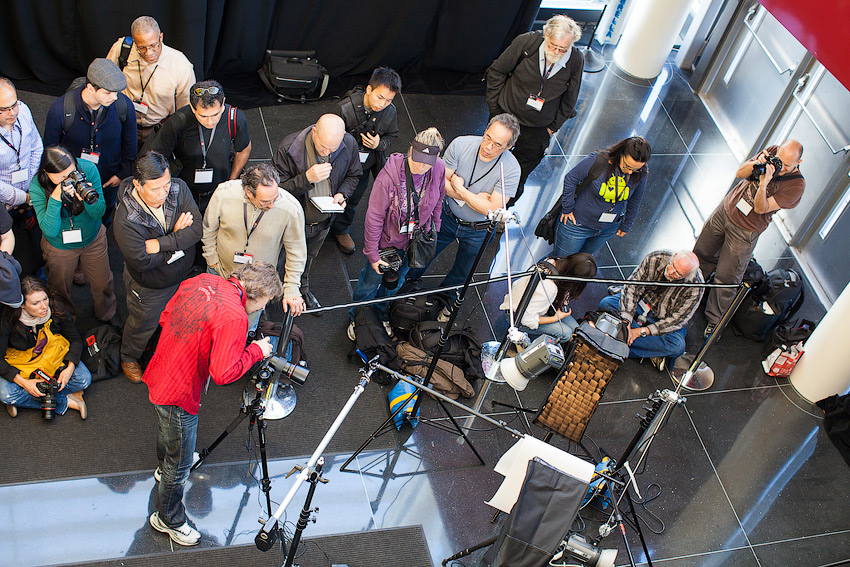 The image above was provided by one the conference guests, and now I can't find his name to give credit. If you know him, please let me know;-)
This is a shot right afrer my workshop was ended, talking with Matt Leitholt: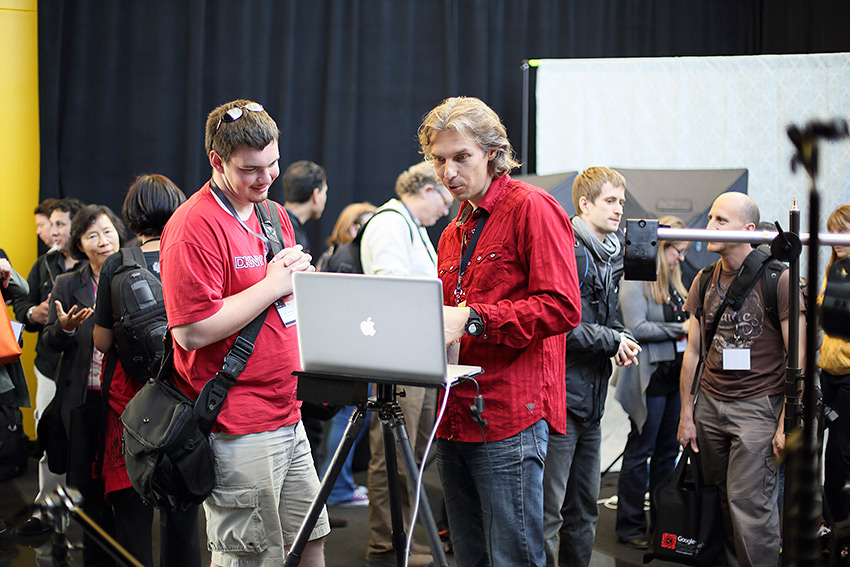 I've also got a cool loaner from Jim Goldstein from BorrowLenses.com, Con 5D Mark III. (here is  my mini-review) Also, I've played with this little beast from a future, a  Light Field camera – Lytro: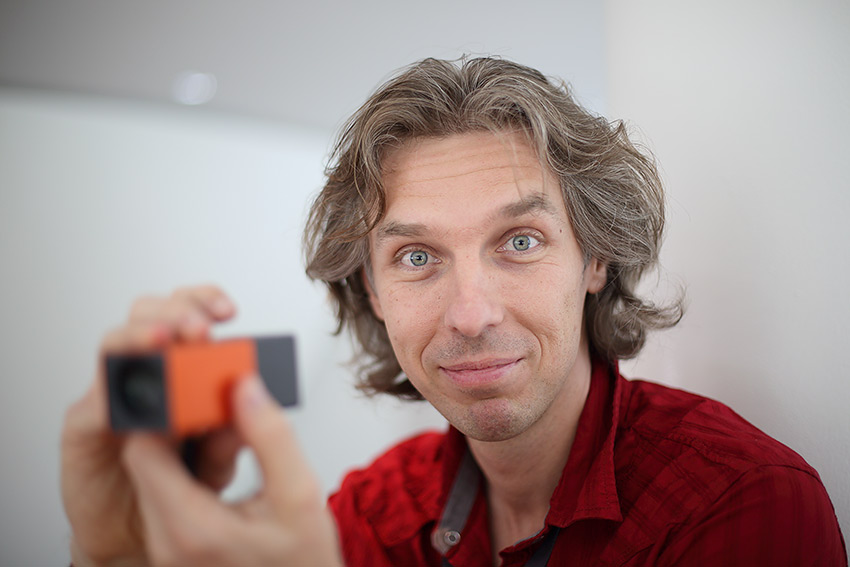 I found Lytro to be a cool device, more of a toy than a tool for street shooter, but with a great potential. The technology is amazing, I wish they will be able to expand it to make it useful for a commercial photographers
At the conference we meet some interesting people :
Sergey Brin, Trey Ratcliff, Jim Goldstein with other cool folks around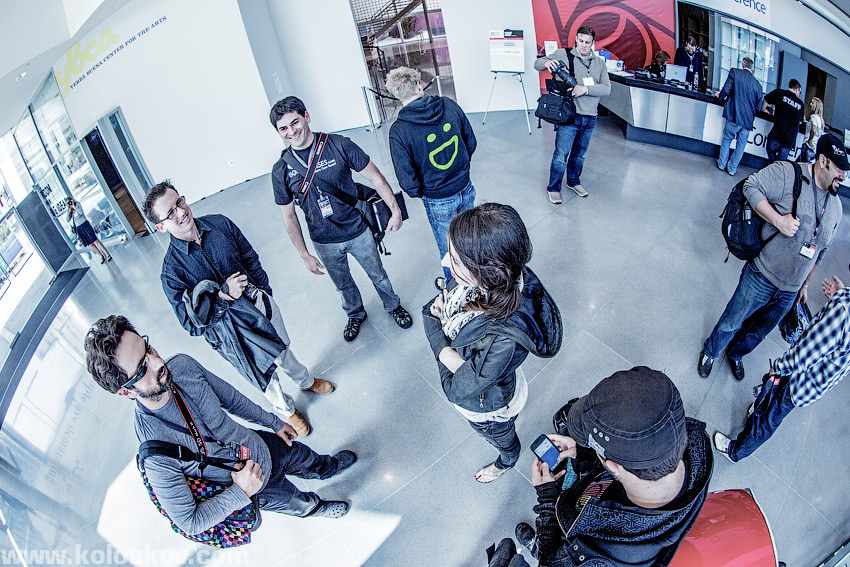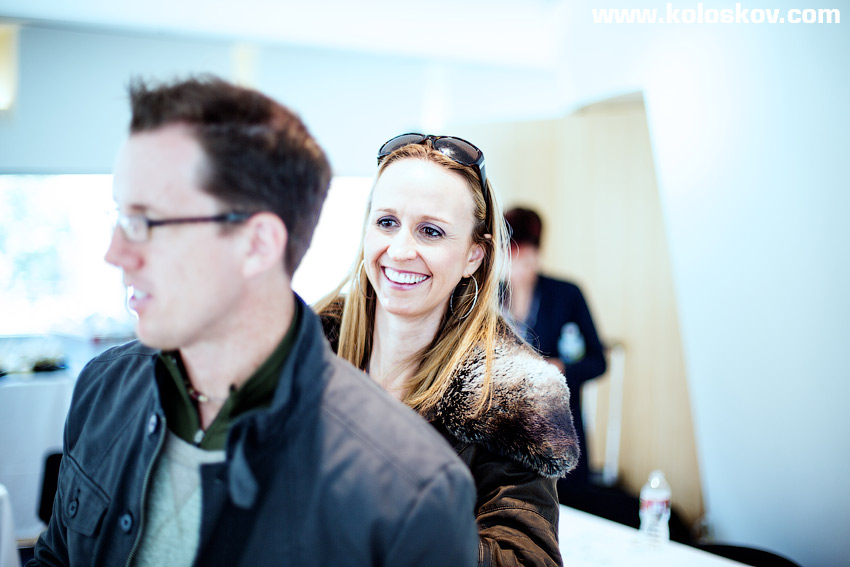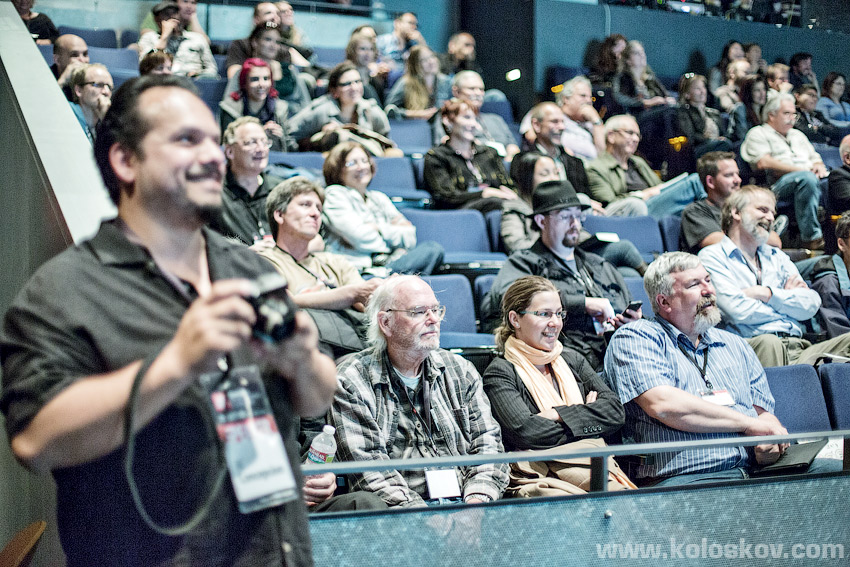 For some reason RC managed to escape from precise focus on 5D MKIII :-)
The Google + Photographer's Conference, view from the inside:
I must admit that I've missed most of the talks over there. Mainly because we were busy driving kids back and forth from SF to San Jose:-)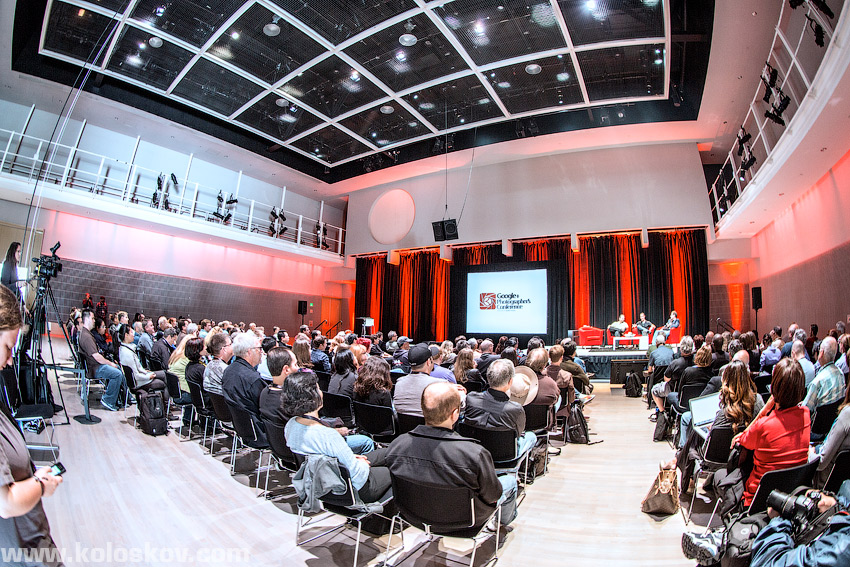 The photo above were made in dark conference room. Yes, it was really dark, as is suppose to be, only stage were lit by lights. Great hight ISO performance of Canon 5D Mark III made such bright shot an easy task to do.
Project Glass test run by Genia Larionova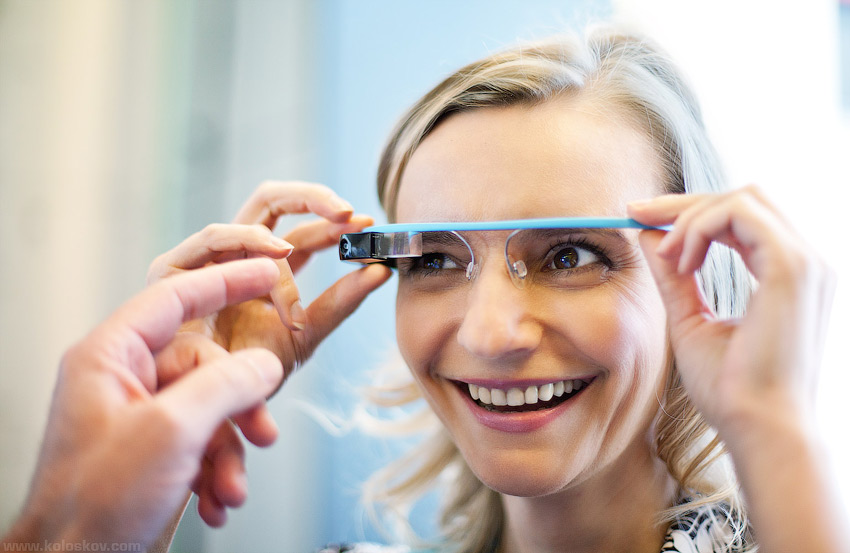 With RC Conception after my product shot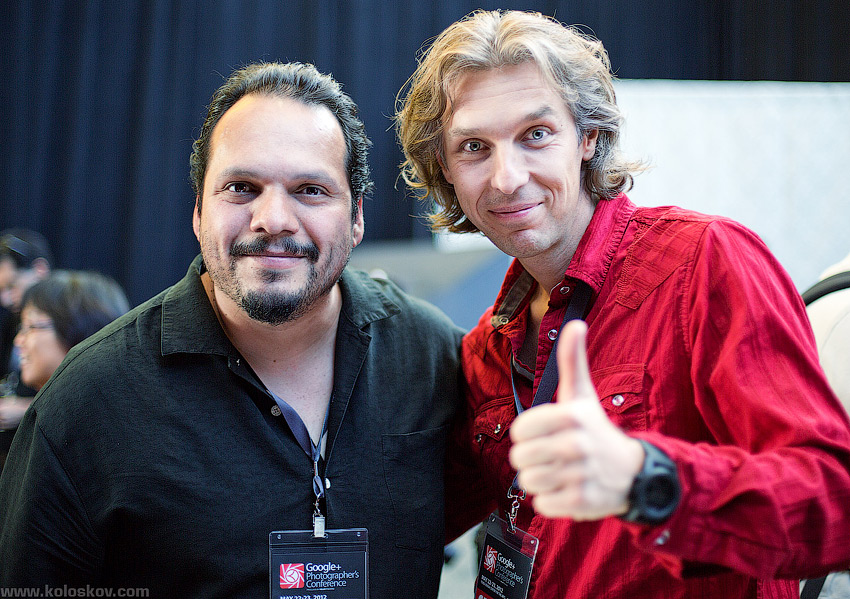 Portfolio review with Catherine Hall and Colby Brown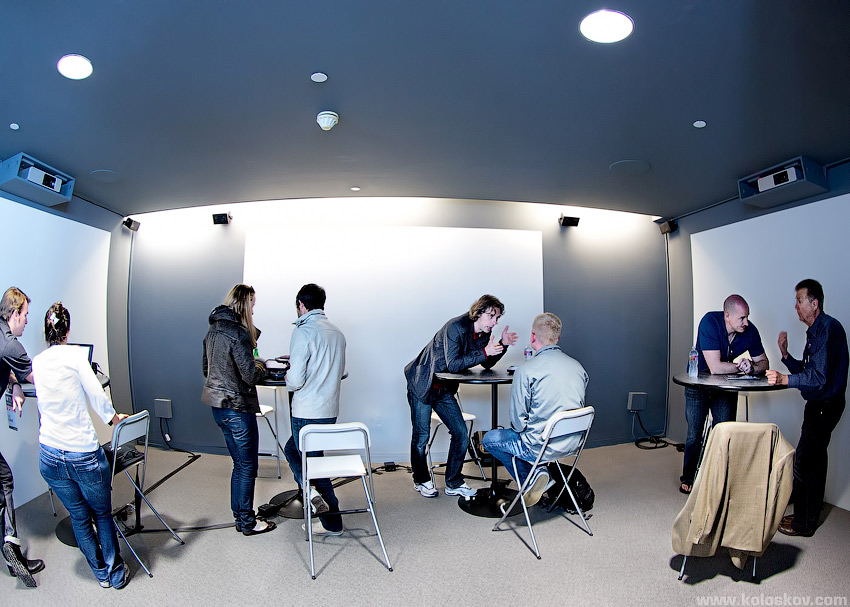 Last evening of the conference, Yerba Buena center
It was a last evening of the conference. Last talk of Trey and Scott. last goodbye and last photowalk.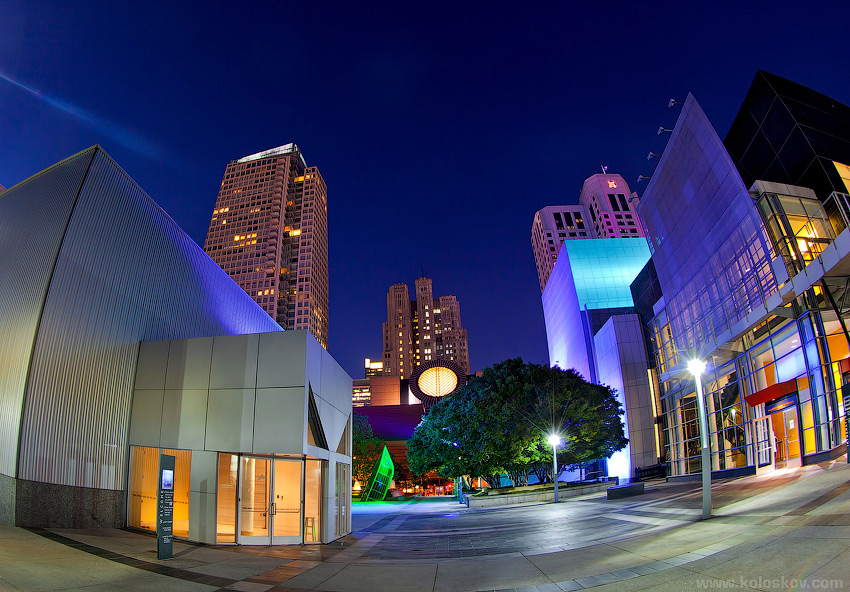 The colorful illumination is real, the place and surrounding were lit by all kind of colored lights.
Hugs and goodbye words with my new friends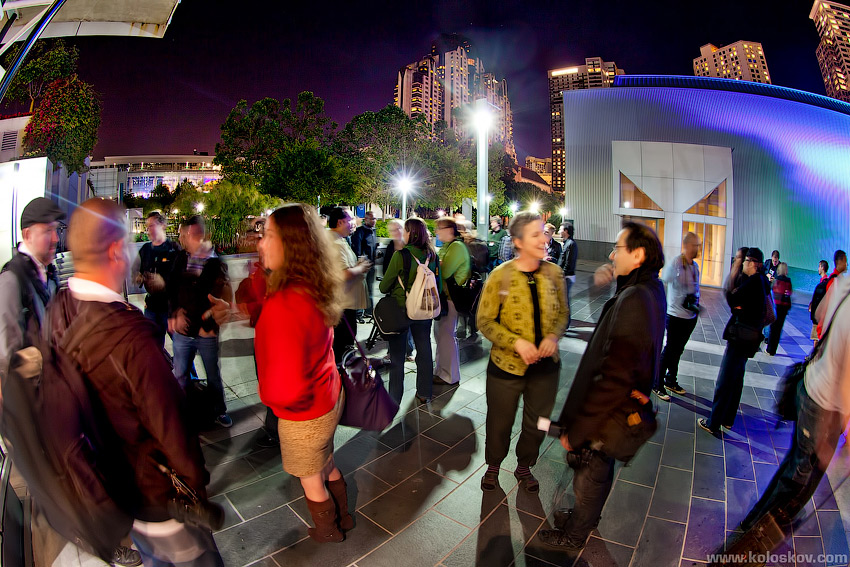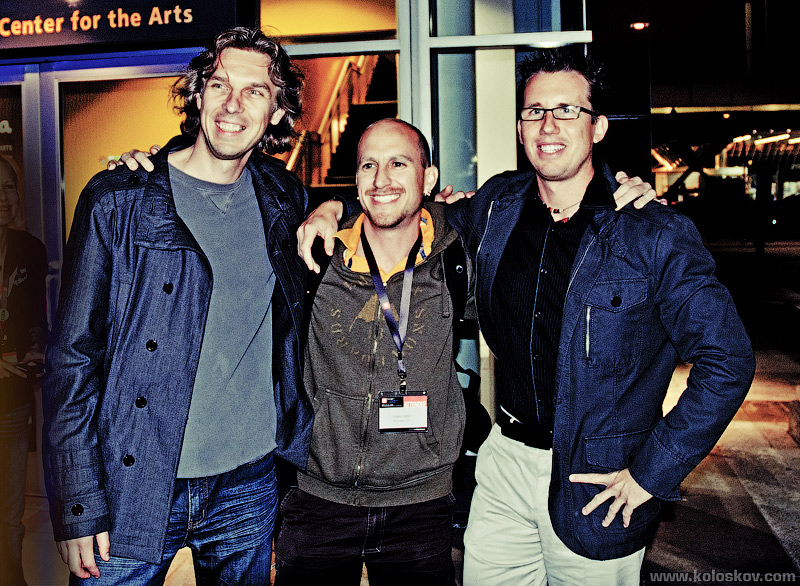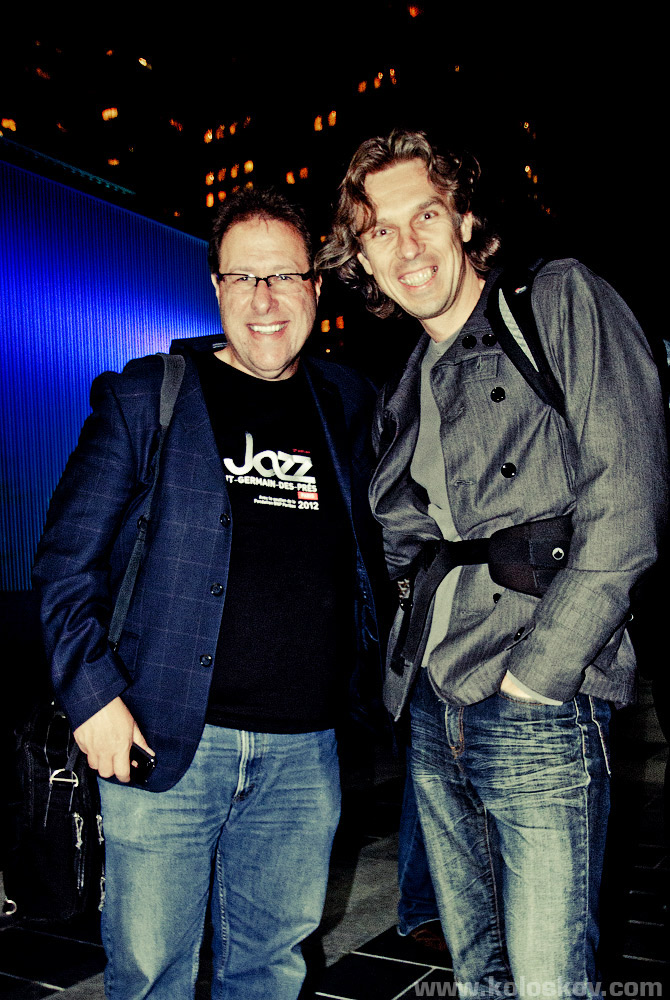 Night San Francisco photowalk
With Noah Katz and Alex Stepanov we had a photowalk through night of San Francisco. It was a great talk, walk and shoot!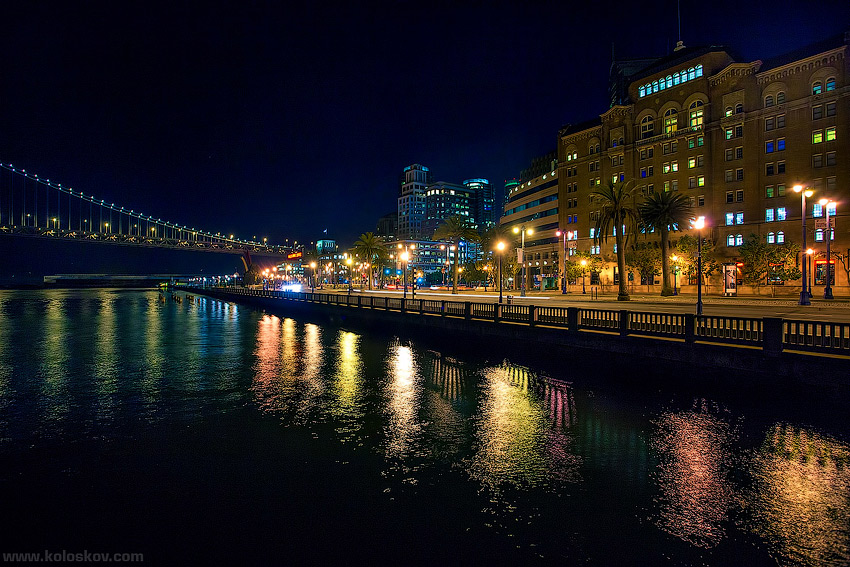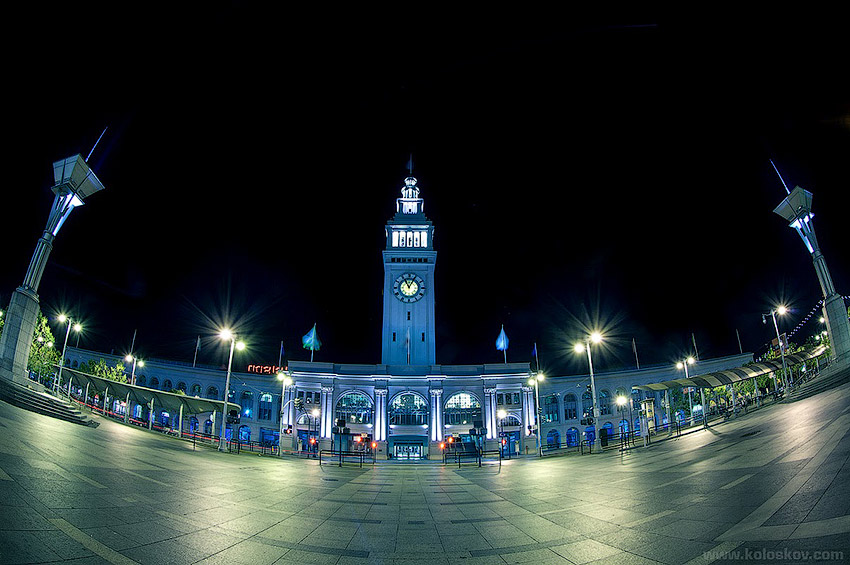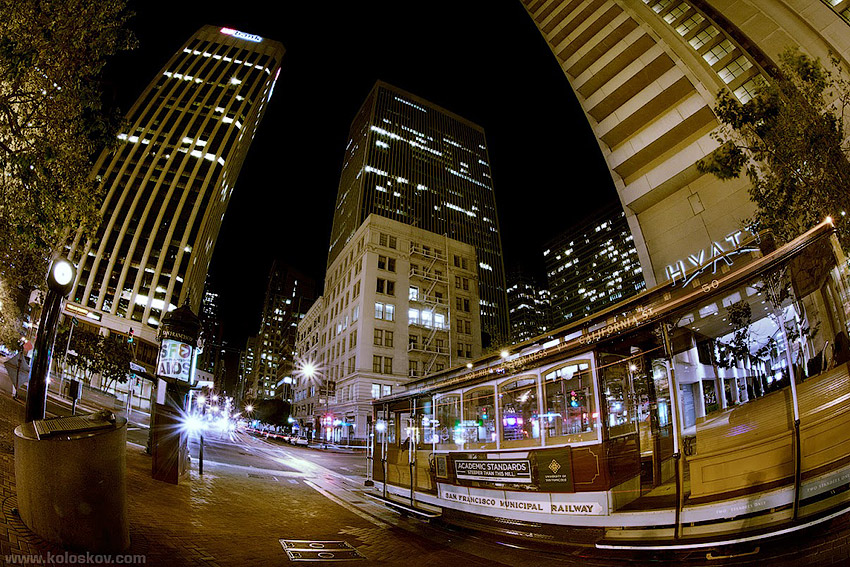 We (me and Genia Larionova) fell in love with San Francisco, even more now. This was our second visit to this amazing city, and it was awesome. We had a feeling that we are back 20 years ago, in Kiev, Ukraine, the city we were raised. And it was an amazing feeling. Now we want back, Atlanta is soo boring! :-))
Good Bye San Francisco! We"l be back.