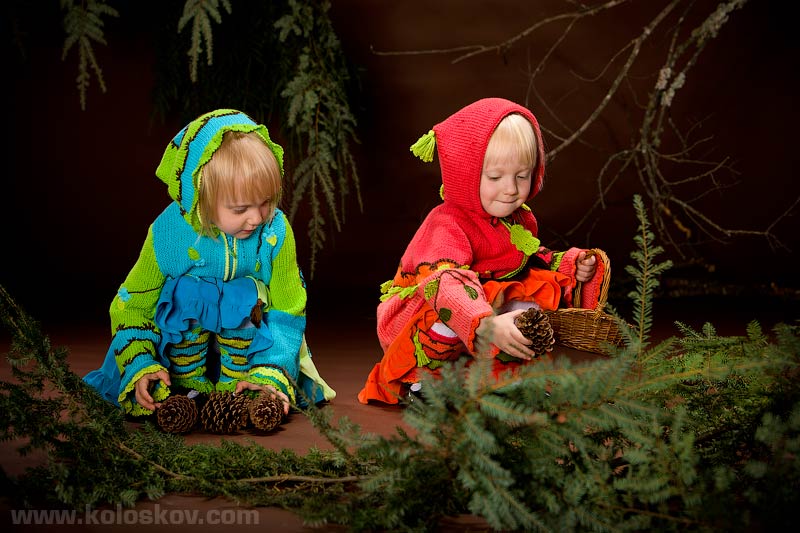 Fashion photography of our little ones: Whimsical Forest
Eventually we got all the images sorted out and finals  selected. I am talking about our second part of our fashion shoot for kids we had a week ago. (First part is here) This time we got both our daughter working for us: vanilla ice cream was waiting for them just around the corner, this was quite powerful motivation for them:-)
"Whimsical Forest" is the name of pattern for Alla Koval's book, and we photographed these 2 amazing outfits for her,  in our studio dark forest. I've borrowed some forest props from our backyard (we have a little forest there:-), fixed them with reflectors holding arms, added some on the floor, and got this:
The studio: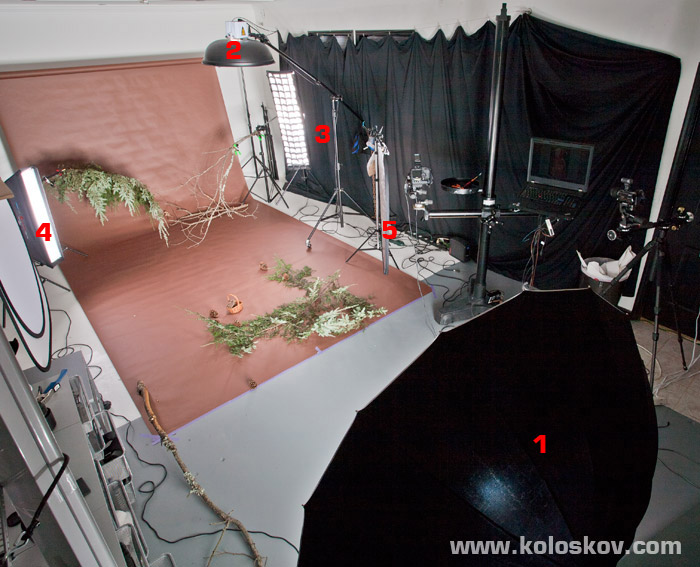 Paper background, probably because of Atlanta's humidity, got those nasty wrinkles, which I discovered only when it was rolled out for a shoot. To hide (blur) it, I've used 150-200mm zoom range for a shoot (my favorite Canon 70-200mm f2.8 IS L), with F7.1 -6.3 was enough to get both girls in a focus, still blurring background well enough to hide those wrinkles.
The lighting setup:
Total 4 light sources were used with the help of one reflector.
Main light (1, AB400) through 52" Parabolic umbrella was right next to me. Because I need to show the maximum from a texture of the knitted outfits, I've used PLM reflector to get that sharp but still wide light spread on the models.
Hair lights, (3 and 4, WL X1600) through strip boxes: large one with grid, small one without. They were intense enough to produce micro shadows on a knitting yarns, but not powerful enough to create bright edges around our outfits.
Top light, (2, AB800) through 30° grid was used to create a large highlighted area around the models, leaving the rest in a darkness.
52" silver reflector (5) was on the right, helping to soften shadow from that side (main light was slightly on the left)
Below is the example of the knitting texture I was needed to see on the models: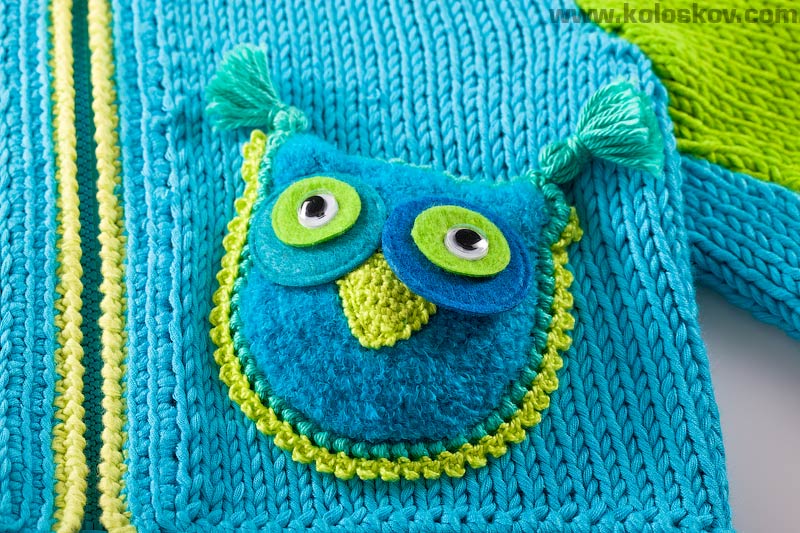 More about the lighting setup is on the video at the end of the post, now enjoy the images: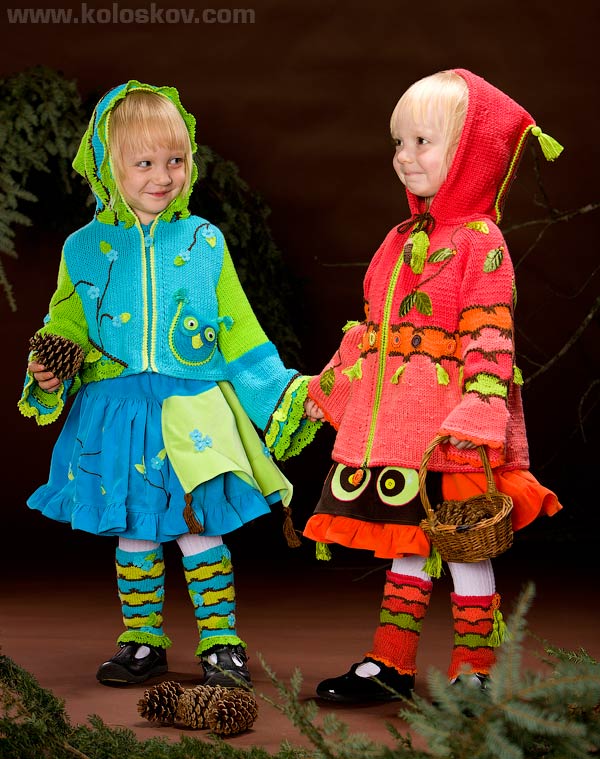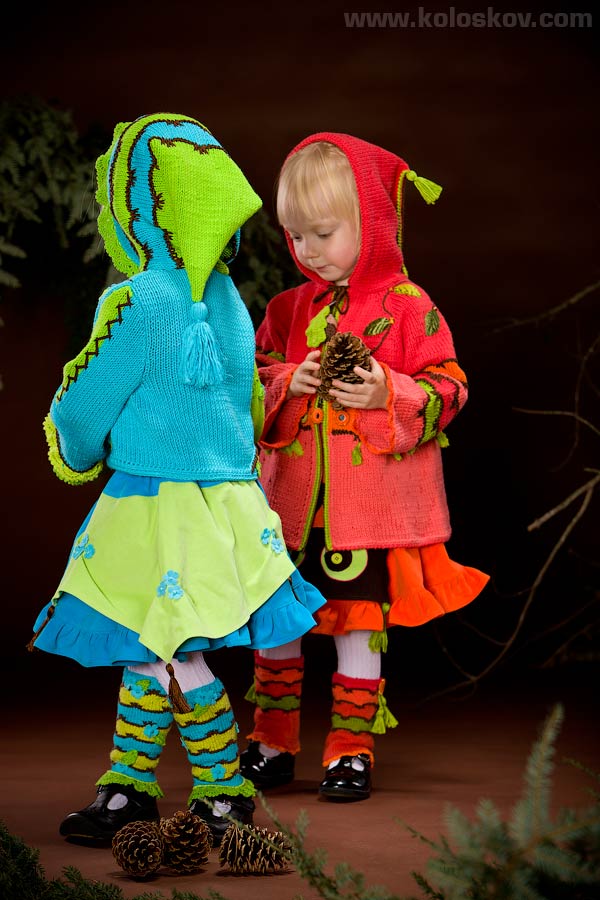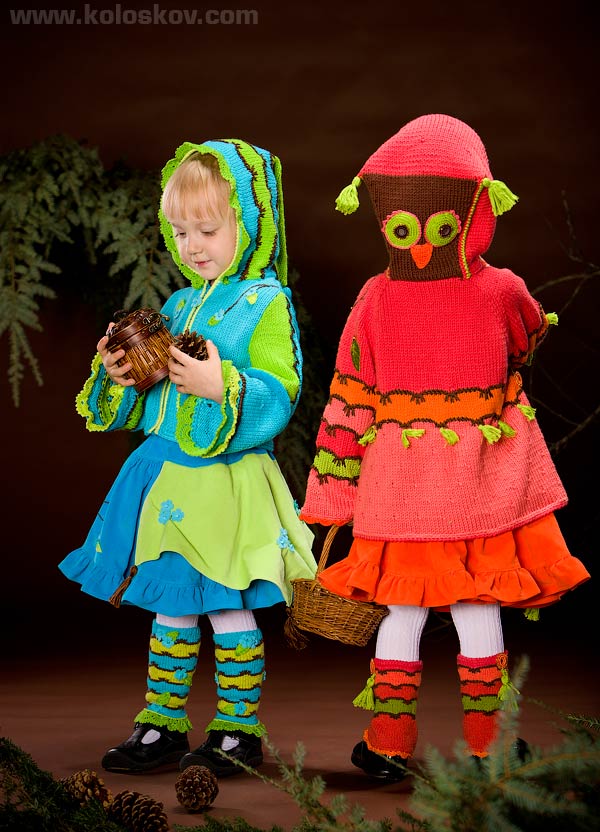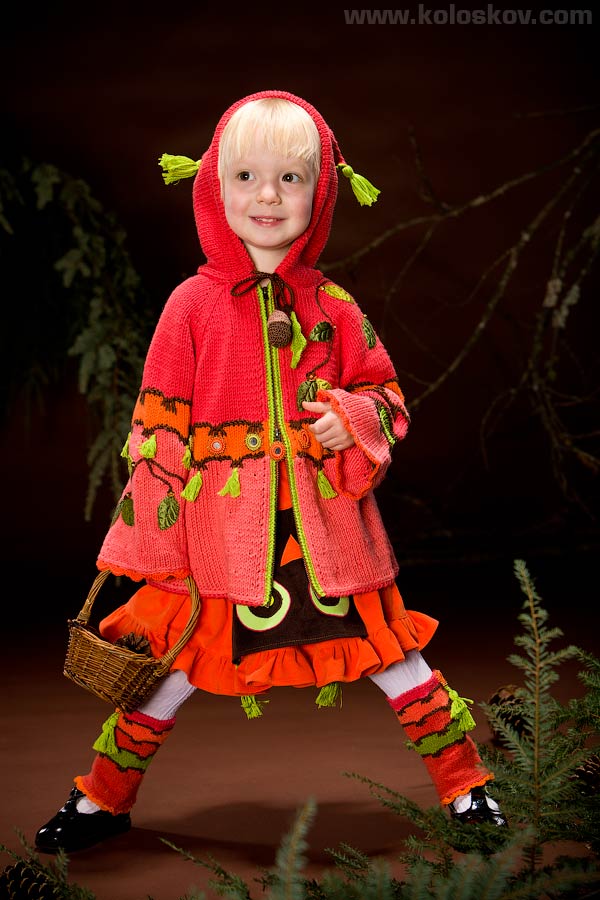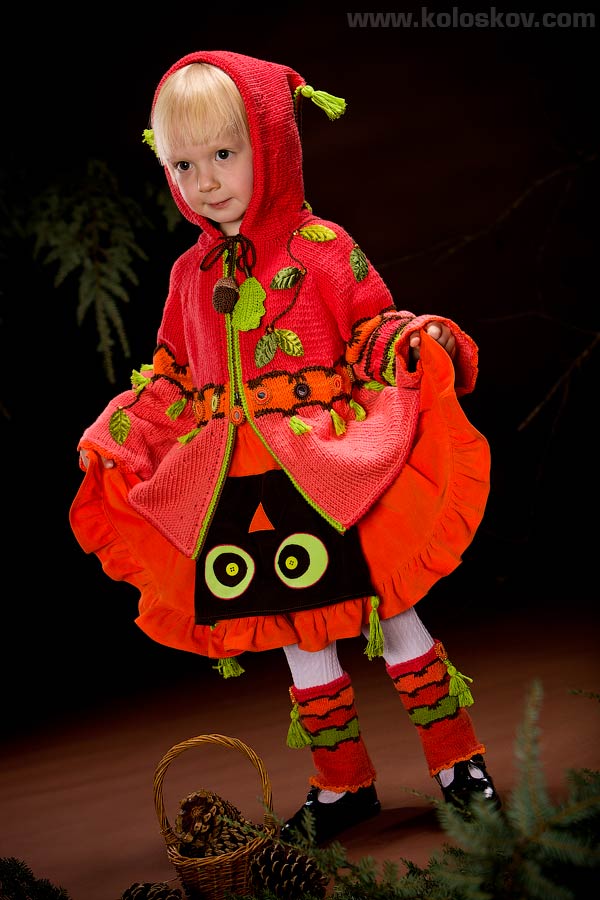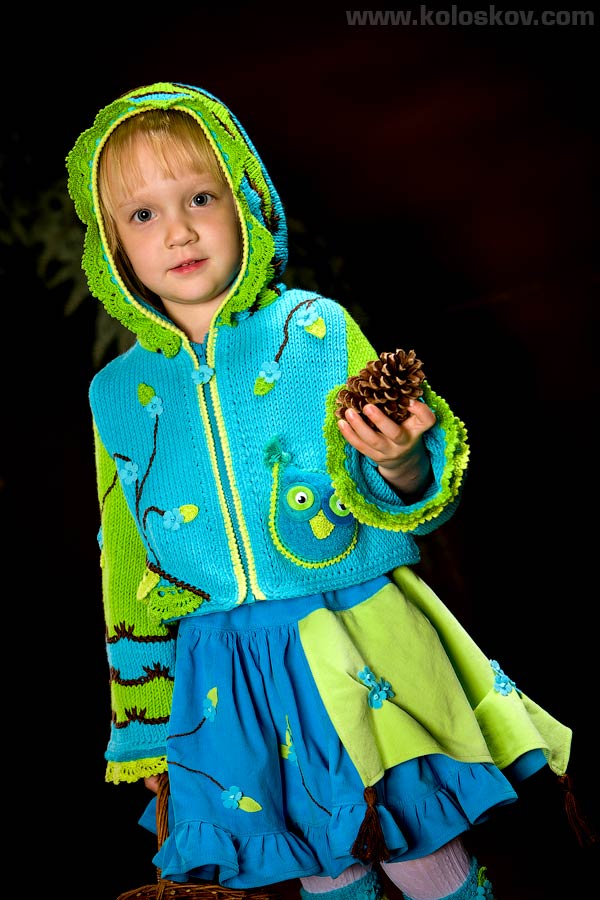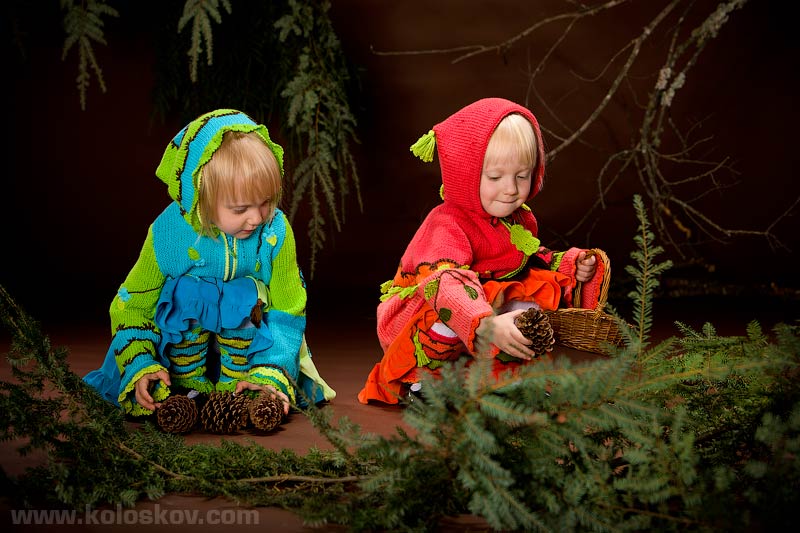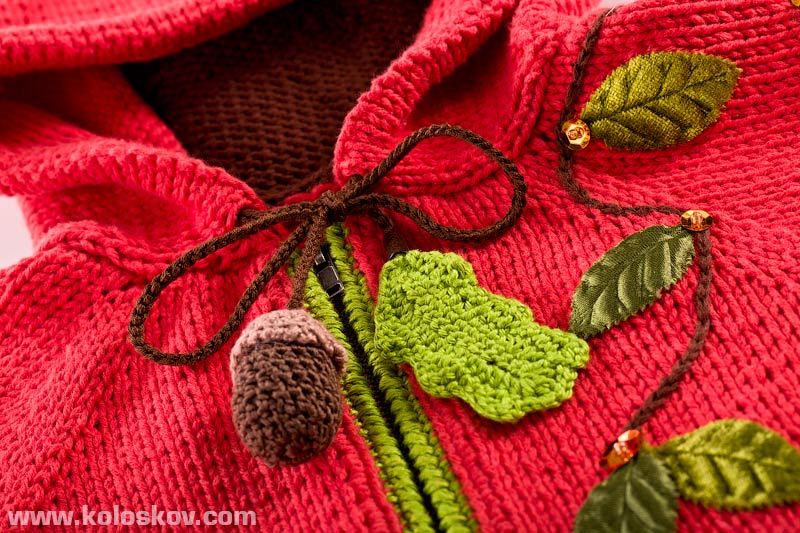 Behind the scene video:
Currently working on a next post: High-end watch photography. Most likely we'll be doing LIVE masterclass for those who interested to see the photoshot in real-time, same as we had first time. Will announce in in a few days. If you do not want miss it, make sure to subscribe to our RSS feed or email updates.
Update:
I found one mistake on the lighting: If I look at kid's faces at some of the photos, I see a shadow from a forehead and eyebrows. This suppose to be eliminated by dialing down the top light (number 2, a beauty dish), or positioning it slightly on front. Missed it while doing setup and shooting. The good thing that this is not very dramatic, and did not appear on most of the images. In any case this should be fixed in post production.
One more update:
about 30+ images from this photo session are available on our post-production blog.
---
Camera gear:
Lighting, light modifiers and accessories:
Exposure specification: shutter speed 1/250 sec, F6.3-7.1, ISO 100
---
Enjoy:-)
~Alex