Funny Silverware: weekly assignment results
Last week PHOTIGY Live hangout was about shooting silverware. Not  a simple tabletop silverware shot, but a funny one. It appears that to add this "funny" thing was not an easy task: we easily can create scary, bloody and mystic shots much easier than funny:-)
In any case, it was an interesting exercise for all participants, and we enjoyed it as well. As usual, below is the hangout video, gallery of the best submissions, contest winner photo and the next assignment. I'll post our BTS from the shot in a few days.
Funny Silverware shot, the video
---
Assignment submissions:
[easyrotator]erc_13_1340945816[/easyrotator]
BTS, lightign setups and discussions are on the forum: Silverware Funny Shot
---
The winner shot: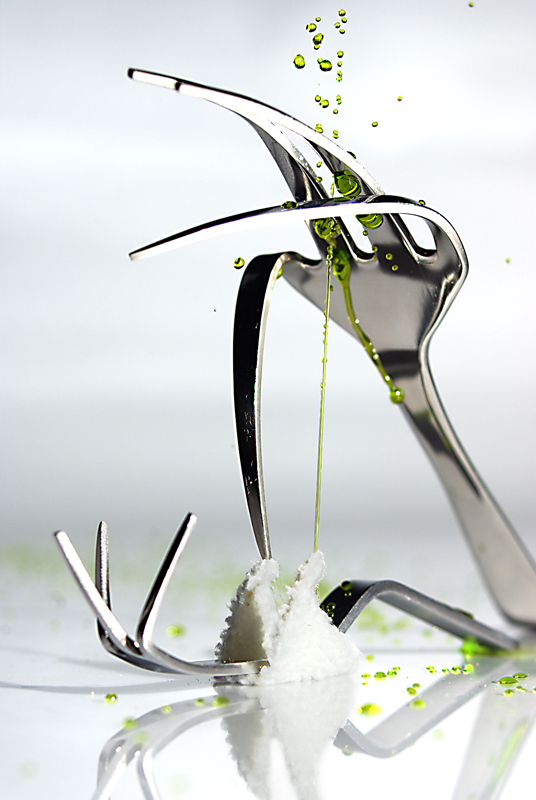 Congratulations Jason Carncross, your Impact studio strobe kit is on it's way!
---
The Next Assignment is: 
An Electronic device. Creative shot of any electronic device. We'd like to widen area of possible subjects, but the  main rule is unchanged: it must be a creative shot. Even if you are a beginner and really want to learn at least how to shoot that damn device on a plain table, do not stop there.
Shoot it "plain", and then engage your creativity, try to add drama, or laugh or anything which will make people to memorize your shot. Do so, and we'll call it "The Winner"!
And the winner will receive a prize from B&Hphootovideo.com: it will be a $100 gift card or a piece of equipment selected by winner with price tag between $100-$200. We want to be flexible here.
Deadline is Wednesday 11th July, before 3PM Eastern time.
All the best to everyone and happy weekend!