Cell phone and HDR? You must be kidding!
Yes, this is our first tutorial on how to shoot with iPhone. While working with Hasselblad, 4×5 Cambo and Canon cameras in studio, I still enjoy the world outside the studio. And I do this without taking any cameras with me. Oh wait, I always have an iPhone!
If someone would ask me this question few years ago, I would laugh: High Dynamic Range photography involves camera with ability to dial exposure compensation, a tripod and some expensive post-processing software and really good skills with it. While all of this are still required for creating a good "commercial grade" HDR images, modern smartphones has so much CPU power as well as good glass installed on their cameras that most of them are capable of delivering good Point-and shoot quality images.
Meaning, there is a way to get a pretty decent HDR shots without any equipment, right from the… iPhone in our case. Below are few examples of such images:
iPhoneotography examples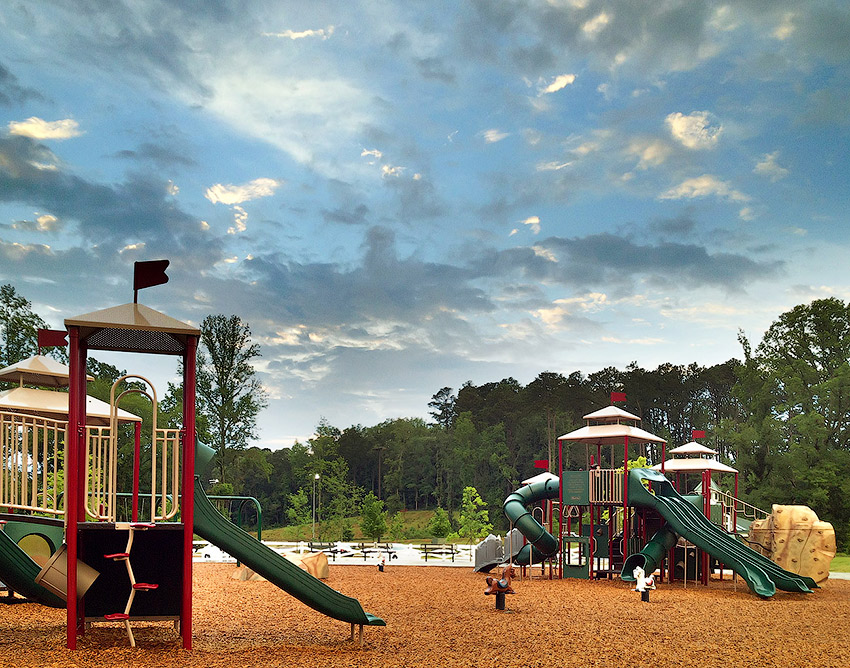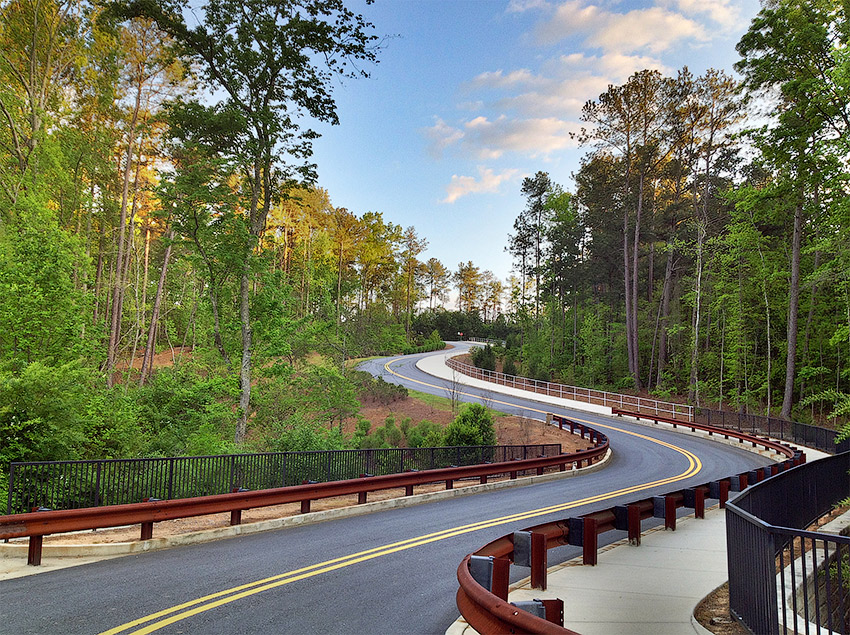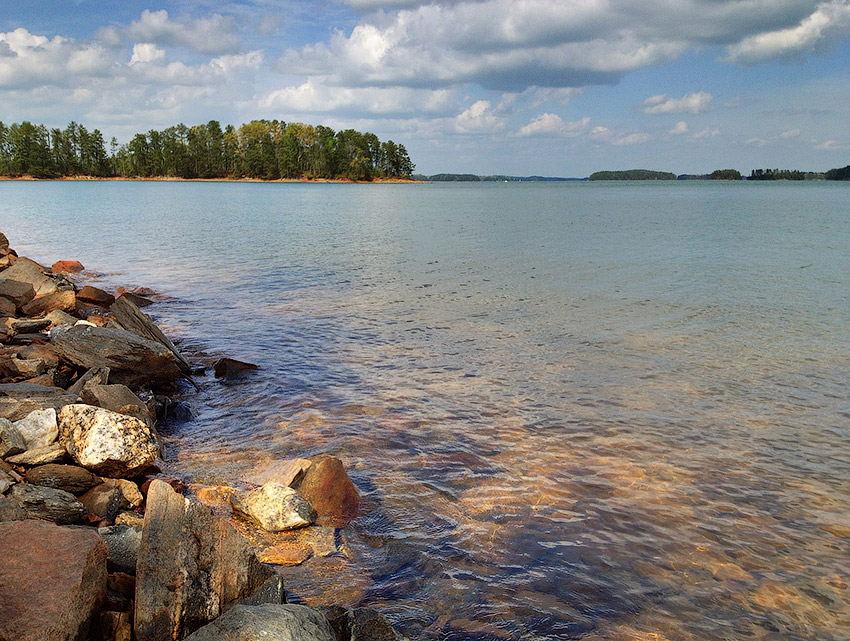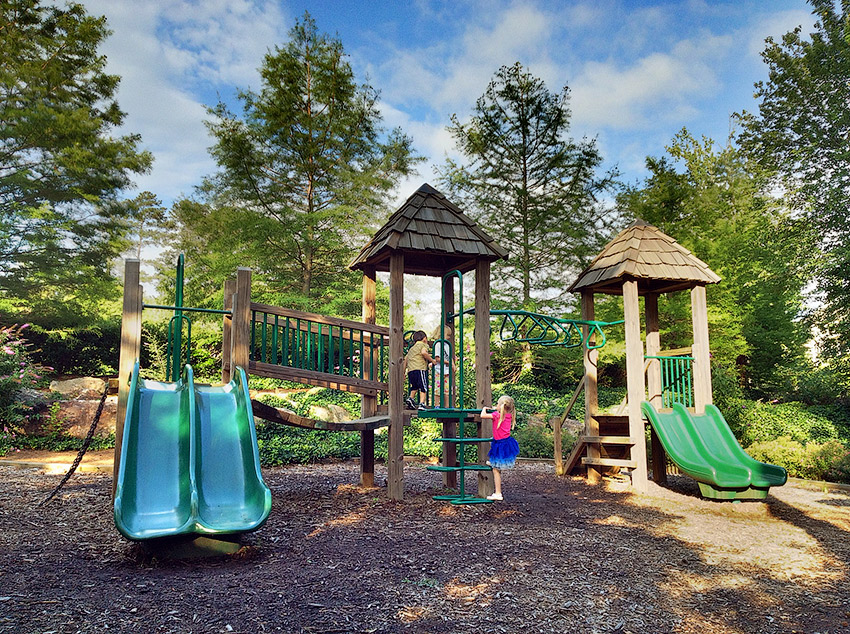 All these images were composed without a tripod and any special lens for the iPhone, and while they won't match the quality of DSLR when printed, all of them are great for posting on blogs, Facebook, Google plus and other places where we share our "lifestyle" photos. And, quite honestly, iPhone shots could be better than many DSLR shots I see on my facebook stream.
What tools are needed for such iPhoneography?
First of all, why iPhone, not Android? I was a long term user of Android devices, had most of them including the latest Google Nexus, and can tell you: there was no smartphone (at least in Verizon Wireless stores) which can beat iPhone camera quality. I do not know what special Apple has in iPhone 4S camera, but it delivers an amazing (for the phone) quality images. Do not get me wrong: being tech geek, I love Android world, but here I am talking as a photographer:-)
There are several HDR camera applications with similar functionality, and I was using one called Pro HDR.
| | |
| --- | --- |
| | Pro HDR among the "true" HDR cameras: Meaning it captures multiple exposures and merges them into one tone-mapped image. iPhone version allows photographer to select the exposure metering point, while Android version let only to set Ev step between the shots, which is not really work well in many situations. |
| | iCamera HDR  is another, very similar to Pro HDR camera application. It takes 2 shots with selective exposure metering each and merges into one image. I feel like it slightly faster than Pro HDR when shooting these 2 exposures, which is plus. |
The Shooting Technique
As for any HDR shot, photographer suppose to shoot several exposure bracketed images. Each shot would have a correct exposure for each zone (google "zone system"), and when merged into one image, the technique could produce a wide dynamic range photo, without overexposed highlights or too dark shadows.
With PRO HDR, the shooting technique is this:
1. Selecting exposure metering points
Select two point for exposure metering, the brightest and the darkest one in the given frame. I usually select the sky and the deepest visible shade (blue squares):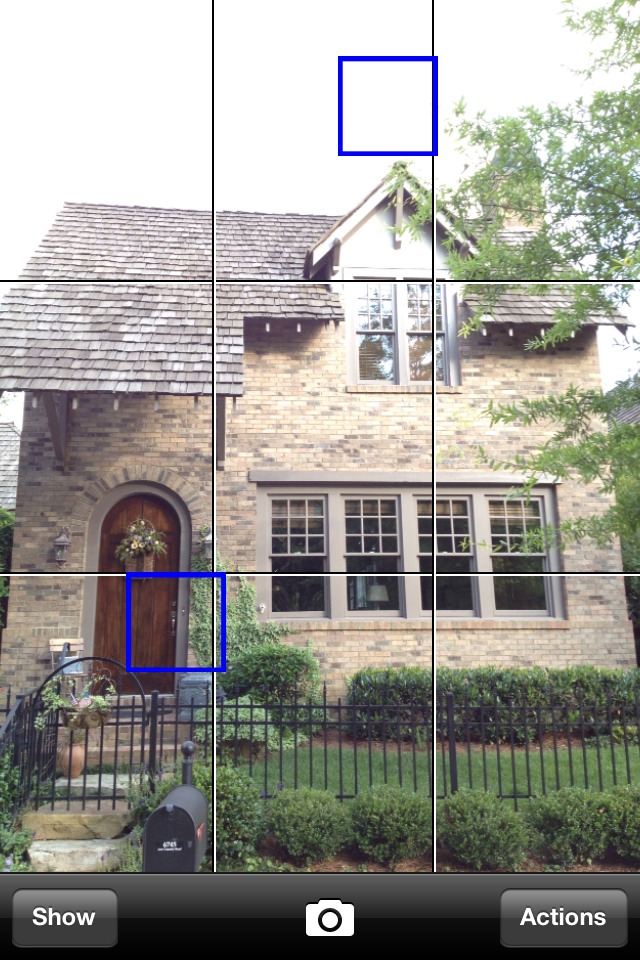 Holding iPhone as steady as possible (using a mini-tripod is a good idea, but I doubt you will always carry one), press shutter button, and camera will make 2 shots:
2. Capture two exposures metered by selected points
| | |
| --- | --- |
| Short exposure, -Ev | Long exposure, +Ev |
On a first image we have captured a sky, the building on a second. s you see, there was no way to get all the dynamic range of the scene in one shot. This is why I never considering to use applications which use one shot to create pseudo-HDR images.
3. Adjust HDR image using PRO HDR application controls
I usually do not touch these sliders: if exposure metering points were selected properly, the default settings would provide a nice result without any adjustment. However, in some cases the image needs to be adjusted. Note: more you adjust the image, less quality the final photo will have.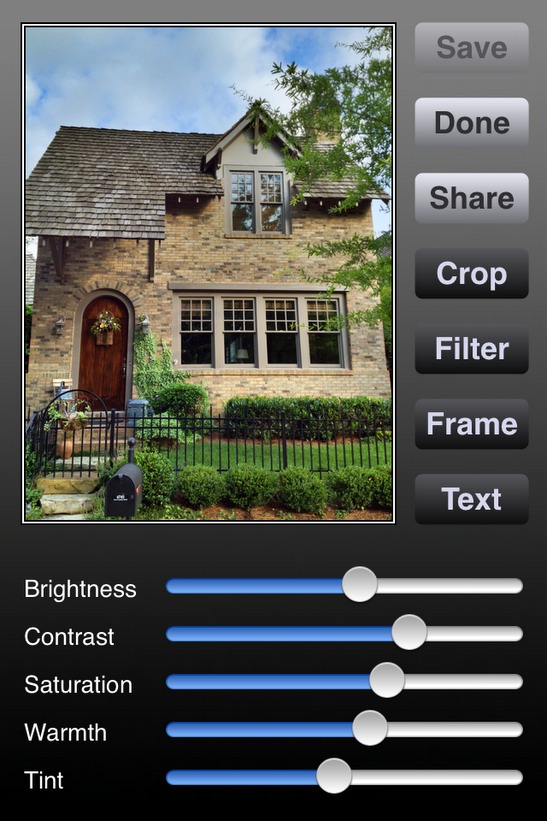 4. Save the final image
It will be saved into your camera stream. It is useful to turn "keep both: original and final" option on (under HDR Pro settings). In this case you will always have an original 2 shots for any future use.
The final iPhonePhotography HDR image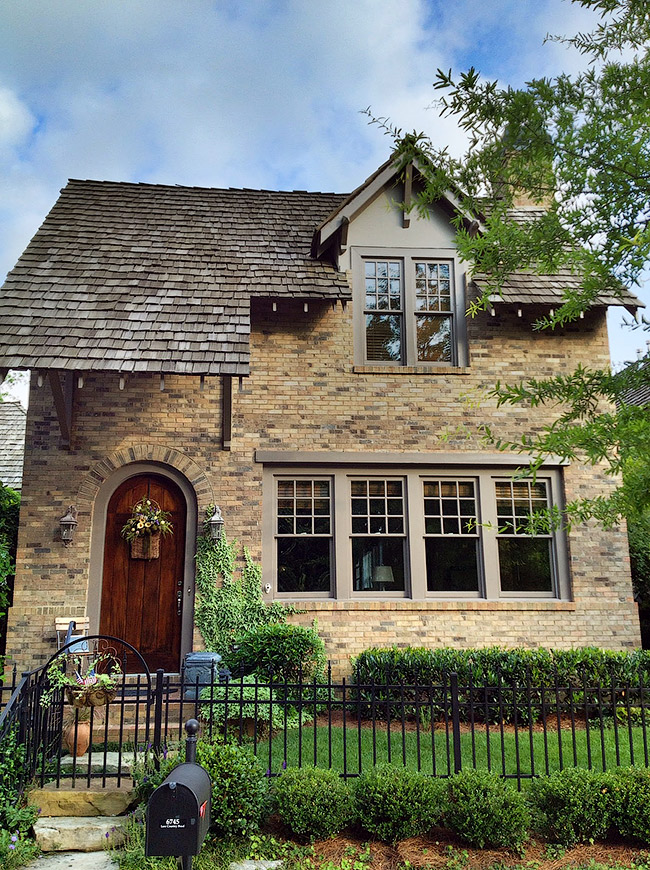 ---
One more example of the shooting and processing HDR using iPhone 4S and Pro HDR application. I purposely selected photos done in extreme light condition, where there was no way to capture not over or under exposed image without HDR technique.
Selecting the metering points:
Snapping 2 shots:

| | |
| --- | --- |
| Short Exposure, -Ev | Long exposure, +Ev |
Adjustments:

The final image:As you see, because of the extreme lighting conditions, the photo came up not as good as a previous one, there are bright haze-like glow on the edge of dark and bright areas. Plus, lots of noise on top of the frame.
However, even with this glitch it looks funny, and considering that it was made in 1 minute with little iPhone, I would call it success: I leave technically perfect images for the studio:-)
Another possible issues with multi-exposure shots:
When it is windy outside, or your hands are trembling too much, you may get something similar to this:

A slight ghosting appeared at the foreground, causing blur: software was not able to merge "moving parts" of the image. With a little bit more luck and self-control the second multi-shot I took came up better, but still with ghosting because of the wind (look at the right):

The similar issues may appear if you'll have kids running in a composition: software may not be able to completely remove "ghosts", and people may appear twice, semi-transparent. This is why I use this HDR technique for landscaping, using  default iPhone camera application or Camera + (my another favorite camera application) for life-style shots.
Hope it was useful for those who never tried this stuff before:-) Post your questions and comments, next time I'll explain how to take these type of photos with your iPhone:
Featured iPhone Photography Gallery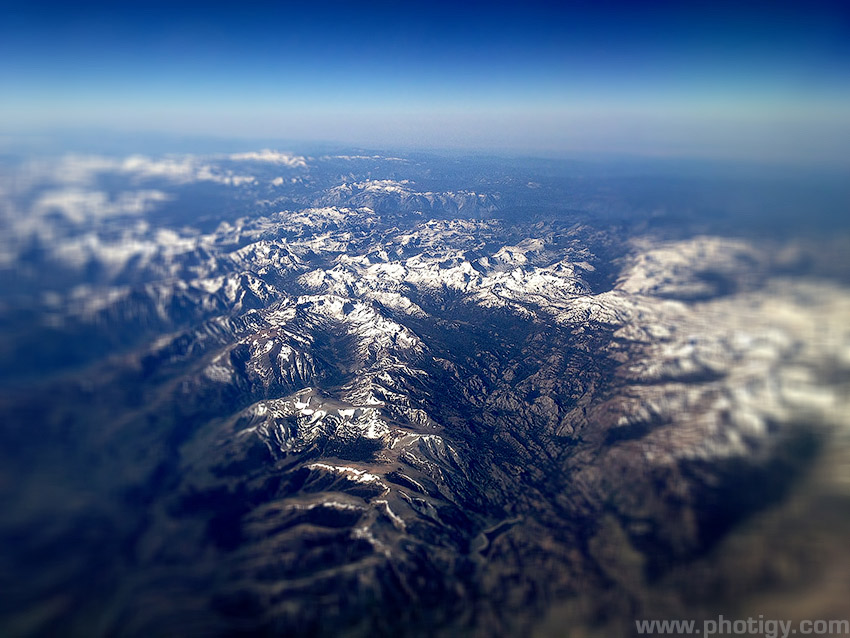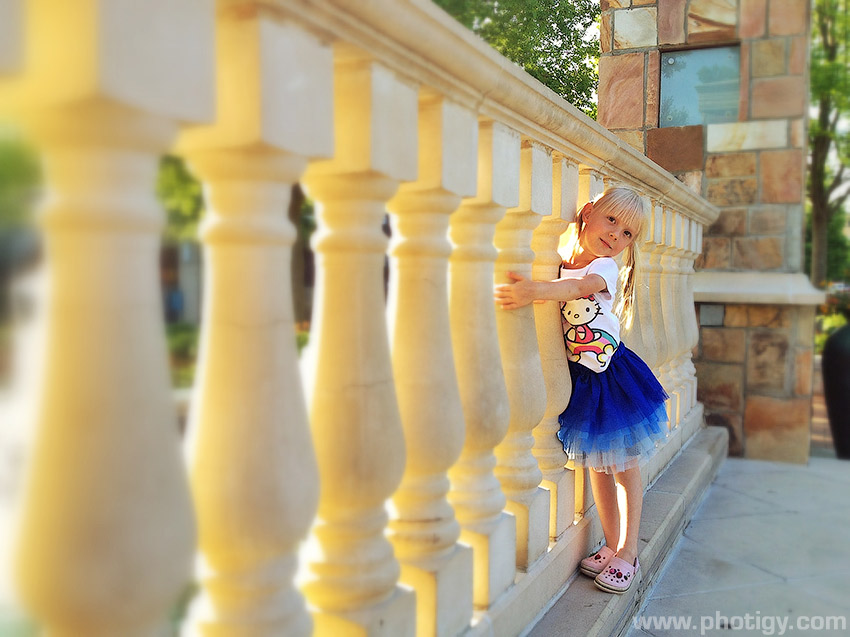 ---
Check out these cool iPhone gadgets to improve your iPhoneography skills:
| | | | |
| --- | --- | --- | --- |
| | | Magnet Mount Conversion Wide Angle & Macro Lens for iPhone 4 | |
| | | | |