My Name is Caras Ionut
I just shoot a random scene, I shoot what nature gives me, after I try to make something, It's the same with my work with people, I never speak with them, I watch them until they make a movement that is convenient to me – a pose that can be strong in some work of mine.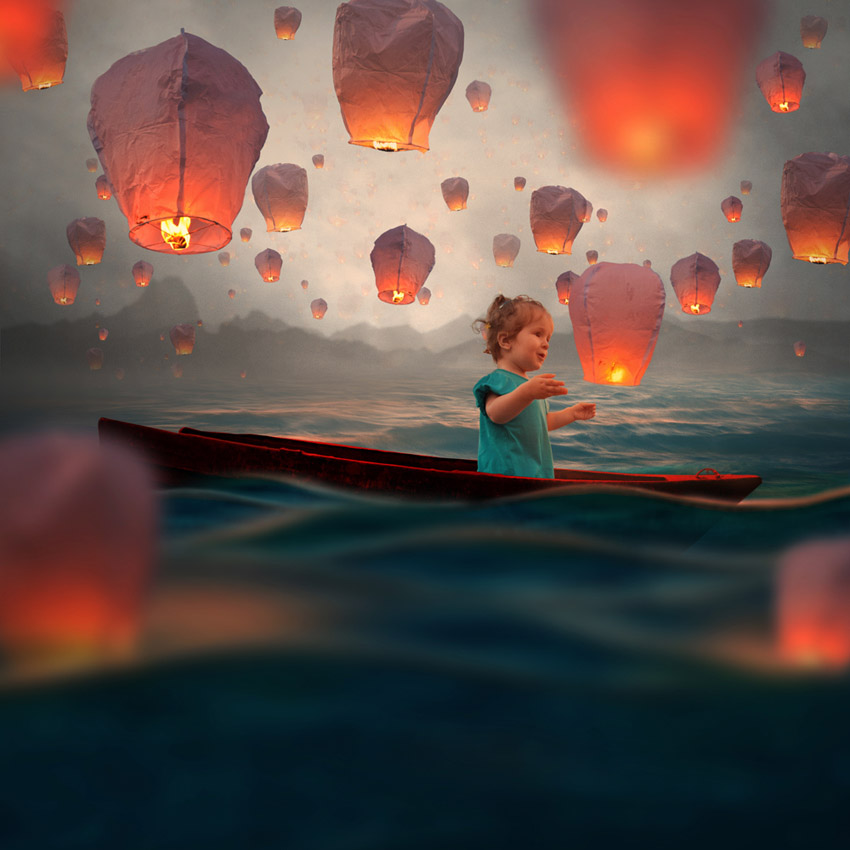 Caras Ionut is a Romanian Photo Manipulation Photographer and "Photo Mechanic" with over 2.32 million views on 500px.com. His arts encompass a surrealistic look that is enchanting and at times dark. Caras not only shares his creations, but also offers online training courses for purchase on how he creates some of his photo manipulations. 
Photigy Interview with Caras Ionut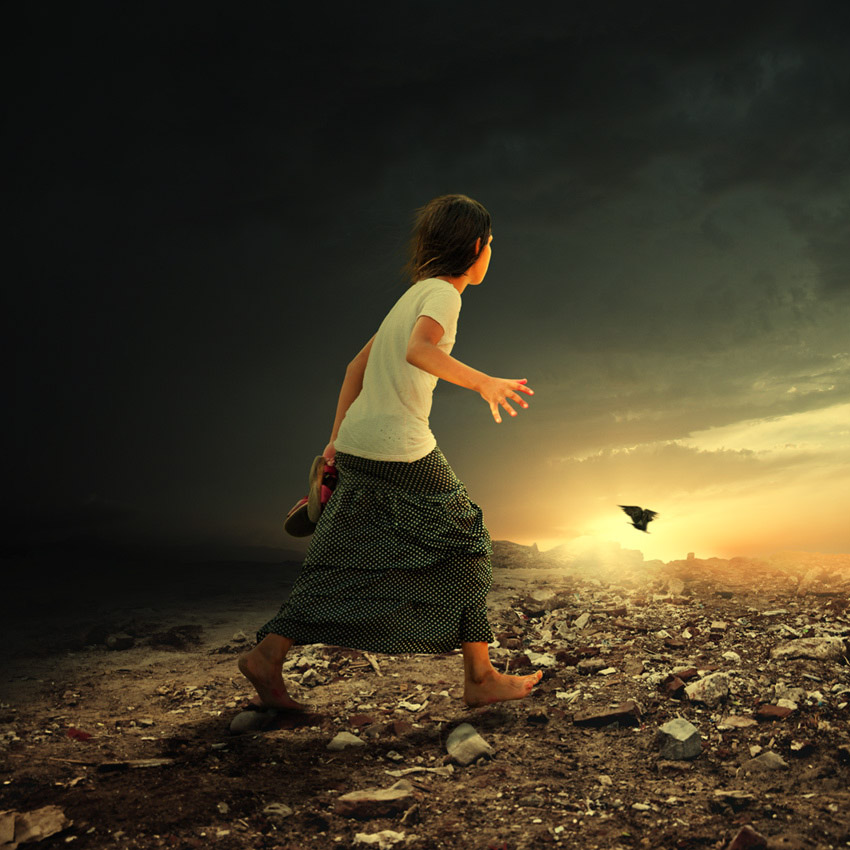 How was your interest in photography sparked? Can you name a moment in time when it clicked in your mind and you realized that photography was more than a hobby, but a passion?

I don't remember it to be a sparked moment, all this passion came in time, after a long period of frustration trying to get to understand how photography worked, why some others [photographers] are so popular and why others were not, it was a very confusing situation, but in time, after I understood more and more about photography, I understood that it was my future passion.
Today, sometimes I'm very tired and disappointed with regards to my work, but because the love of this side is bigger than everything, I cannot stop, and this always gives me an impulse to keep walking and dreaming to my world of photography and digital art.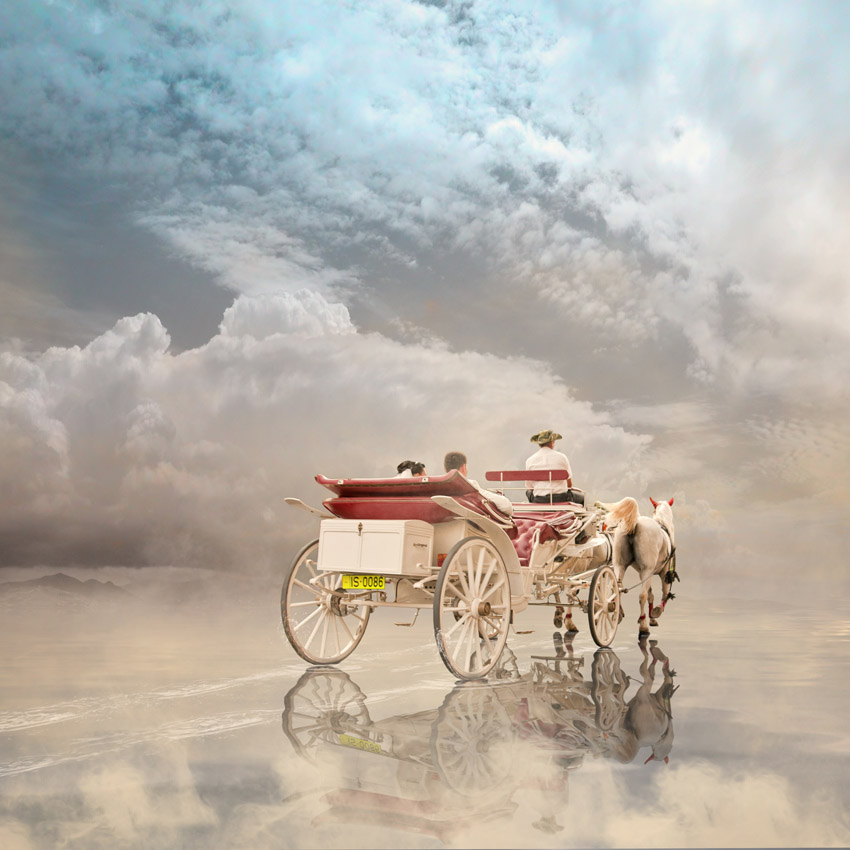 Caras your conceptual art is particularly amazing. Can you describe to us your creative process behind these photographs? Do you plan each photo out or are they created more organically?


First, I like to thank you for your appreciation and I'm very happy to know you love my work. Behind my work is really very hard work, from many sides, some of them cannot be described, they are felt only by people which make the same type of work. I try to explain to each person when I have the opportunity, my work is not based on some kind of directing, I just shoot a random scene, I shoot what nature gives me, after I try to make something, It's the same with my work with people, I never speak with them, I watch them until they make a movement that is convenient to me – a pose that can be strong in some work of mine. So sometimes I make over 50 shots to get one single shot to use.
All of these images I store in my computer, I have over 200,000 stock pictures, and most of them are RAW. The work is dependent on each picture, I try to give a surrealistic and dramatic feeling to almost all of my work. I love this kind of style, when it is possible, I also make a more natural :) feeling, more funny, or just more beautiful in every way.


During your course of becoming a professional photographer, what is something you didn't expect out of the journey?



I cannot say that it was something like a particular experience, but I enjoyed the entire journey from the beginning up to now. I have learned a lot from all kinds of experience, like being kicked from some website, bad comments, my work being stolen, ideas, pictures, published without receiving anything, some promises which were never respected that I had worked for, the prejudice between my work because I'm not part of some group, and so on.
But, like I said before, I resisted all of this, because I love what I do and first of all I create for me, if my work is appreciated also from the outside, I'm even more happy. Today I see that some of my work is very appreciated around the word, and I'm very happy for this, and I hope in the near future to appreciate the sympathy of even more people that admire my work.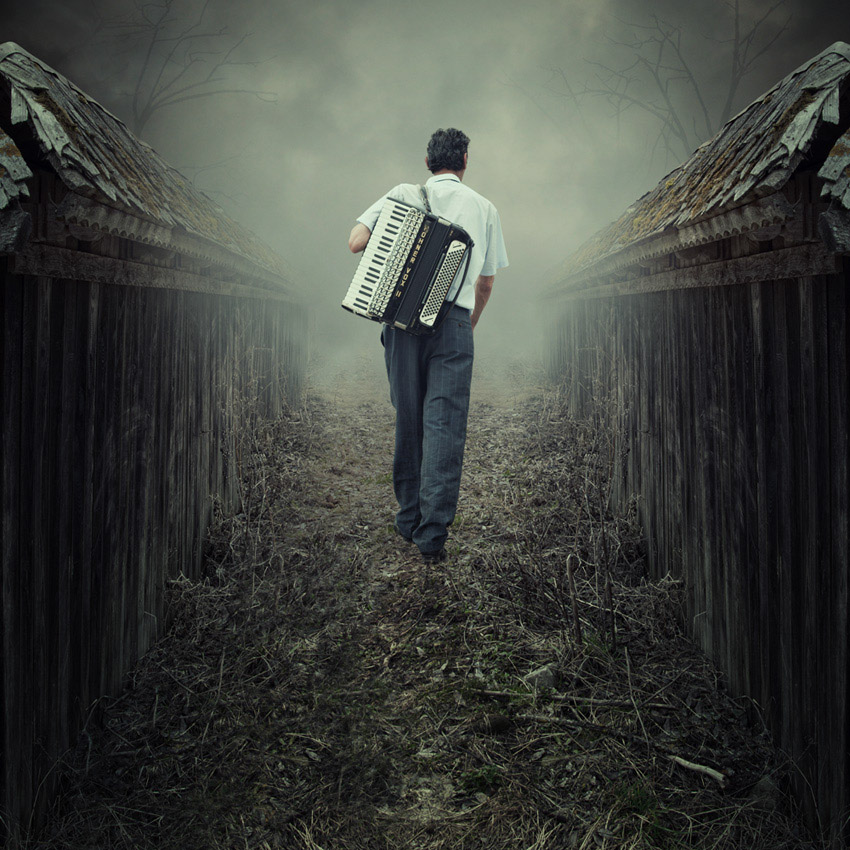 What influences your art? Do you look to other photographers for inspiration, or does your inspiration come from other sources?

Sometimes I search for inspiration over the internet, not a special area, but everywhere. I like fooling around and try to figure out some things , sometimes I look over my picture and try the same thing. Sometimes I see the work when I click the shutter of my camera. Sometimes I have idea on my head and I go to search the place/materials which I need, it depends on a lot of things, mood, files, time, place, people around me, patience, and so on, it is really complicated to make all of this by one single man, like me.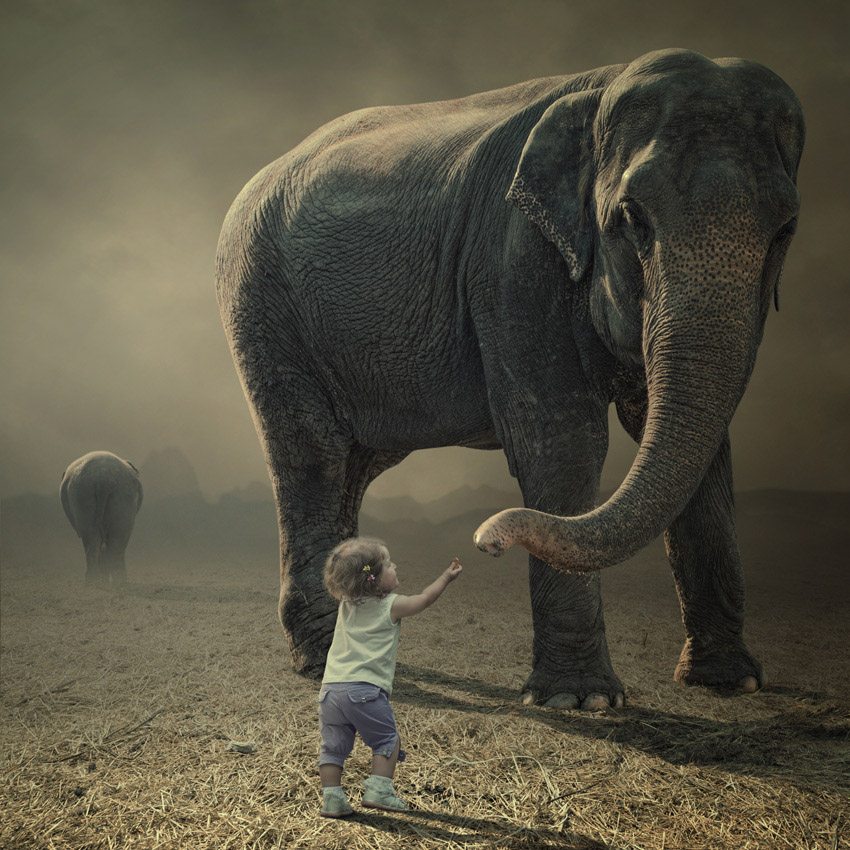 Tell us more about your photoshop tutorials. What inspired you to teach your techniques?

There's a long story behind this, all of this was started when someone suggested that I make one personalized tutorial for him, and tell me that he would pay me for that, and after that, I was more confident in myself to do that. It's not only about money, I really love to share my work and to teach others this kind of art, because most [people] simply love photography, but I still believe all this because making digital art is harder and for some people working in Photoshop is very far way to do it, or lack of experience/level in Ps.
Today I have already developed a personal website, which I offer a lot of tutorials, services and fine art prints.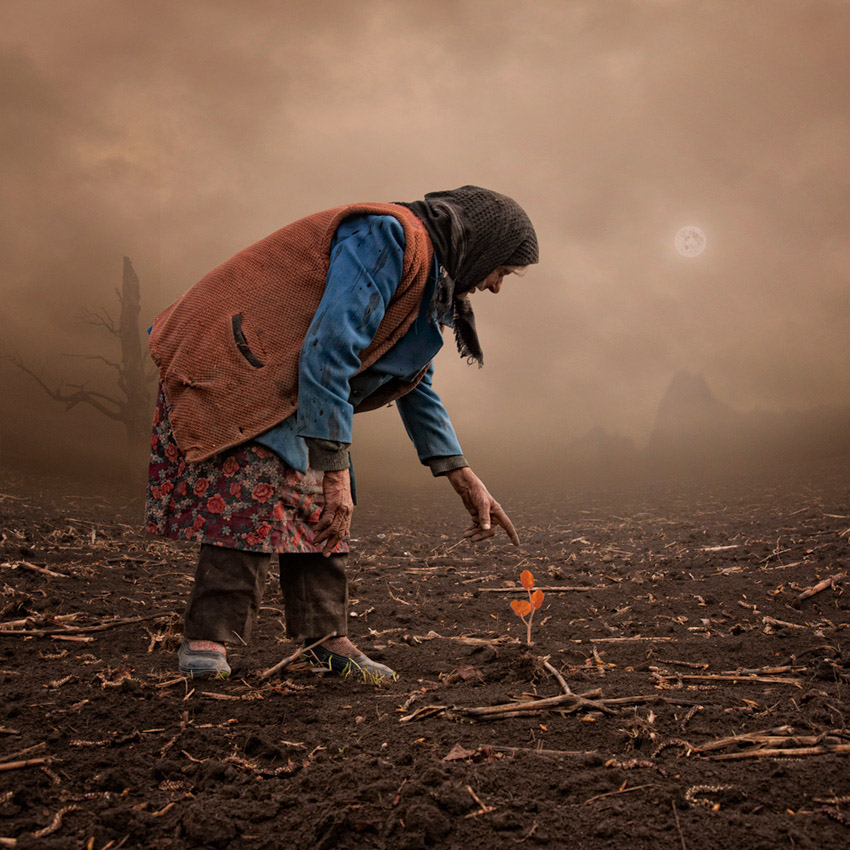 When you create your art are their specific emotions you are trying to achieve? Can you explain some of the feelings you are trying to achieve in your photographs?

I try each time to create a strong story with each of my work, mostly 80% [of the time] I succeed, some of the time not, but once again the final results depend on many things, so it is always a race in my work to finish. Because in time I see that the most work with the strongest impact are dramatic, mostly I try to make this kind of work, and to be honest, I'm not a dramatic person. Actually I'm a very funny and optimistic person, but the work in Ps is a different side of me, which I like too.
The feeling which I try to show my work is to be close to reality, which for some people is offensive, but we cannot avoid this side, because it is also a part of our existence, how can we make a balance between happiness and drama if we don't know all side's from all points of view, how we can make a comparison? The simple [and successful] art is based mostly on drama, I never see something very popular or high rated to be a funny work… the most appreciated works are mostly on the "other" side, and I try to do the same kind of art.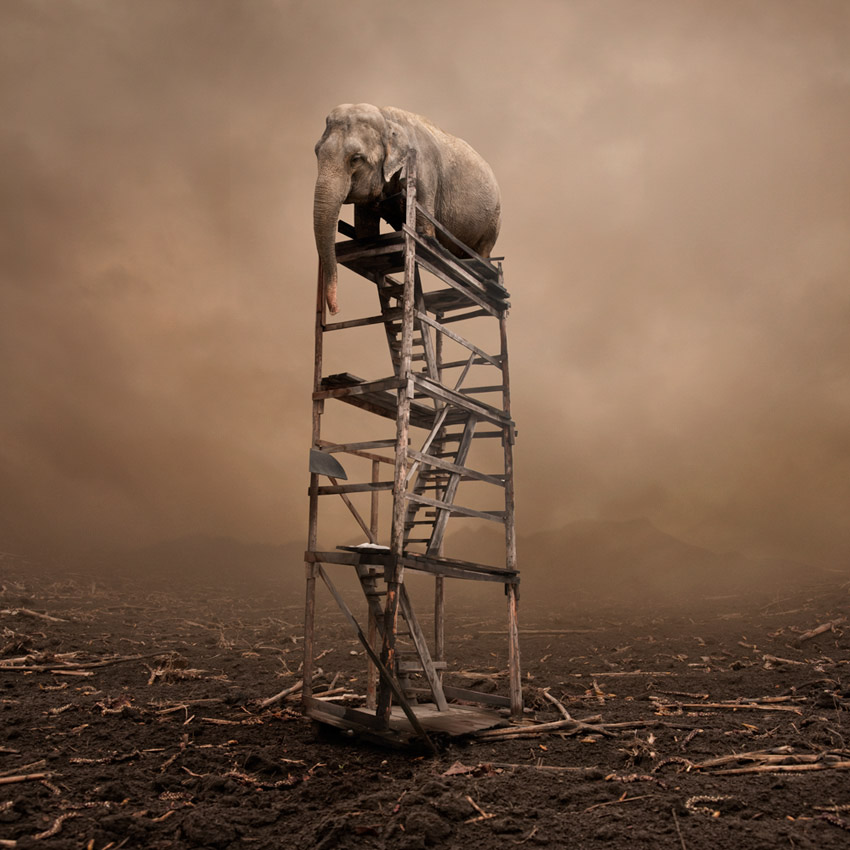 Could you describe  a typical set-up for one of your conceptual shots?

Usually I use S[Shutter] Priority mode from my camera, with a 1/250 on shutter speed, the rest is normal, nothing special, because anyhow I know it will be post processed on my computer :). The shots may differ from one to another, sometimes I shoot background, sometimes the ground, a tree, a building, and so on. I collect everything which I find at the moment that is interesting, so it is not any [particular] aim, I just walk almost every day with my camera and if I see something I click on it, I'm very happy.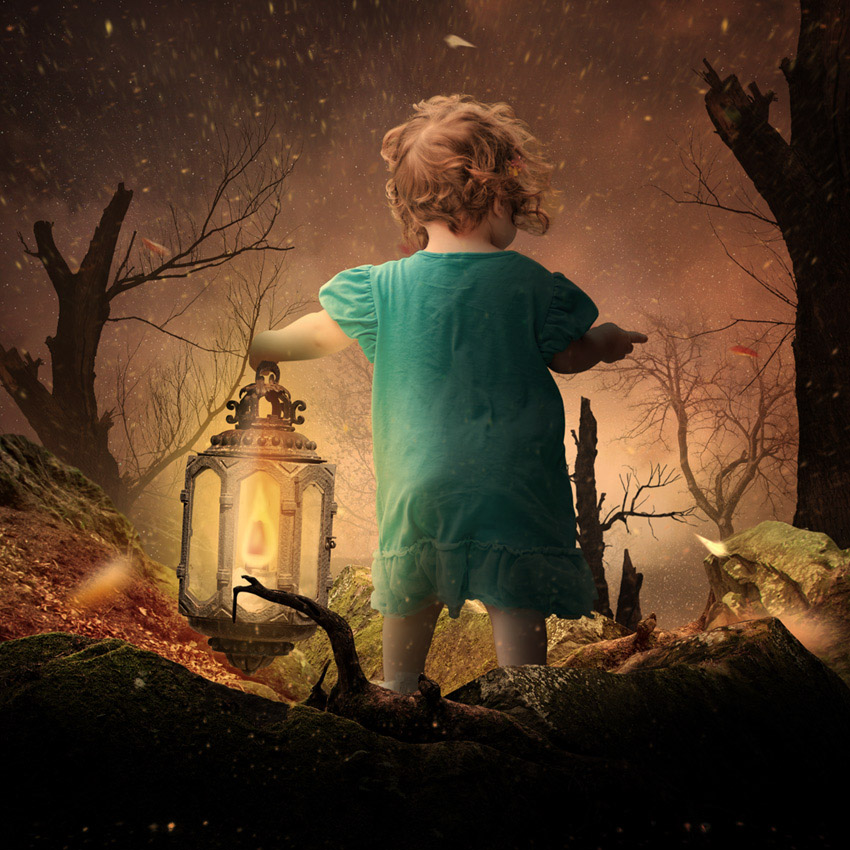 Are your studio set-ups different for each piece? Can you please give us insight to the equipment you use in regards to the types of cameras and lights you use?

I don't have a personal studio, I have something like an improvising one, it is ok for me, but I still hope one day to have one for real, a big one :). At the moment I have many things, like the Nikon D600, 2 x Nikon SB-900, Nikon 28mm 2.8D, Nikon 50mm 1.4G, Nikon 85mm 1.8D, Nikon 28-300mm 3.5-5.6VR, Helios 58mm 2.0, Sigma 12-24mm 4.5-5.6D.
Mostly I run with my D600 and 28-300, it is a great all around and easy to "shoot" everything. I also sometimes go for hunting with my ultra-wide sigma lens, which I love. I never use flash when I shoot my for my personal stock. When I shoot fashion or another kind of event, I have at least one flash and a wide open lens.
How important is collaboration regarding your artistic projects? Do you typically work with a team or run solo, could you explain the process?
At the moment I'm solo, and I would [like to] remain solo for a while, it is very hard to find somebody thinking the same as me, so I don't want to change my style for a while, and it is very hard to do this at this point. But because of the services which I offer, sometimes I do different things, because it is client required, but it is only for clients, nothing more.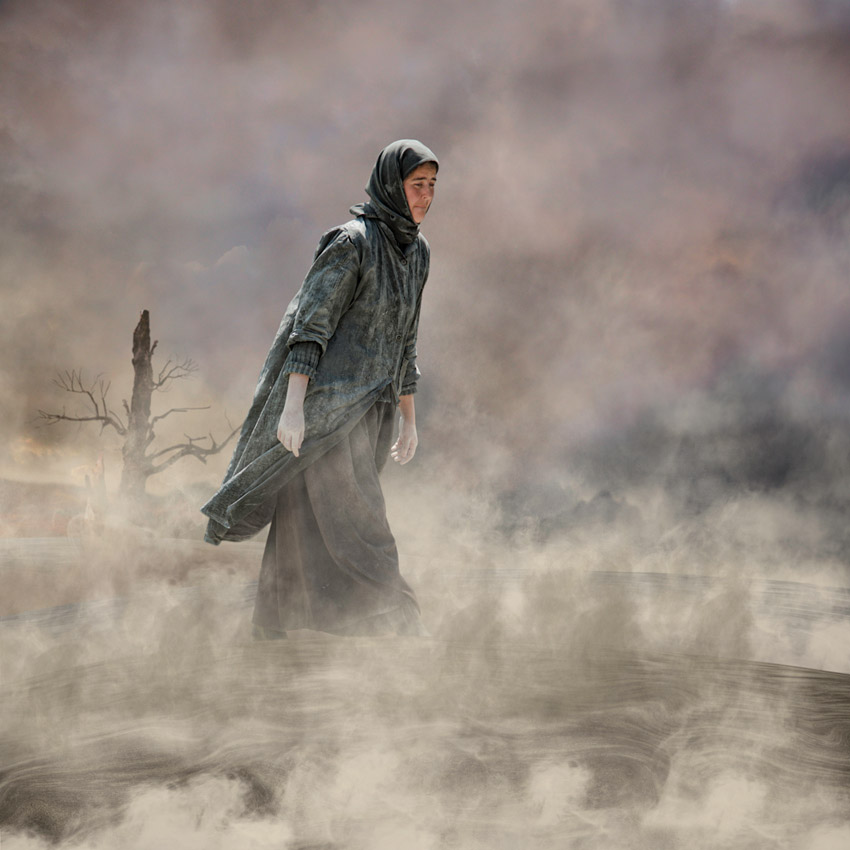 How essential is post processing to your works? Could you describe your workflow?

 The post processing is very important for me, I cannot post something if it was not touched in Ps, whatever is it. The post-processing may differ from one work to another. There are a lot of differences in post-processing [from image to image], but some of them are the same. First off all, I shoot only in RAW, so first I open [the files] in CR [Camera Raw] from Photoshop, after I make small retouching [adjustments] (light, contrast, sharp, colors) I open it in Ps and I start producing something, but it is very hard to explain this effect by text right here.
I just mix pictures and I am just guided from colors of the shot, position, impact of the materials/people, etc. In the end I try to tone my final jpeg to a tone which I love. Sometimes this toning can take 5 minutes, sometimes more than 30 minute, sometimes never, and sometimes I don't even post the work because I don't like it on the end …
 

If you were to only have the option of working with a single camera body and a single lens, what equipment would you choose?

Because mostly I do composite, and I have the gear described above, I would take my Nikon D600 and of course :) and the Nikon 28-300mm 3.5-5.6VR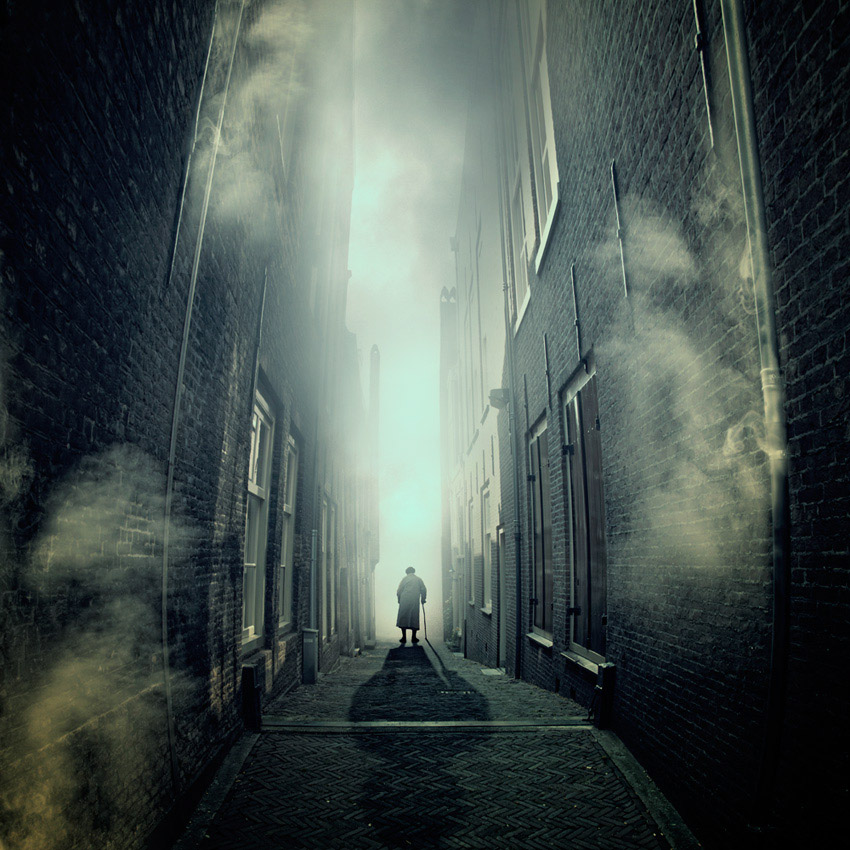 In regards to photography or personal projects what do you hope to accomplish in 2013?

I hope to be discovered more, because this art takes a lot of time, and I really work for it, and it should be appreciated from many points of view. I hope more people will engage in my work, to my services which I offer, to my online training, tutorials, and more event shooting ,and so on. I love what I do, but now it is also a lifestyle, I must become more discovered around the world because I know I have something which many people must see.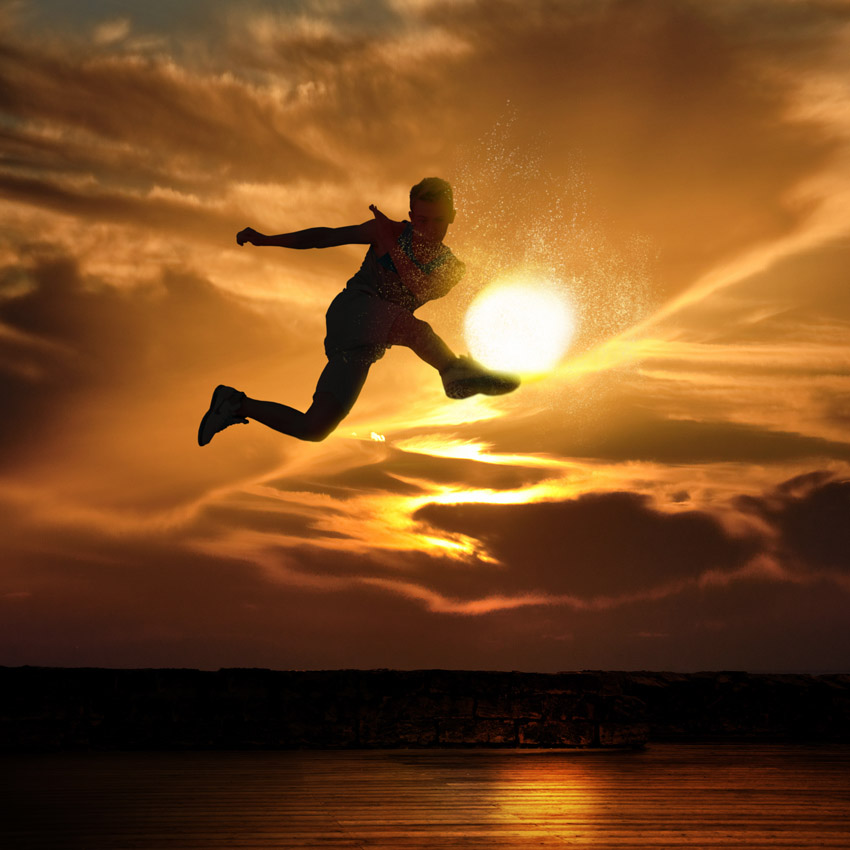 The Photigy Team would like to thank Caras for his time and his insights and we look forward to his future projects. Find more of Caras's works here:
Where to find Caras:

Photographers also take these courses