Thank you for everyone who joined us yesterday and who submitted cocktail assignment. Special thank you goes to +Bill Cahill who joined us and gave insights of his photography techniques as well as sharp critique:-) I like it this way: constructive and without too much of "softening".
We also did a little shoot on a second half of the hangout, where I've showed some of basics of how to create nice reflection on the glass using minimum resources:-)
This is one of the shots I did during a little demonstration on the hangout. The main reason for the shot was to explore technique of shooting glass using minimal numbers of lights (here was 3 strobes), as well as how to create gradient reflection on the glass with sharp edge (left on the glass).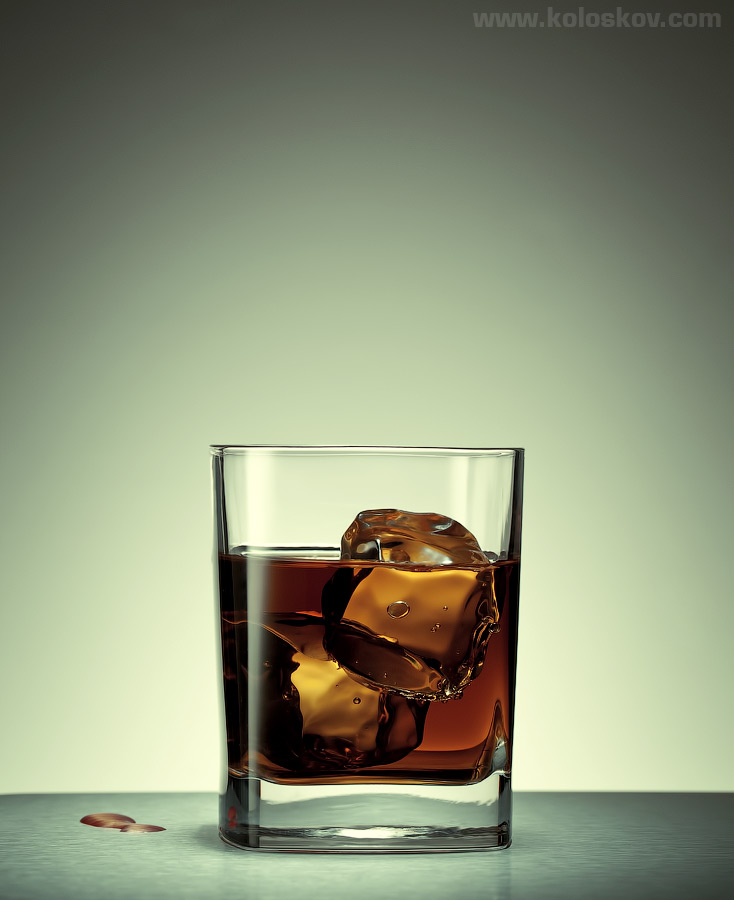 Weekly Studio Assignment Results
[scrollGallery id=7]
Corresponded forum thread with the lighting setups and discussions: Forum.  Our Google plus page: Studio Photography Insights
The video from a hangout. 
The next week assignment is:
A Shoe(s). Not a catalog-like,plain shot of a shoe, but a telling travel story image of a shoe. And please no more words on the composition: let image speak itself. Submission thread: Telling story shoe.
Have a good weekend my friends!