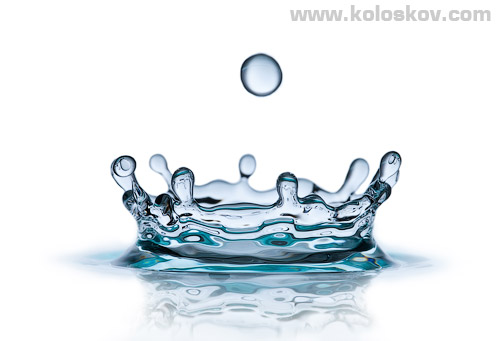 I would like to share today various ways we promote and grow our photography business. This may not be a real guide but I'll be honest with you and will tell you how we became who we are now, what is working for us and what is not… First, I was thinking to write a short description about our marketing techniques, but at the end it turned to be more like a story about us and our journey:-)
Since we registered AKELstudio, inc in 2006, we were constantly doing research on how to advertise and grow the business and how to gain more visibility on the market. If I summarize all the suggestions we'll get this list: postcards and email campaigns, direct calls, local networking, advertisement in search engine results and social media networking.
1. Postcards and email campaign.
We bought an address database from ADbase, they have relatively wide list of photo buyers across all US.
After spending a few thousand dollars on mailing postcards and emails we understood that it was a waste of time and money. We did not follow up our mailings with the phone calls though because this is something that I hate to do.
Not only because it is not so easy for me to talk freely over the phone in foreign language, but also (and mostly) I hate the whole idea of asking people to buy something from us – I call it soliciting.
Too many propositions, deals, "great savings" and other mental trash being thrown everyday into our heads that there is no way we can (or want) to compete with this stream of junk, offering our service. It simply won't work anymore.
I believe there is another way…
2. Networking events.
Those type of events when different people get together and talk about what they do. We tried and attended few of these meet-ups and small business events. It did not work at all:
First of all, I am usually feeling very uncomfortable in a group of more than 3 people I do not know. The biggest my desire in such situations is to sit somewhere and observe all these strangers :-)
Second, it appeared that events we attended were not the places where we can meet our potential customers: All the people are beginners or low-profile start ups or others who desperately want to sell something to us. May be those were wrong events, but in any case I did not feel comfortable doing such things: meeting, talking, talking again and again about what we do and who we are…
3. Ad Words, advertisement in sponsored links section on Google:
This is probably only the one successful "money eater" which is working as advertised. We work with Google only (it has a widest audience at this moment), paying for specifically selected words only. We bid a higher price for each keyword to ensure we will be always on the first page for it.
It does not cost much, as we limit keywords to target our specific customers. Example: you won't find our Ad for a wedding, portrait, landscape or event photography search results. We put as much money as needed to be on top for the whole day. It is easy to check: if Google do not use our daily budget in full, it means we are not getting enough clicks, which also means we are appearing on sponsored link for the whole day.
This is why I love Google: they only charge per click, not per impression…
Free Ad placement?
4. Social networking:
It appeared that promotions and AD campaigns based on social media fit perfectly in between of three (most important for us) pieces: The widest audience, least expensive (in most cases – completely free) and we feel really comfortable doing it.
Facebook, twitter, flickr, stumbleupon, linkedin, youtube, vimeo, and most importantly, blogs, are what work the best for us.
We found it the most enjoyable (and most effective, probably because we enjoy it) is to advertise through our blogs: the one you are reading now and perfectphotoblog.com, our post-production blog hosted by Genia (my wife and co-owner of the business).
Now, when all we do started working for us and most importantly, we started to see the net result from this activity, everything looks very straight forward:
We know what needs to be done, we see how the whole thing is moving towards our "dream" destination, and we have no doubts that we'll be successful in what we do.
Only two years ago we had completely different situation: trying to run a business without a plan or strategy, without clear vision of what and why we do and who our customers are…
So, how did we get here?
In 2009 we had a business coaching session with Lana Kravtsova (daringclarity.com), and it changed our business (our personal lives were affected as well) dramatically. I do not want to go through the whole process here (Lana can explain it much better than me) but the main idea of the training was to find our true strengths, to get clear on what is unique about us and our brand, and use all of that to move the business forward (personal growth gets affected as well:-).  Now we know that this is the only way we can be successful: to be ourselves, be honest and fearless, and truly believe in what we do and in our success.
What did we understand?
First of all, we found that we do not want to convince anyone that we do a good photography or the way we handle our customers is better than how it is done by our competitors.
We do not want to convince anyone in anything, really. There is no way we can compete with most of you while talking to a potential customer or making a follow-up call: this is not our strong side.
Instead, we want our photography to speak for us. To make it work for us, we have to do our job the best possible way we can. I can spend hours "polishing" a single shot to make it look the way I want, Genia can spend even more time to make it look perfect while working in digital darkroom (PS).
I am very persistent, and it helps a lot. There is no way I would represent a client with something I do not like. There is no way I would take assignment which I know I won't like to do, regardless of how much revenue it can bring to a studio.
I do believe in what I do, and work only with customers who believe and trust me.
No one is perfect, sometimes we do mistakes too, but there is no way we can take money from non-satisfied customer. If they do not like what we did, they do not pay. Such satisfaction-guarantee policy gives us and our customer an additional level of confidence.
However, being so cool and creating excellent photography is not going to help us to sell it if nobody knows us. We have to reach our customer.. somehow:-)
Instead of reaching our potential customer directly, we talk to people who we know better: photographers, retouches and others who interested in the photography and post-production process.
I started this blog with the simple idea of sharing everything I know, everything I do, providing all possible technical details.
I already knew how valuable such information will be, as I was looking a lot for any possible technical information of the product and food photography: I could not find anything which will be interesting or have distinct value to me as a product photographer.
My idea was simple: I do what I like to do and share everything (which I like to do as well).  I do not believe in  "professional secrets" or other crap like this, I have nothing to hide nor afraid to share all I know.
At some point, if information I share will be valuable and interesting, if I'll be honest (I know I am a good guy:-) with my readers, it will bring a strong and growing audience of like minded people to my blog. My readers will share information about what I do and who I am, spreading it around the world.
At some point this information will reach our potential customers: advertisement agencies, restaurants and businesses who will be looking for a decent product photographer. The information will be coming from a relative or a friend, from a co-worker or a business partner. It will have 100 times stronger impact then any postcard, brochure or call we place, because it will be from a well-trusted source.
Even the quality of that information will be much better: potential clients could get a very good idea of who we are, what we do, and even how we do it. They will know everything we want them to know about us without a single dollar spent on such advertisement campaign.
The only thing we need to invest (besides our passion, we have an infinitive source of it:-) is our time. A lot of it. We use all the time we have left after playing and taking care of our 3 year old twin girls, meals and sleep.
I forgot when was the last time we watched TV or movie (can't say I miss it :-). I forgot when was the last time we slept more than 6 hours (including the longest weekend sleep) per day.
What do we get in return?
We are happy, we are doing exactly what we were dreaming about few years ago.
We are getting better business: more interesting assignments, more customers who want to work with us. Specifically with us. Customers who know us before they contact us, customers we are enjoying to work with.
We are making more money: besides objective experience growth, more and more people associate my name with the word "expert", which makes my work more valuable and our customers know what they are paying for.
We are getting new friends, friends who do the same and who understand us.
For me, it is quite enough :-)
Enjoy.
~Alex

Photographers also take these courses