An amazing work from Fine art bodypainter Trina Merry and her ART ALIVE Gallery team. This is not 100% about photography, but after looking at Trina's work, I've got some pretty interesting ideas for series of portraits I wanted to shoot for a long time.
Hope you'll be inspired as well. Enjoy:
Trina Marry Bodypaint art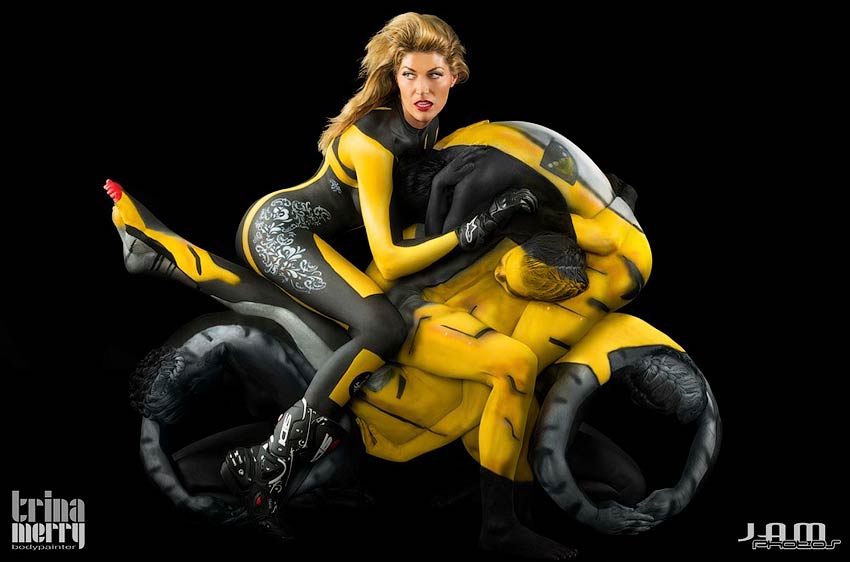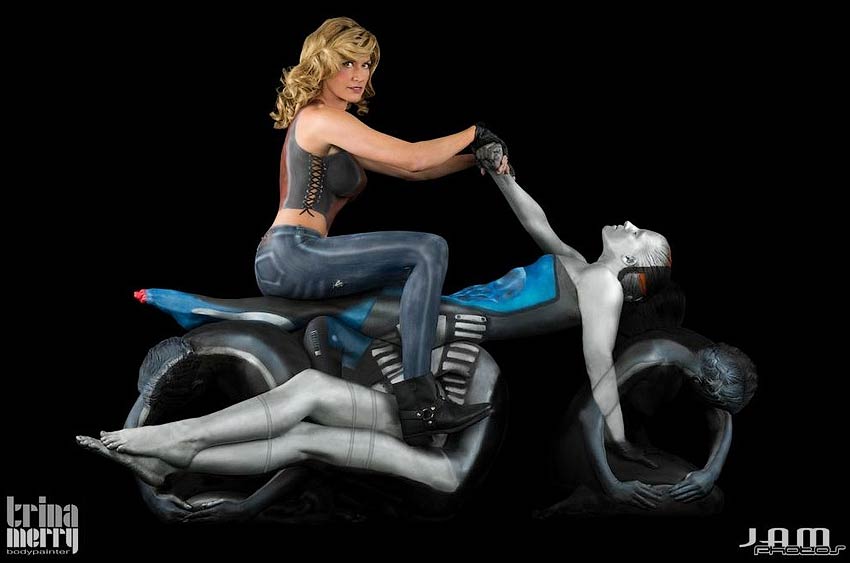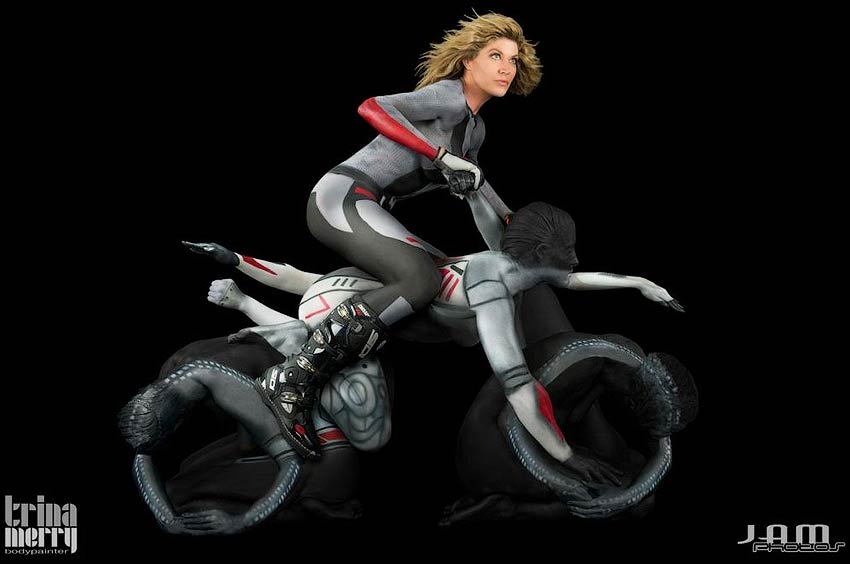 Behind The Scene video:
Amazing, isn't it? Check out Trina's other work:  Artwork by Trina Merry.
Meet Trina: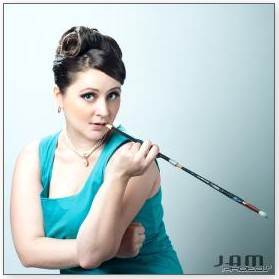 Trina Merry is a fine art and avante garde fashion bodypainter based in the San Francisco Bay Area. She is the owner of the bodypaint installation and performance troupe the ART ALIVE GALLERY.
She has been a bodypainter since 2006 when introduced to it by Australian band the Red Paintings on a Dresden Dolls Tour.
Trina is very passionate about this most ancient and simultaneously contemporary artform.
"Bodypaint creates a special connection to a person that other visual art forms have trouble accomplishing; it's a distinctly human experience".
After graduating with a B.A. in film, she worked on many major films & TV shows in the art department.
Photographers also take these courses