As promised, I prepared lighting setup and a video from our last workshop (more about this here).  I am not going to post simple setup we started from, it should be self explainable, if you look at the photo. Below is what we have done by the end of workshop, after playing with ratios and different light modifiers. Setup like  you see below can be considered "basic" for a standard fashion-like style portraits.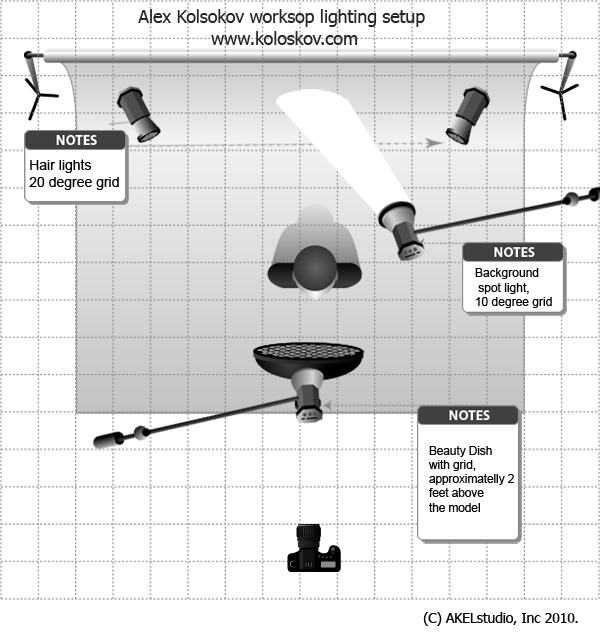 Like I stated previously, I do not use a light meter, therefore can't tell you exactly what ratio I have between flashes. See and guess yourself, after a while it will be much easier to get any look you need when you shoot tethered.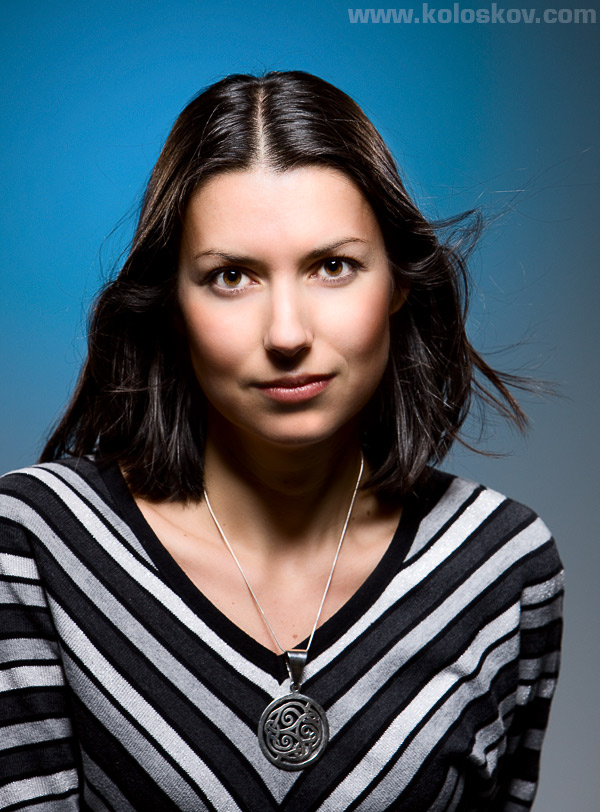 Notice how deep the shadow under her neck. Without reflector, it looks too dark. So, instead of using a reflector, we did this:
We do it differently,  as the model has  hat  which hide the eyes from a beauty dish lights. Without that snoot eyes are completely dark: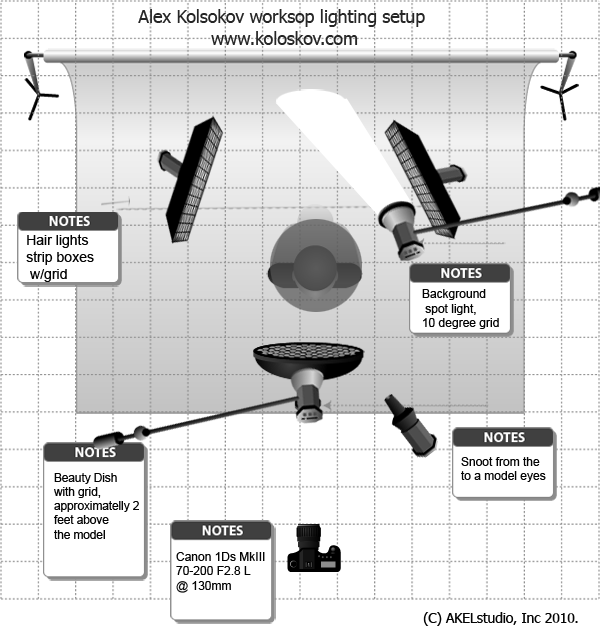 Also, instead of  small grid reflectors for hair lights we used strip softboxes with grid, which reduced shadows on a model's face.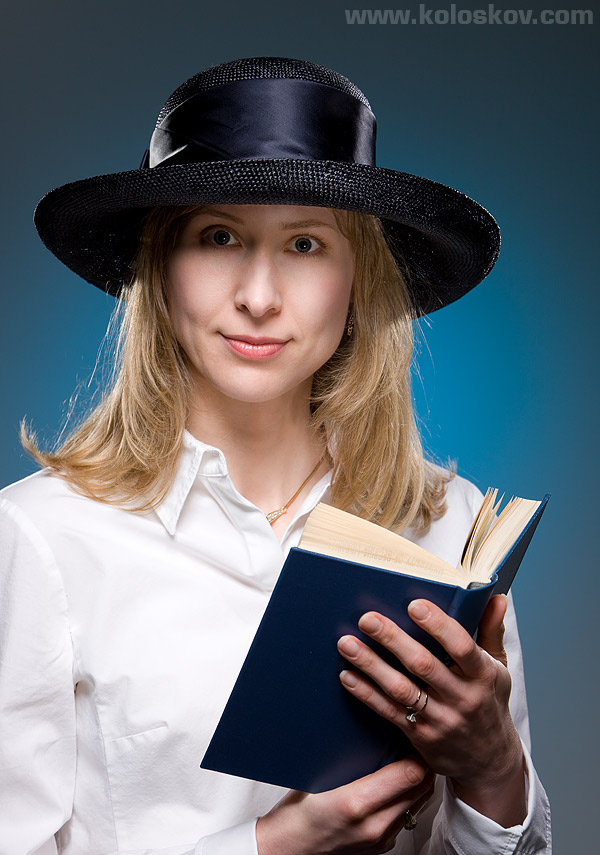 You can see how that additional snoot (along with reflection from a book) filled shadows under her nose and chin.
Update 3-19-10: Video from the workshop:
Feel free to ask any questions you have, will be glad to answer here. I also would like to hear any ideas of what we can do on next workshop.
-Alex