Photigy Live: Shooting the flower weekly assignment and updates
Bi-Weekly Studio Assignment: The flower shot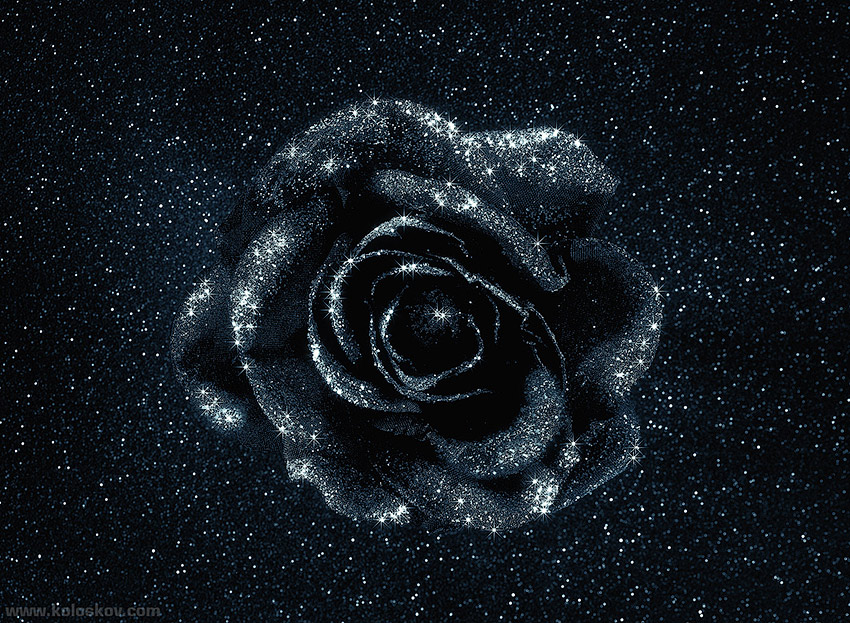 This is what we did for the assignment. Black Rose on Black. The lighting setup is below. Easy, simple and it took us more than an hour to tune it to get the result we needed. Rose was placed inside a little hole in the glitter paper background and fixed behind the background with Matthews Minigrip clamps.
Sharp light from left and right (10 degree honeycomb grind under barndoors), same spot from the top, aiming behind the flower. See the video to learn more about the setup.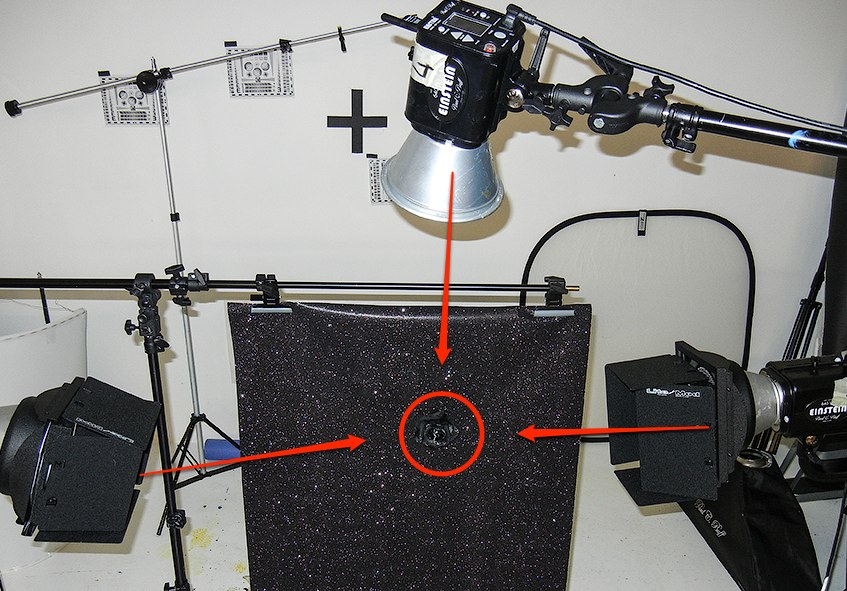 To get background in a focus, we set camera to F22
---
[wrapGear]
Cameras & Lenses:
Lighting , grip, accessories and software:
[/wrapGear]
Hangout Video
Below are the submissions for this week assignment.
[easyrotator]erc_67_1348259454[/easyrotator]
To see the lighitng setups, comments and conversations, check out the original forum submission thread: The flower shot
And the winner of this week is…
Ron Gibbs with his "Loss of Vitality"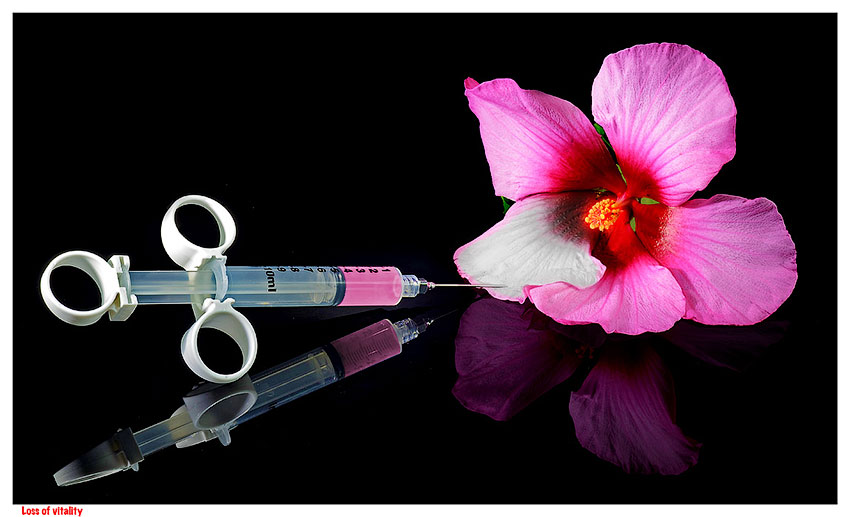 Congratulations, Ron!
Now you'll be selecting any item from BHphotovideo.com for $100 or more!
---
The next assignment 
is a Fashion accessory shot with the style of Mitchell Feinberg. Lets learn from a great photographers, and try to re-create the similar look and style: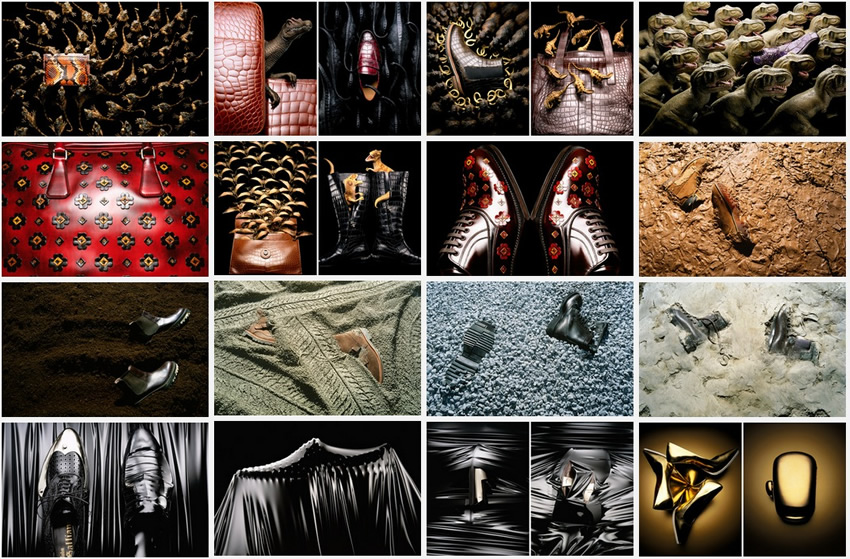 Nothing is wrong with this, if you wondering: I use to learn like this for years, and learning the technique will enevitably lead you to creating your own style. 
Post your submission on the forum (this topic), deadline is 4th of October.
The announcement
I do not see enough people interested in joining us on our Live Hangout on air, and while I greatly enjoy the company of Noah Katz and Steve Savoie, I do not think it will be productive to keep our bi-weekly assignments live via Google + hangouts: this solution has too many disadvantages comparing to advantages. 
Meaning: We we'll be doing the same critique session followed by shooting the assignment (or showing similar techniques) but we'll do it off-line, posting a video on Thursday night. Then, if I have 9+ request from guys wanting to discuss it, we can do a hangout where we'll just talk…
What is good about this approach: 
Better quality videos, as I can record everything using professional Wirecast
More interesting and engaging weekly assignment critique sessions as well as shooting, as I can cut off blah-blah and other waste from the video before posting it
We can still have hangout to discuss anything if enough participants will show-up and ask me to run a hangout.
What is bad:
We'll loose some live interactions, but since there are only 2 guys interested in joining us regularly, we have to sacrifice it. Sorry Noah and Steve:-).   
All the best to everyone! Live inspired, do not be bored:-)
Alex