Did you ever feel what a frozen chicken feels ? I recently had a chance to get an idea :-)
I was hired to shoot annual winners for Refrigiwear, Inc. These tough guys are working in a huge warehouse refrigerators and freezers,  25F – 0F temperatures around! It was  quite refreshing environment to work :-)  I am glad my Canon 1Ds Mark III was happy: no sensor noise  at all, working on 200-400 ISO settings.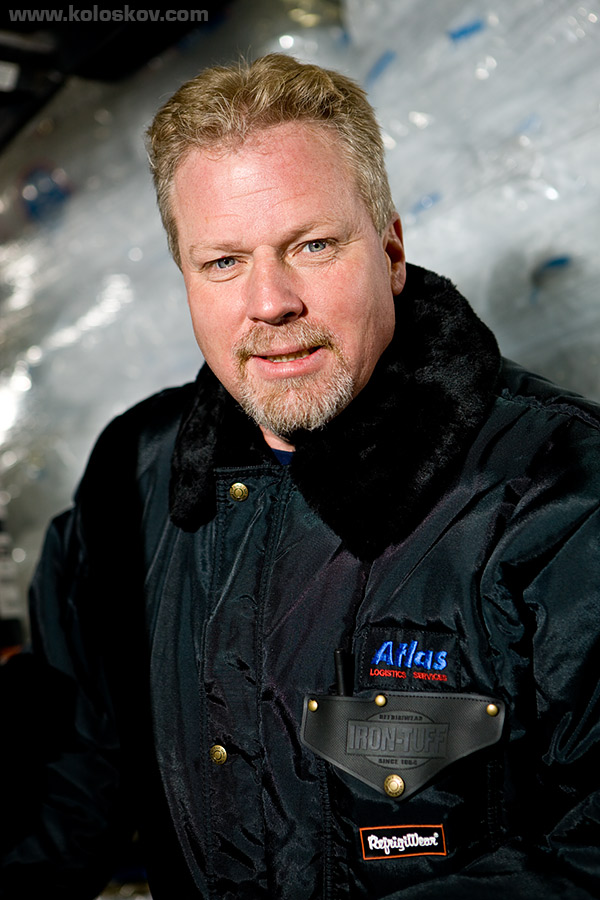 The guy has a stack of packed ice on a background.

Knowing it won't be a lot to highlight, i brought 4 SpeedLite Canon EF flash units, mounted each on it's own stand with some umbrellas. Camera was firing attached  Canon STE2 Speedlite Transmitter.  The lightning  setup was like this: one strobe in front of the person (well, a little on a side), one   aside,  one   behind,  and othe last one ne was highlighting surrounding equipment.  I've used a ratio 1:2 for a rear/front group of the strobes, adjusting even more, when needed. Canon 24-70 F2.8L Lens was used.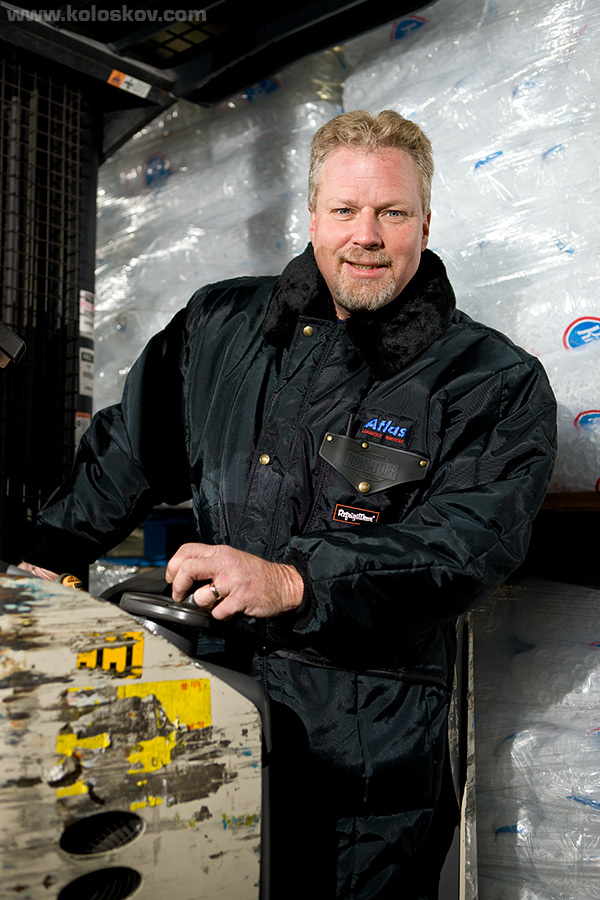 Manual shooting mode was used,   1/200 sec shutter speed,  F 2.8-4.5, depending on how good speedlites were lighting the subject.
Well, I was lucky to work not in a freezer, but inside a refrigerator, temperature was around 25F.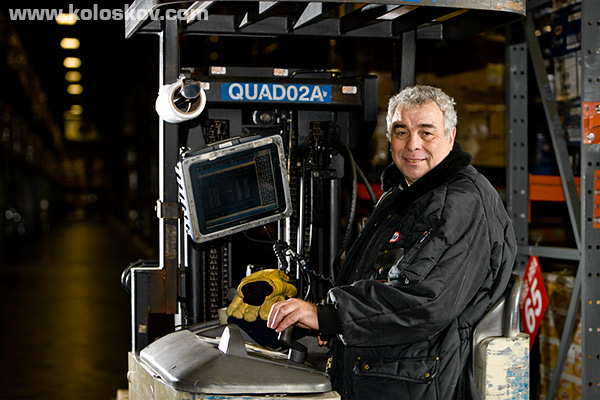 Was glad to work with these cold, tough guys with warm hearts. Was surprised how easy and naturally they pose. Not often qualities when you shoot a regular people.