Photographer's Field Guide to Copyright

What this book is about?
In short, it is about one of the most controversial and misunderstood (and often misinterpreted) concepts of the law, which has the most immediate effect on every person who earns their keep creating images – whether with camera or with a sketchpad or behind the computer screen.
This book is about Copyright, but not in the abstract way – who has time for that! In this book, we talk about very specific things that are easy to translate into dollars and cents – we talk about "derivative work" and what is (and is not) protected under the law, what is "work for hire", why registering your work makes good business sense and – most importantly – how to do it in a relatively easy and painless way.
Fundamentally, the book is divided in two major parts – first, we talk about the copyright in general and discuss some of the most common urban myths and what it means to you as a working professional. In the second part, we will roll up the sleeves and go through the actual US Copyright Office submission process. Step by step and screen by screen. It is almost like having a private tutor!
Who is this book for?
This book is mostly intended for the working professionals in the field of commercial and advertisement photography, who routinely find themselves dealing with the copyright related issues and for whom copyright is more than just an abstract concept of the law. For today's working photographer, neglecting to handle the copyright properly could easily mean material loss of income and other equally unpleasant business consequences.
One quick word of caution – this book is not a substitute for professional legal advice, nor should it be treated as an interpretation of the current law. While we attempt to explain the key legal concepts in "plain English", we urge you not to use this book as a self-help legal guide – it is not and was never intended to be the one. Should you find yourself in a situation where your legal rights are concerned, please seek professional help right away.
Why do you need this book?
It may sound like an old cliche, but the world of photography as we used to know it about 10 years ago is officially gone for good. In the new "pure digital" era, creating and sharing images is easier than it has ever been. Ripping off is much easier too – in fact, it is so easy that the number of copyright-related claims has shot up through the roof and into the blue sky. It seems that almost every photographer has their own horror story or two about their images mysteriously posted on a billboard in some remote place, or about the picture they took that all of sudden was seen in an online advertizing… Personally, in the past I had found my images in some online college term papers and some other equally unlikely places. While in my case it was rather entertaining, many other cases are not so innocent.
What does it mean to you, creator of those images? Beside the emotional side (who likes to be slapped on the face!) it also means some pretty dollars and cents taken out of your pocket. It means that every time someone violates your copyright, you loose money – and business, too. Now, this is as real as it can possibly get.
Now let me ask you this: have you ever tried registering your work with the Copyright Office? If you have – kudos to you! If not – do yourself a favor and read this book first. When I first started submitting my images through the Copyright Office website (back then it was an "experimental program"), I felt like my eyes would cross permanently. It took me quite some time and quite a few tries to perfect the process I use today; it took me a while to feel comfortable in the maze of the submission screens and cumbersome forms. Now I'm passing this knowledge and experience onto you – with hopes it will save you some time, aggravation and quite a bit of money!
This is real
Everything you will read and see in this book is real. I will show you the very same process and walk you through the same steps I go through when I submit my own images. Every chart and every sentence in this book came from my own experience and has been tried and tested in the real life. This is almost like peeking over the shoulder, only better!
As a professional photographer, I strongly believe that the only way to learn anything is by seeing and experiencing. All too often, I would come across a book that would simply rehash the old facts (many of them would be well beyond the expiration date) without giving much thought whether the information is still relevant and how the working professionals in the field would apply it. The gap was simply amazing – as if the people behind the desk have never seen the people who click the shutter! That's why I decided to create this book and make it informative and accessible at the same time  – so that you would have a handy guide that is relevant and easy to understand. Everything in this book came from my own experience and now you can share it too!
What's inside – sneak peek
Here is what you will find inside of this book (contents):
Preface – about the book and about the author
Chapter 1 – What is What?

Understanding your right (and the limitations thereof).
Urban myths about copyright. Copyright in questions and answers

Chapter 2 –  Registering your work with the Copyright Office

Setting up the process is the key to painless registration. First, we talk about how to organize things
Then we go through the submission process step-by-step. This will take us twenty one (21) pages and about 30 illustrations
Further reading – some links to useful online resources

Glossary
In case you wonder why it took us so many pages to describe the submission process – the answer is simple: we wanted to be thorough. Most of the steps are illustrated, and a typical page would like very much like the one below: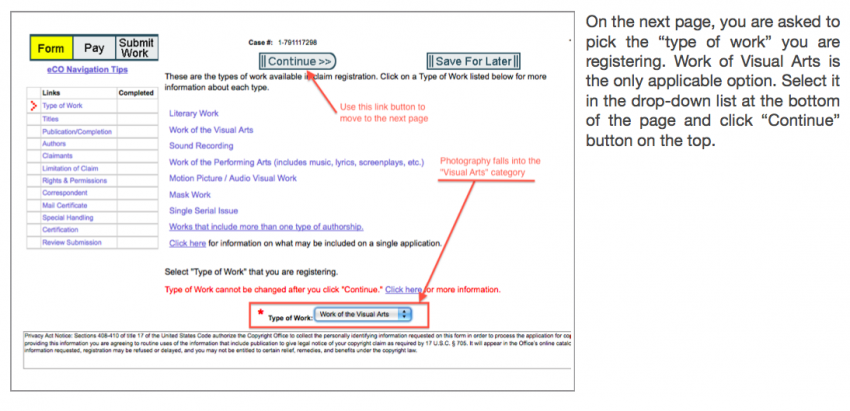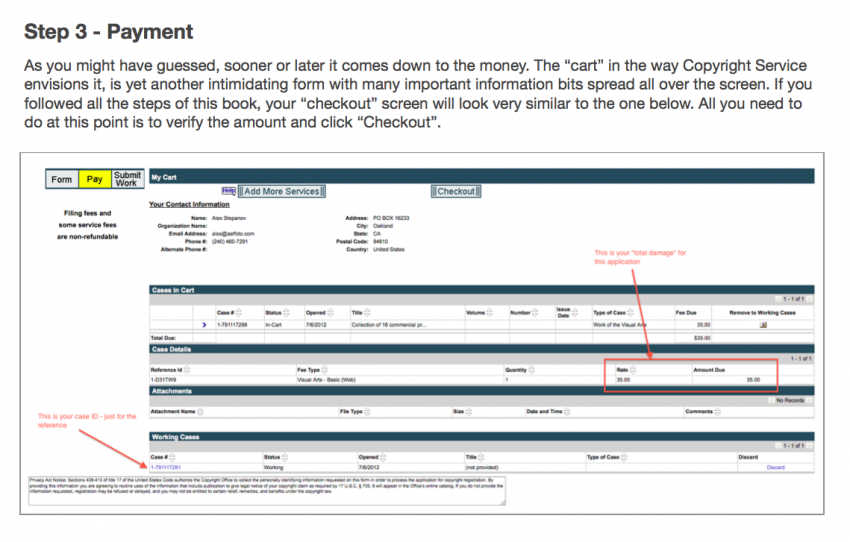 ---
---
Meet the author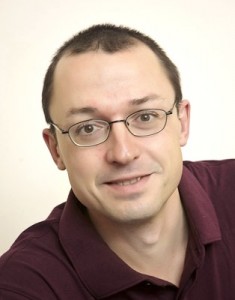 I am a commercial and advertising photographer working in the beautiful and eclectic city of San Francisco, CA. My images can be found in the regional and national publications, on the sites of the leading television networks and in the editorial distribution worldwide. As a photographer, I embrace the philosophy that every object, correctly seen, is beautiful and my job is to show that beauty to the world.
Being a curious and persistent person, I am always inspired by the progress, by the new ideas, new tools, new styles. I firmly believe that my clients deserve only the best and nothing less than perfect will do. I always strive to produce that "wow!" image and if I don't have the right tools or the right lights for the particular situation, I will make them myself. I make thing happen.
I have several articles here, check them out: My Articles on Photigy.com
You are invited to visit my website: www.astepanov.com
Travel and art photography collection: www.smallbigplanet.com