Splash Rose Garden
by Genia Larionova and Alex Koloskov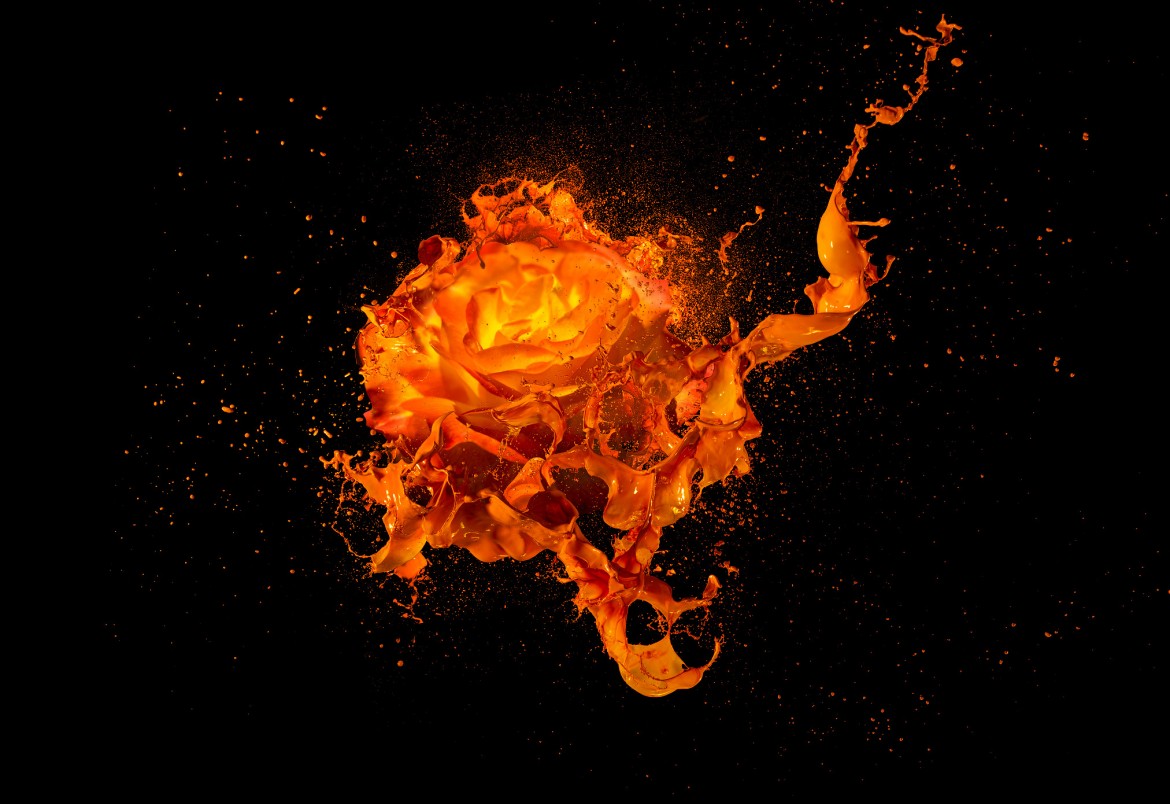 Creativity is the key factor for any successful photographer, and the most creative ideas emerge at the edges of different technologies and paradigms.
For this series, we used high speed imagery that Alex Koloskov created during "The Art of Sculpting Splashes"  Photigy workshop, and later Genia Larionova used her images of rose flowers to create these beautiful and unique  set of splashing roses.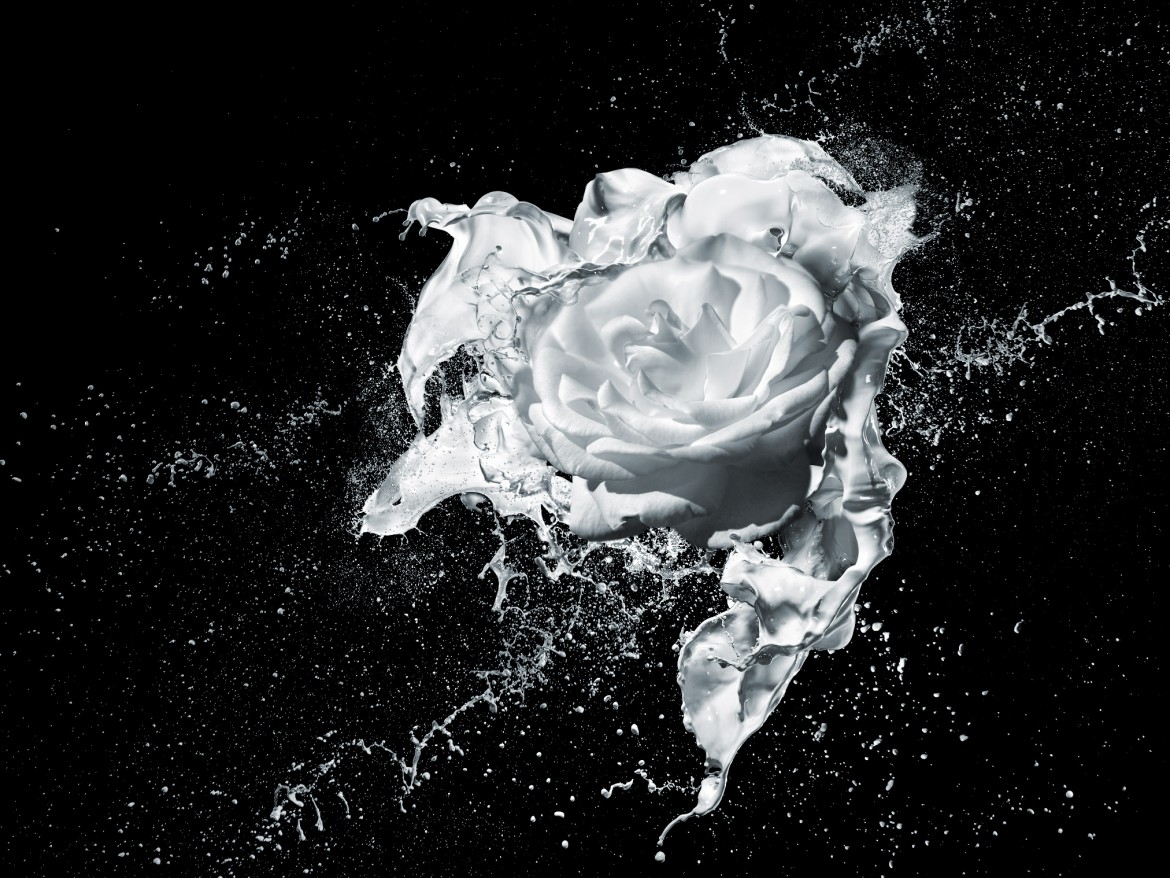 The mixture of high speed photography performed by Alex and images of a real flower created by Genia Larionova has resulted into something new, something that we did not even plan to create at the beginning.
It is almost like we have mixed Yin and Yang energy in these photos :-)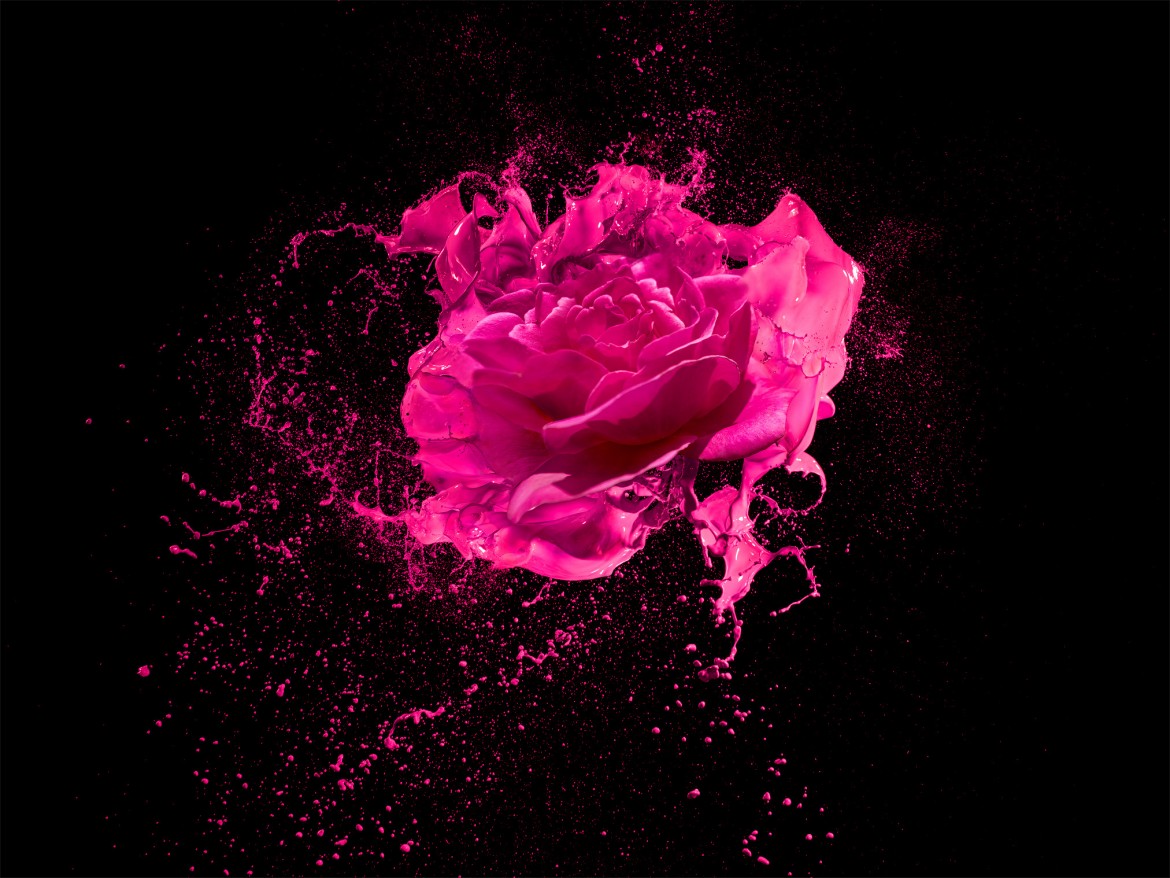 We created these images using Adobe Photoshop, blending 2 images together. Every photo was shot separately and the rest was under the creative eye of our post-production guru Genia Larionova.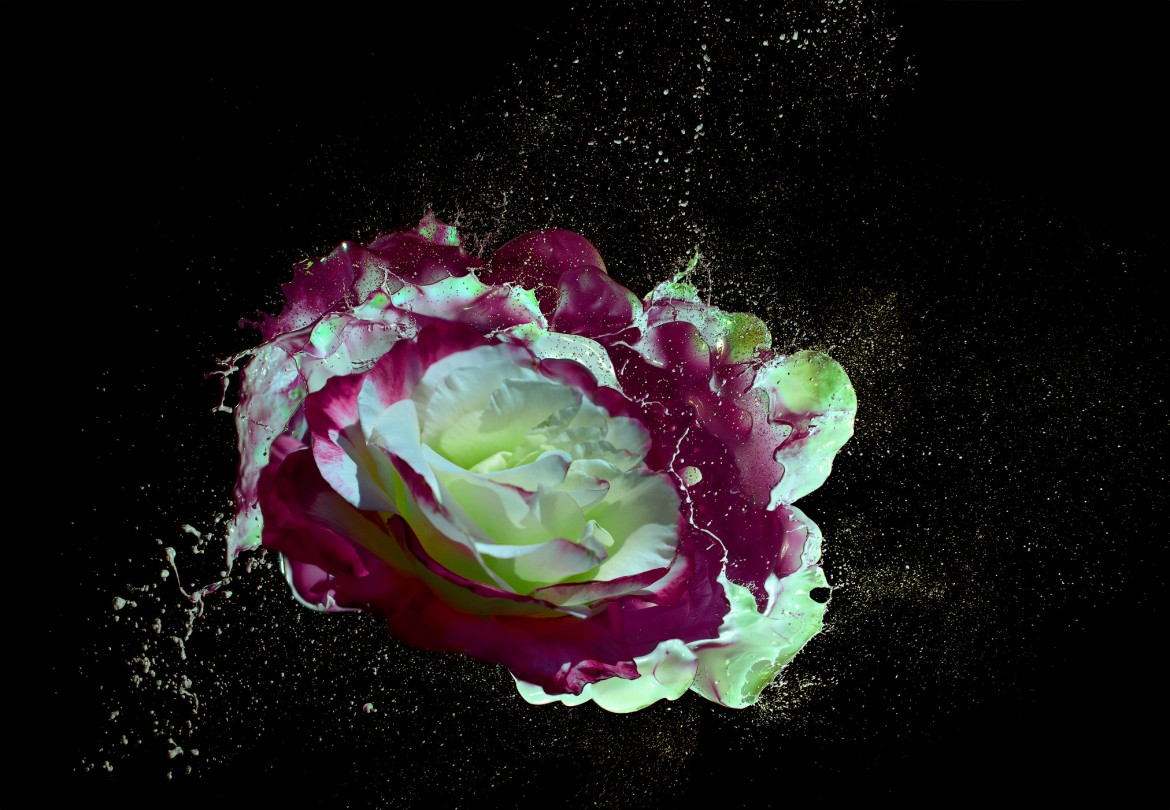 To capture high speed paint splashes, we used two Broncolor Grafit generators and 4 Broncolor Pulso heads. For such photography camera's shutter speed is not important, but the lighting is.
With Broncolor lighting we were able to freeze action at 1/4000 of a second of a strobe impulse.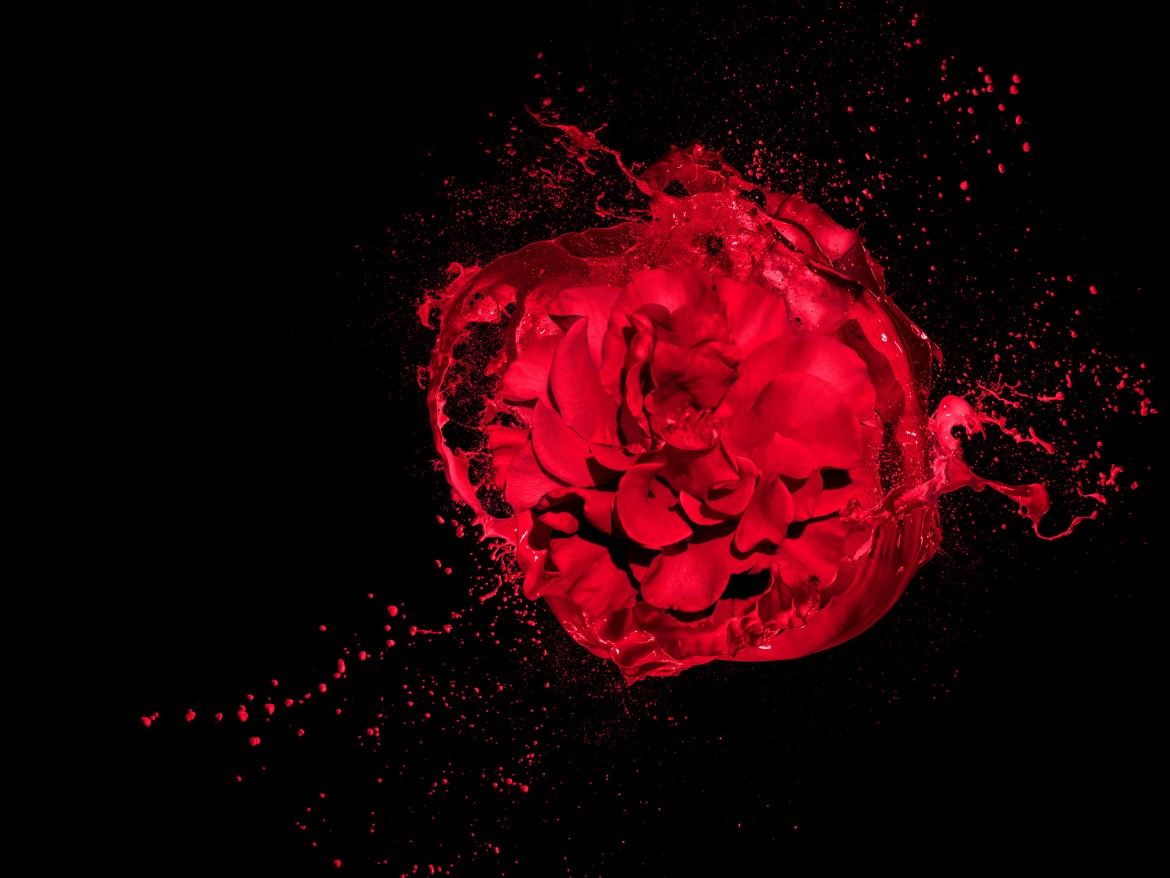 One of the challenges was to match a color of the paint and a flower for every image. Also, in some cases Genia had to use up to 5 different splash images to be combined on a single final composition.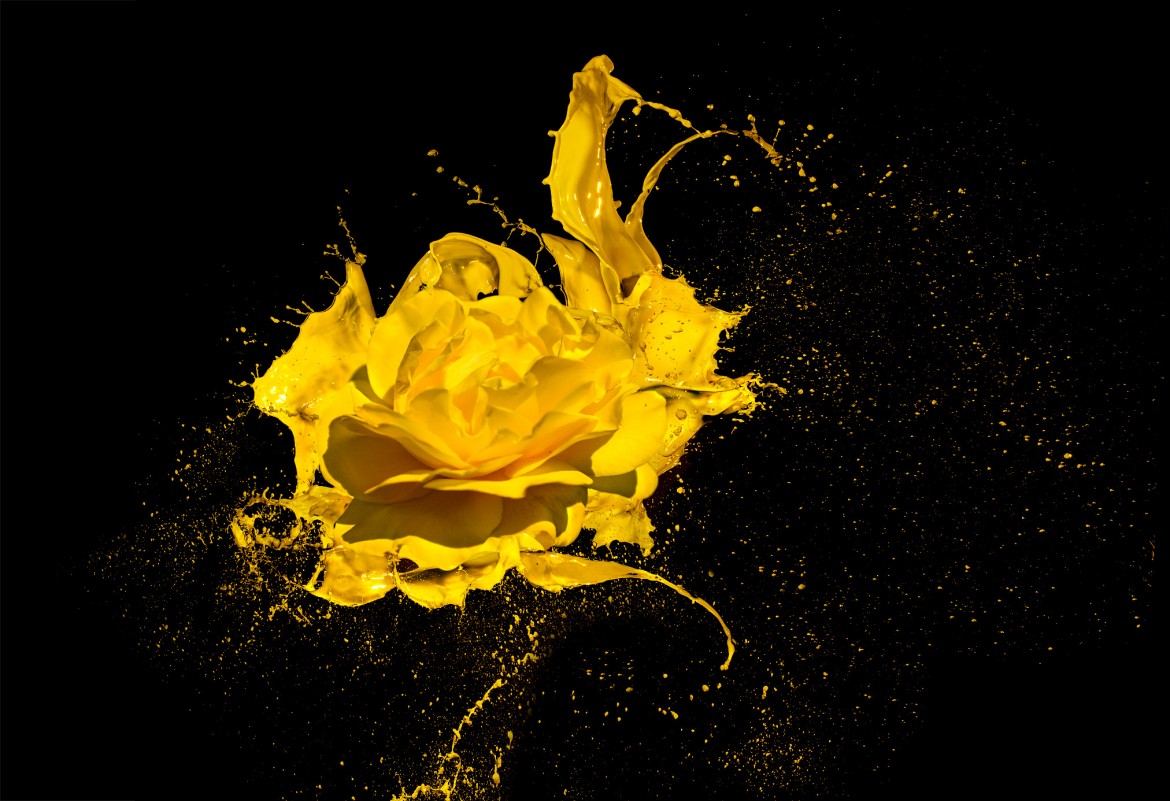 It took lots of  courage and fun (and tons of cleaning) to do this project :)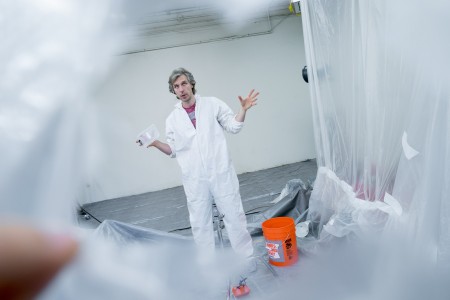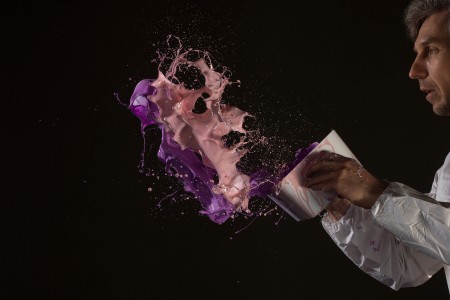 Now, enjoy these images in motion in the video below
Courses to learn creative splash photograhy