The Art of Sculpting Splashes - Photography Workshop
Faster than you'll learn In college. Better than learning by yourself.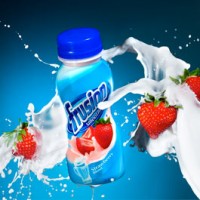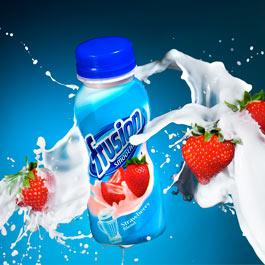 This course is available for Pro Club members
1291
What gear is needed to capture hi-speed motion

Camera settings and how to setup your studio for the shot, types of lighting that will stop action, gear protection, tethered software,  and more

What liquids are the best for splash photography

Differences between liquids, what works and what doesn't, unusual effects and how to tweak splash appearance 

Shaping your splash, Tips and Tricks

Learn the art behind making a great splash image that will sell your images and make your work go viral. 

Digital darkroom: Photoshop Finishing

Learn what happens after the photo-session; add value and creativity in your post-production work in Adobe Photoshop.

How to Get Your Clients To Pay Premium Price

Be different from all the other product photographers, amaze your clients with amazing product and splash photography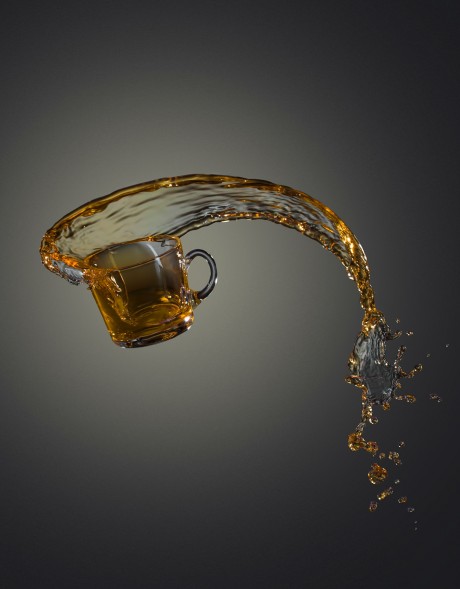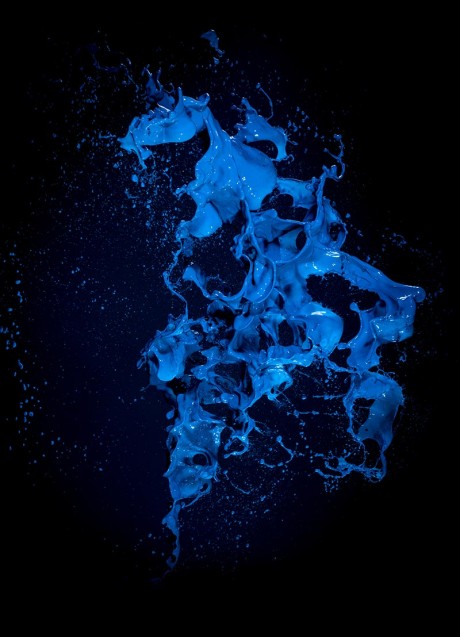 Workshop includes the full post-production video

Recorded after workshop and delivered via download

Recorded video from the workshop for offline watching

Everything is recorded with multiple cameras for better understanding. Download it after the workshop and re-watch the best moments 

Private group to communicate with other photographers

Join a special "liquid and splash photography" group and talk to like-minded photographers who work with liquids

Personal Review and Critique from the instructor

Submit your own splashes after the workshop and have them reviewed by your Photigy instructor

Hands-on experience with State-Of-The-Art studio equipment

For in-person attendees: Bring your camera and shoot in-studio splashes during the workshop, try Hasselblad camera and Broncolor lighting for yourself and see the difference.

For live online viewers: Learn how to capture awesome splash images with what you have; we'll explain how to use your camera and lighting to get job done
Photography Workshop Plan
Total Duration: 7+ hours
Part 1: Gear for high speed studio splash photography. (1.5 hours)
Camera set-up for high-speed strobe shooting

All you need to know about your camera settings, from entry-level DSLRs to medium and large format cameras.

Lenses for splash photography

Will your kit lens work for splash shots? What are the best lenses for high-speed splash photography and why?

Lighting for high-speed splash photography

What lighting can be used to freeze high-speed action? Will your strobe work for stopping the action? Speedlites, monolights, and high-end power generators will be reviewed.

Camera Triggers for high speed photography

Learn best practices on how to trigger the camera at the right moment

Setting up the studio environment

Learn best practices on how to trigger the camera in a right moment
Part 2: Science behind liquids for splash photography. (1 hour)
Different types of liquids: science behind viscosity and what it means for a photographer

Learn how the thickness of the liquid affects the way it forms a splash. What are the most common liquids used in splash photography?

Experimenting with various fluids

See real life examples of how viscosity of a fluid affects the resulting splash image
Part 3: Practice sculpting the splash. (3 hours)
Various techniques to create splashes

Throwing, kicking, slapping and colliding different things to make the maximum mess

Practice throwing and catching fluids

Be the photographer, use a "voice-activated" camera trigger, then learn to be an assistant who can shape a splash the way it's needed for the shot.
Part 4: Post-Production in Adobe Photoshop. (1 hour)
Tweaks and Tricks to improve your out-of-the-camera result

Learn what you can do in Photoshop with your splash photo

Finish the image

How to prepare your image for web placement: best practices for posting on social media and your online portfolio

Full Post-Production of splash images

A complete post-production for a best splash images will be recorded in a week from the workshop and will be delivered to participants via downloadable link
Part 5: Questions and Answers. (0.5

 hours)
Time to wrap-up what we've learned and answer your questions

Talk with like-minded photographers, your new friends- what can be better? :-)
What Photographers Say About Our Workshops
Testimonials
Alex, I can't thank you enough for creating such a valuable topic!!! You just made my day!!:-) A local jeweler expressed interest in my services and this article just in perfect timing for me because i had no idea on how to deal with him and was delaying. THANK YOU!!!!!!!!!!
I just wanted to say thank you to Alex Koloskov for Photigy, I have learned so much in such a short time, I can't imagine how much time it would have taken me to learn all I did without photigy, and thank you all of my photigy friends for your feedback support, it's priceless!That's it, just...Read more
Dear Alex, thank you sooooo much for all your help! You are wonderful. I wish I found Photigy years ago. I don't feel so alone any longer in my struggle with learning about jewellery photography. Finally I have someone I can ask questions and seek for advice. Thank you!
Example Splash Photography from Photigy Students
FAQ
Will I be able to download the workshop videos after the event? 
– Yes, the whole workshop recording will be ready to download two days after the event. You'll be able to login to your Photigy account and download webinar videos (including a bonus) any time.
If I only have speedlites and an entry-level DSLR, will I be able to use the techniques in this webinar to do my own splash images? 
– Absolutely yes! While we'll se using state-of-the-art equipment such as Broncolor studio lighting and Hasselblad digital cameras, we'll show you how to get similar results with entry-level gear.
I'll join this workshop online, how I can ask question during the workshop?
– We will have a live chat where any participant can send messages to the instructor, and they will be answered the same way as for in-studio photographers.
Read FAQ on the left first and then ask question on this form if FAQ didn't answer your question
Alex Koloskov
Commercial photographer, co-founder and teacher at Photigy.com. Instructor at KelbyOne.com, Udemy.com and Skillfeed.com. 
I'm a mix of technicality, innovation and out of the box thinking. I love taking on technical challenges in everything I do, including photography.
As a photographer, I am completely self taught. I don't know the rules, nor do I care about them. I don't follow the herd, I do it my way. That's turned out to be invaluable in what I do. It has allowed me to experiment, see outside the borders, challenge the authorities and create a stunning photography style that is crisp, sharp and crystal clear.